Connect with Your Son Affirmations
Use this unique affirmations album to improve your relationship with your son and to stay involved in his life in the most supportive and constructive way.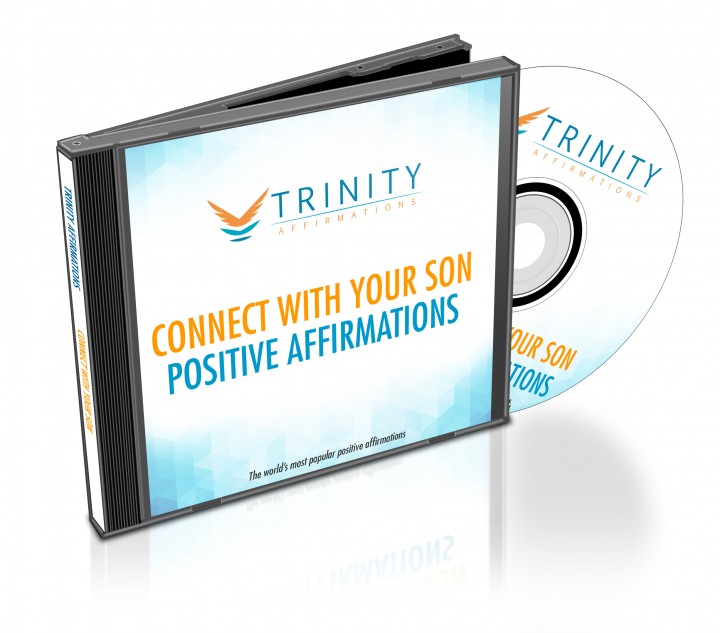 Do you feel that your son is slipping too quickly from your grasp?
Do you have a feeling that you don't understand each other well anymore?
Do you fear that your relationship is getting worse and that you'll completely lose him?
Do you want to really connect with your boy and to make sure you'll stay in his life?
Boys will be boys and it's really easy for them to pull away from your arms as they mature and gravitate away from the stage where they need you the most. As they discover that they don't need you anymore to do everything for them, some sort of rebellion will happen to mark their newly discovered 'independence' – and it can happen any time, while they're boys, teenagers or adults.
This is an important stage in your son's life, but it's still very important that you stay involved. He will be pushing you away, but if you can adopt the right mindset for interaction with him, you will be able to connect with him on another level, probably even better and deeper than before.
These affirmations can help you to develop this mindset: as simple as they are, affirmations have the power to awaken the parts of your mind needed to better understand and react to your son's words and behavior. With time and regular use, they can create new thinking patterns so that this kind of attitude becomes a natural part of who you are.
What to Expect
This album was designed to help you to:
Overcome fear of making a wrong move and make you confident that you can indeed renew the connection with your son. During the difficult times in parent-children relationships, parents usually fear that whatever they say or do will be counterproductive, which causes them to really make all the wrong moves. Affirmations will help you to stay strong and to keep and reinforce your [belief in yourself],(https://www.trinityaffirmations.com/product/self-belief-affirmations "Self Belief Affirmations") so that you can approach your son with confidence and a positive attitude.
Open yourself to new ideas about connecting with him. As your son grows, his interests change and you have to be a bit more creative in order to keep up with them. This album will help you to expand your horizons and to come up with new things to try, things that are better suited to your son's current interests and that will help you to connect with him in a more natural way.
Develop a 'sixth sense' when it comes to your son's desires and needs. You will learn to really listen to what he's saying and to go beyond his words to understand what bugs him or what makes him happy. You will become his true friend, someone he'll be able to rely on, certain that he will be understood.
Download our free app for iPhone/iPad today and listen immediately after your purchase- just search the App Store for Trinity Affirmations.
Download this album and develop a deep, lasting relationship with your son – become his best friend and make sure he knows it!
Present Tense
My son and I get along well
I am important to my son
I respect his budding independence
I am a strong foundation in his life
I am a role model for him
My son respects me as I respect him
I am aware of his desires to be an adult
I spend time with him whenever I can
We enjoy spending time together
My son and I have a strong bond
Future Tense
I will listen to him whenever he needs me
I will always be there for him
I will stop denying him room to grow
I will let him develop as an individual
We will form strong bonds as he matures
I will try my hardest to understand him
I will always be someone he can turn to when he needs help
I am becoming a better parent all the time
My son will see me as a responsible adult
My son will look up to me
Natural Tense
My son and I have always had a great relationship
I am a great listener
I am naturally patient
I always give him the time he deserves
My son knows he can tell me anything
I am adequately involved in my son's life
My son and I are very close
My son always turns to me in times of trouble
I always listen to what he has to say
I put his needs at top priority