Connect with Your Daughter Affirmations
Improve your relationship with your daughter and connect with her on a deeper level with the help of this powerful affirmations audio.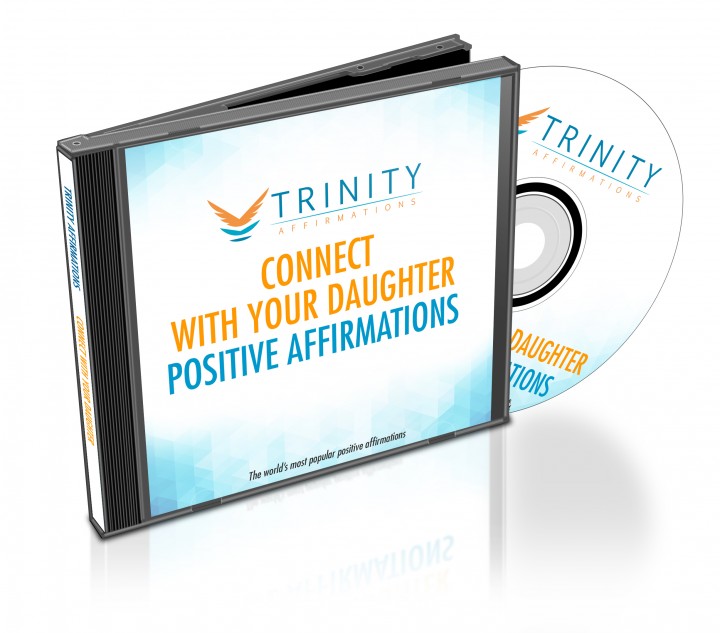 Do you feel that your daughter is pushing you away?
Is she nervous around you, does she often say that you don't understand her?
Are you afraid that you might lose her for good?
Do you want to build a strong relationship with your daughter and to confirm her faith in you so that she wants you to be involved in her life?
Do you worry too much for your daughter's safety and for her future?
If you keep doing what you think is best for her and she keeps thinking it's wrong - well, you're not the only parent who does so, but that doesn't mean that you're right. Your daughter has her own personality and needs you to have faith in her judgment and to be not only a parent, but also a great support in her life, someone who won't interfere too much but who will be there for her nevertheless.
The ball is in your field: it's normal to have expectations of her when it comes to her relationship with you, but you're the one who has to let her know that she has your respect and your blessing, that you allow her to be as free and independent as she can, and that you will be there for her no matter what.
Letting your daughter choose her own path involves a lot of strength and a significant change to your attitude, so this album with affirmations was created to help you adopt this mindset needed to accept your daughter's independence, and to show it to her in the most natural and constructive way possible.
What to Expect
Affirmations, when used regularly, can change your current thinking patterns and beliefs: they create a new set of thoughts in your mind and they reinforce them until you adopt them as your natural attitude and way of thinking. Eventually this album will help you to:
Better understand your daughter. You will no longer react to every word she says and you'll stop taking everything to heart – instead, you will learn to look beyond her immediate reactions and to discover what's behind them so that you can better direct your own communication and support.
Overcome your fears and develop faith in her as a capable young person who can make her own choices. This is perhaps the most difficult thing for a parent to do, but you will get there using our affirmations. You will be able to show your daughter that you have faith in her. She'll no longer think that you want to control her – as you show your faith in her, her faith in you will also restore.
Create a strong, lasting bond with your daughter based on trust and mutual respect. You will no longer feel the need to drag her back to you – you'll both know that although she left your embrace, you have a healthy relationship and that she can come back on her own when she feels the need.
Download our free app for iPhone/iPad today and listen immediately after your purchase- just search the App Store for Trinity Affirmations.
Download this album to heal and improve your relationship with your daughter – become the kind of parent who makes her strong enough to be herself and make sure that your bond will last no matter how old she is!
Present Tense
I am a great parent
I am someone my daughter can look up to
I reach out to my daughter on a regular basis
We have a close relationship
I understand her desires to be her own person
I am willing to let her develop her independence
I trust her to make her own decisions
I respect her decisions
I am there for her whenever she needs me
We have a mutual relationship of trust and understanding
Future Tense
I will stop being overprotective
I will listen to what she has to say
My daughter and I will grow closer as she gets older
I will appreciate her for all her positive attributes
I will do my best to understand her
I will enjoy spending time with my daughter
I will always take her feelings into consideration
I will put her needs before my own
I will stop distancing myself from my daughter
I am becoming a more open minded parent
Natural Tense
I am always considerate of her needs
I am always open to all of her ideas
I am naturally a patient listener
I always make time for her
My daughter and I have a strong relationship
I make her feel comfortable with talking to me
I am foremost a parent
I am a responsible authoritative figure in her life
I love her for everything that she is
I always reach out to my daughter