Life of My Design Affirmations
Design a life of your own and start living under your own terms with the help of this powerful affirmations audio.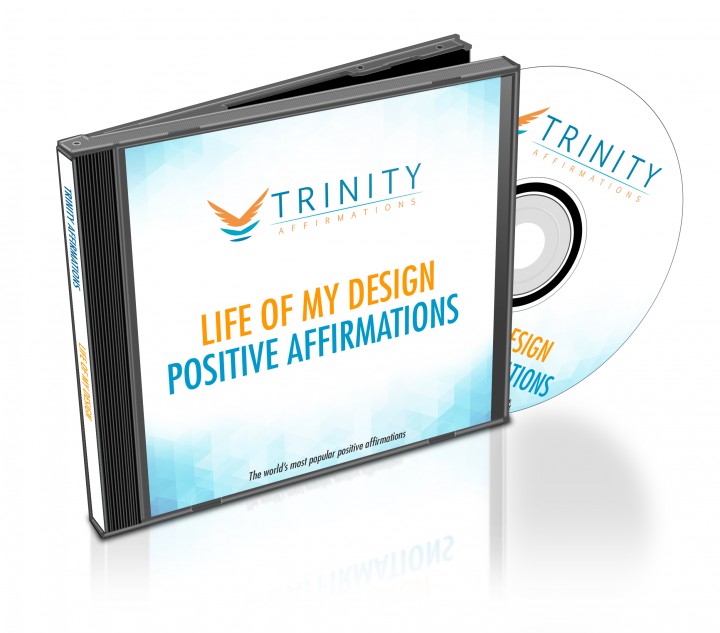 Do you sometimes feel that your life isn't yours, that you're living it on someone else's terms?
Do you lack a goal in life or the motivation to see it through?
Do you want to take your life into your hands and to make it the truly enjoyable experience it was meant to be?
Imagine what it would be like if you were free to do what you want, to make your own choices without feeling restraint, without pressure from your family, friends or boss… What would you be doing right now, where would you be?
There are many things we can't influence in life, but we have a lot more choices when we take it into our own hands. Letting someone else, be it a close family member or the entire society dictate the terms, is willingly giving your freedom away and why would you want to do that?
You wouldn't of course, but if you have lived most of your life by these rules, it's difficult to break free from that kind of thinking. To acquire a true freedom you have to change your outlook on things, on your position in your life – you have to become a star and director of the movie that is your life and to take back your freedom.
To help you develop this mindset we have created this album with affirmations, specifically designed to alter the way you perceive yourself and your choices.
What to Expect
Affirmations will help you create a new set of positive beliefs and to strengthen them so that you:
Become more confident of your skills and abilities so that you need no outer proof of your worth. You will tap into the source of your inner strength and you will simply stop caring about what others may think or say. You will want to develop your skills to the point where you are fully confident of them, so you will stop needing support from others because you will have yourself to count on.
Develop a positive attitude and outlook on life. Thinking positively and optimistically will enable you to see obstacles as challenges, to lose your fears and it will motivate you to make solid plans for your future based on what you truly want, not on what's expected from you. You will be driven to pursue your optimistic vision of life and the pressures and naysayers will simply disappear from your focus.
Start setting and achieving your own goals in life. When you discover what you truly want and that you're free to do it, your goals will become much clearer in your mind and there will be nothing to stop you from achieving them!
Download our free app for iPhone/iPad today and listen immediately after your purchase- just search the App Store for Trinity Affirmations.
Take the first step now – download this album to design your life the way you want and to finally start living it under your terms!
Present Tense
I am living a life of my own design
I am confident with my skills and abilities
I am an action taker
I am free of any negative thinking, I only think positively
I am extremely focused on achieving success
I am in 100% control of my own life
I find it easy to think positive
I find it easy to set goals and achieve them
I am a hard worker
I have an intense desire to get all I can from life
Future Tense
I will keep moving forward no matter what happens
I will live a life of my design
I am finding myself more confident each day
I am turning into someone who is highly focused
I am finding myself more sure of myself by the day
I will go after what I want
I will have detailed plans to achieving my goals
I am turning into a success magnet
I am transforming into someone who shuns the daily grind and goes after what they want
I will take action every day
Natural Tense
I have everything I need to get where I want to get in life
I find it easy to think only positive thoughts
I know I am destined for great things
When I think about my dreams I get a rush of excitement
I know that my future is going to be nothing short of amazing
Taking action is easy for me
I enjoy going after the things I truly want
People are always saying how hard working I am
People look up to me as a source of living life on your own terms
I always have high levels of motivation