Plan Your Future Affirmations
Use this transformational affirmations mp3 to develop the mindset that will make you always think ahead – know exactly what you're going to do with your life and work directly towards your goals.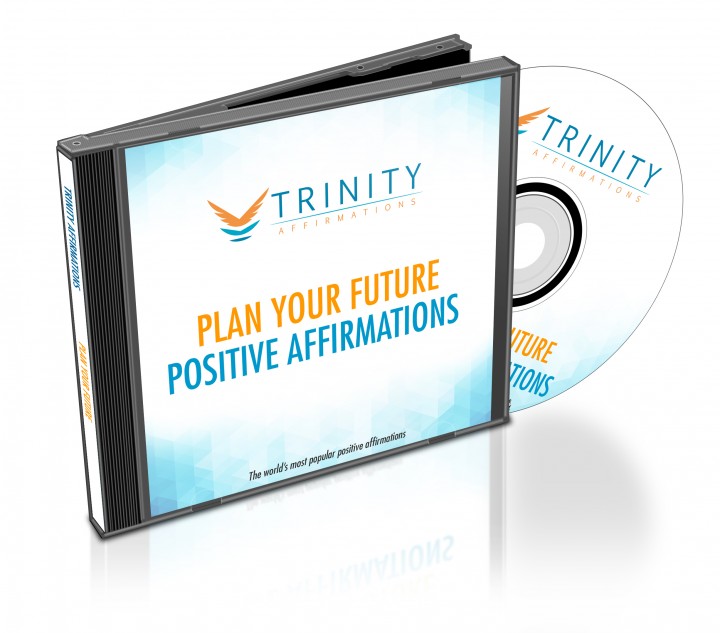 Are you worried about your future?
Do you have the feeling that you need a plan if you want to get anywhere in life?
Do you want to develop a solid plan for your future and to make sure that you'll stick to it?
You can still be in high school or well over 40, it's never too soon nor too late to start thinking what you will do with your life in the months, years or decades to come. Failing to plan is planning to fail, said Benjamin Franklin once and it's true: if you have no idea where you want to get, you will never get anywhere – or nowhere far at least.
To make a plan for your future and to stick to it – no matter whether it involves your career or your personal life – you need a specific mindset that will help you to evaluate your options in a rational manner, to make the best out of every opportunity in life - a mindset that will keep you motivated all the way.
This kind of mindset isn't something you're either born with or without. It can be acquired and these affirmations can help you with it. They will establish a new set of beliefs and thinking patterns within your mind and help you to always know what you want, where you're headed and what's the best and quickest way to get there.
What to Expect
Affirmations have the power to change your outlook on life and on yourself and to help you to become:
More focused on your future. You will be driven to think about what you will do, instead of running away from contemplating your future and making plans for it. You will find yourself thinking about what you truly want to be and do in life and evaluating the ways to get there until you find the one that suits you most. You will develop a clear vision for your future and you'll eventually be able to follow it intuitively, without even thinking about it.
More logical and practical in your choices and decisions. You will be able to objectively judge your skills and abilities, avoiding the pitfalls of both under and overestimating them and you will always choose the most direct way towards achieving your goals, making sure that you get there sooner rather than later.
Prepared to take risks and overcome any obstacles that come your way. Almost nothing in life happens the way we have imagined and you will sometimes have to take calculated risks and push through failure before your goal is reached. Affirmations will help you to prepare for them and not to give up, but to keep going with your vision in mind until you finally make it true.
Download our free app for iPhone/iPad today and listen immediately after your purchase- just search the App Store for Trinity Affirmations.
The mindset that you can acquire using this album makes all the difference between succeeding and getting nowhere in life. Make the choice right now and download it – your life is in your hands, so it's better make sure that you know what you will do with it!
Present Tense
I know what I want to do in life
I think logically through life decisions
I make the right choices for me
I look out for myself in the right way
I am conscientious of what I want
I take the risks necessary to put myself in a successful position
I am at peace with my desires
I think ahead
I use my available resources to my advantage
I am doing the things that I love to do
Future Tense
I will do what needs to get done for me to succeed
I am striving for a better future
I will stop denying myself the chances to be great
I will take advantage of all of my opportunities
I will choose the right path for me
I will let nothing get in my way
I will stop making excuses for myself
I will be more focused on my future
I am becoming confident, capable and concise
I will trust myself with making the right decisions
Natural Tense
I am naturally ambitious
I am always seeking new opportunities
I simply think things through
Others see me as having a bright future
I am willing to take risks for my dreams
I do what I need to do to follow my dreams
I save what I need to get to my goals
I make the necessary sacrifices to achieve my goals
I have a carefully planned, well thought-out future
I am confident in my future