Achieving Goals Affirmations
Change the way your mind works and start actually achieving your goals with the help of our unique affirmations mp3.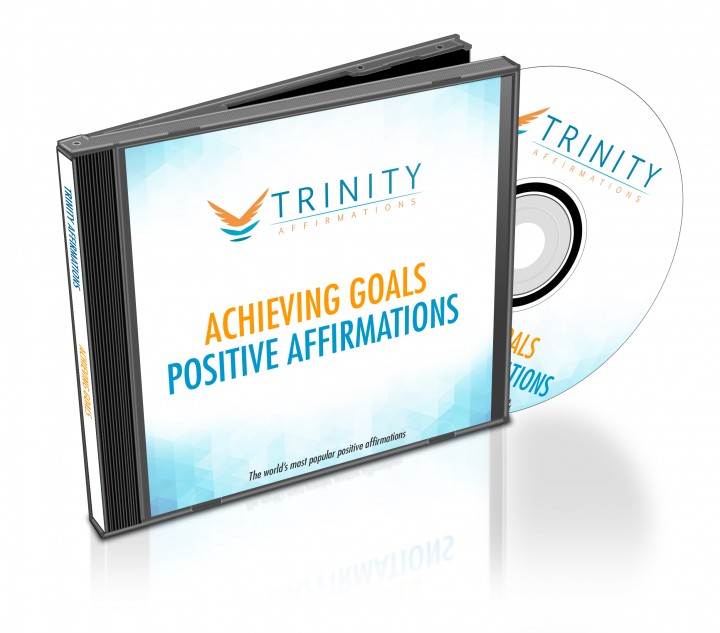 Do you have trouble setting and achieving goals?
Do you feel like you haven't been moving forward for a while?
Do you want to move from letting your life pass you by, to taking it into your hands and directing it the way you want?
Do you know what the main difference is between people who are successful and people who wish they were successful?
It's just one thing: the willingness to put in the work in order to achieve the goals they've set. Too many people give up before they even start working on the fulfillment of their dream, because they "know" that it's out of their reach; or they stop working hard just before they get where they were headed.
If you feel that you're one of those people, when you dig a bit deeper you will probably find out that the reason why you're not persistent enough in pursuing your dreams, is that you don't really believe that you can do it. This lack of self-belief and confidence automatically prevents you from putting in the extra effort, because you have already decided that you'll lose that game and therefore it would just be a waste of your time.
So you're saving your efforts and your time for things that are much less valuable to you. You're not satisfied but you've accepted it. Now imagine this. What if - just what if - your beliefs were different? What if you were born and raised believing that you're entitled to all the success you can take, that you can do and be anything you want? Do you think your life would be any different?
Well - you can acquire these positive beliefs, even if you weren't born and raised that way!
Now as an adult, you can take charge of your mind and train it to serve you better - to empower you instead of limiting you and that's exactly what this affirmations album can help you with. Once you firmly decide that you want to become someone who achieves goals instead of just dreaming about it, they will give you the boost you need to stay confident and motivated and to pursue your goals to the end, until eventually this way of thinking becomes natural to you, a part of who you are.
What to Expect
This album works in three main ways:
It gives you the motivational boost so that you stay on track and not give up before you even start working on fulfilling your dream (or worse - quit just before you hit the goal line).
It reinforces your belief in yourself and in your abilities to reach your goals - instead of wishing you were more successful in life, you'll be determined to go out and get the success you deserve.
It makes you focus on your goal so that nothing can distract you from making it happen. Instead of looking for obstacles, your mind will be looking for the ways to get there and it will be open to every opportunity that will bring you closer to your goal.
Once you see your first goal achieved, you will never look back again - you will keep pushing forward because then you'll know that you can do it!
Download our free app for iPhone/iPad today and listen immediately after your purchase- just search the App Store for Trinity Affirmations.
Make the commitment to yourself now to stop just hoping that something might happen. Download this album and become the one who makes it happen!
Present Tense
I am happy, thankful and grateful for that which I already have
I am focused on making my dreams a reality
I stay motivated to take the necessary actions to bring me closer to my dreams
I am calm and collected and open to receive the abundance of the universe
I am certain and confident in my belief that my dreams are coming true
I believe and have faith in the source which makes all things possible
I am able to seek out those with the knowledge and power to facilitate my dreams
I devote time each day to research, study, plan and implement my ideas
I am amazing, dynamic and resourceful!
I have already succeeded!
Future Tense
I will make my dreams and goals come true
I will be positive and optimistic about the future
I will make a plan and stick to it!
I will attract the people and opportunities needed to achieve my goals
I will only feed the thoughts that serve my well-being and growth
I will think, speak and do what is necessary to achieve my goals
I will sharpen my skills daily
I will associate with positive like-minded individuals who encourage my dreams
Each day I am moving closer towards my goals
I can because I think I can!
Natural Tense
Staying motivated and passionate about my dreams is my nature
My mind, body and spirit are organizing effortlessly and automatically to prompt me to greater actions
All of my dreams are coming true and I am programmed to succeed
My mind is razor sharp and my focus like a laser
The power to unlock the riches of my mind and to achieve my full potentiality is now fully realized
My spirit is filled with ancient wisdom that strives to create the best version of myself
My intuition and self-confidence guide me with certainty in making the best decisions on a daily basis
My abundance awareness is increasing
Exercise and meditation daily, keep me grounded and spark new ideas for creativity and advancement of my goals
Every day I achieve my goals