Think Big Affirmations
Start dreaming massive dreams and lay the grounds for massive successes in life using our transformational affirmations mp3!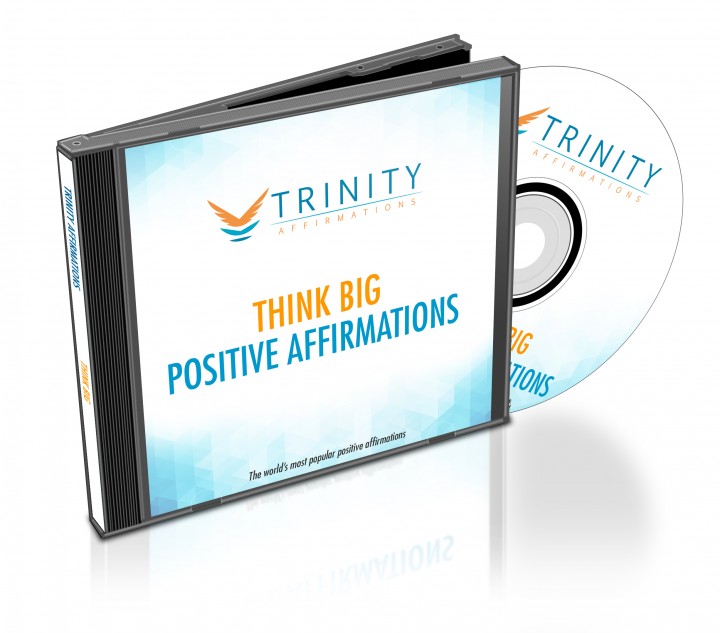 Do you want more out of life?
Are you trying to run away from being an average person, living an average life and knowing average people?
Do you want to make it big, to make your wildest dreams come true?
The problem with most people is that they were taught that they can only achieve so much, that the most important thing is to find a job that pays the bills, to marry someone decent enough, to have a normal family life… and because they believe so, that's all they can get.
Surprisingly, it rarely even occurs to them that they can ask for more out of life, and even if it does, they don't dare to pursue it. They were taught that there's a limit to what they can achieve, and they don't even consider taking a look out of that box. So they keep living their average lives, convinced that it's all they're entitled to.
The truth is, no one can put a limit to what you can achieve – you're the only one who's doing it and if you want, you can decide to remove these limits and to realize that you can make it big, huge, if you choose to!
These affirmations can help you to get out of this self-imposed box and to realize that you have the right and the capacity to get anything you want – no amount of money, no relationship, nothing is out of your reach, nothing is forbidden.
It's not an easy path – the limiting patterns in your mind were built over a long period of time and they're pretty strong, but you can train your mind to accept this new way of thinking and our affirmations can be a huge support. When you listen to them repeatedly, they will work to create and then strengthen this new belief in yourself and your abilities to achieve anything you want.
What to Expect
These affirmations will help you to:
Realize that you are allowed to dream bigger and that you have the right to become anything you want. This important realization, once you fully accept it, will completely change your life and your expectations of it.
Form and nurture belief that you deserve it all. Affirmations will work to remove all patterns that limit your desires and to help you accept that you belong to the circles of successful, happy people who take the most out of life.
Push you to work on making your big dreams come true. You will be motivated and energized to take action, to pursue every opportunity that comes your way. You will become driven to get as far as you want to go!
Download our free app for iPhone/iPad today and listen immediately after your purchase- just search the App Store for Trinity Affirmations.
This album has a real power to transform your life, so download it now to remove the limits of what's possible for you and dare to dream bigger and achieve more than you've ever imagined!
Present Tense
I always think big
I maximize success in all areas of my life
I aim high and push myself to the limit
I think big and go after my dreams
I dream huge and take huge action
I always take things to the next level and achieve massive success
I am someone who pushes limits and gets the most out of life
I pursue what I want in life with confidence and decisiveness
I am full of determination and because of that I always achieve my dreams
I always go after the highest possible level of success
Future Tense
Each day I think bigger and bigger about my life
I get more out of life with each passing day
I am becoming someone that thinks big and takes decisive action
I am reaching higher and further each and every day
I am moving towards massive achievements
My hunger for big success is increasing
I am finding myself aiming higher and achieving more
I am turning into someone who never let's up and is always driven
I am finding myself more intensely focused on achieving my dreams
I am becoming highly passionate about achieving my goals
Natural Tense
I naturally think big and aim high
I find it easy to stay motivated and achieve my dreams
I am always pushing success to the limit and getting the most out of my life
I am naturally driven to pursue big ideas and take big action
I am the kind of person who just never gives up
It's normal for me to push limits and take things to the next level
I am naturally motivated to achieve my biggest dreams
I just think big and go after it, that's how I live my life.
Being hungry for success is a normal part of my every day life
Staying focused on my goals is easy for me