Anti-aging Affirmations
Use this transformational affirmations recording to regain that youthful mindset that frees up your mind and body to become healthy, active and enthusiastically involved with life!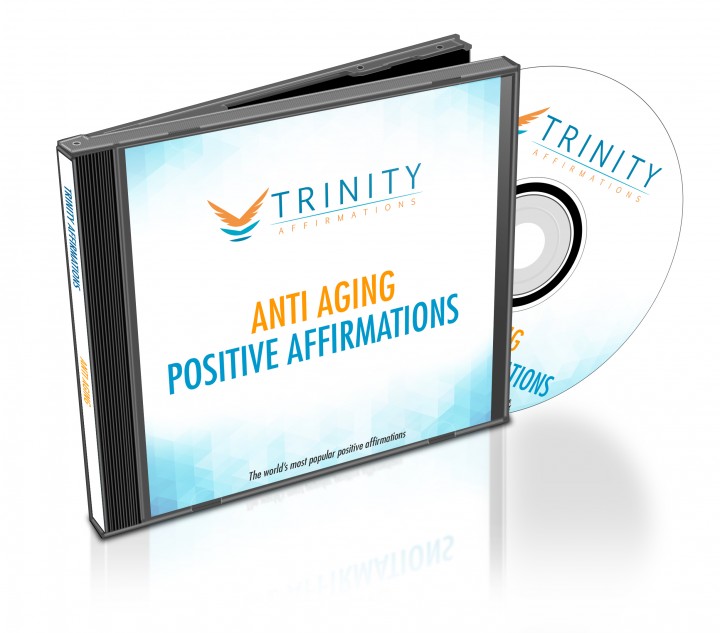 Do you look older than your age?
Do you feel that you have less energy, that you're less driven and enthusiastic about your life goals?
Are you lethargic and bored? Do you often worry?
Do you want to start feeling and appearing younger than you actually are and to keep a youthful look even at late age?
We get tired with age. We get bored, we worry a lot, we keep tons of memories that make us sad or disappointed. We lose the sense of life joy and it shows. It shows on our face, in the way we walk and talk with people, it shows in our eyes and on our skin.
That's what looking old really is: feeling that you've got nothing to rejoice and to hope for and letting that feeling out.
The real secret to staying young and to looking young is in getting in touch with your inner fountain of youth, in becoming hungry for life again and in letting THAT feeling show. Because it does.
People who look younger than they actually are know this secret: the reason for their energy and good looks is in themselves – not in some moisturizers or plastic surgeries. They are passionate about their lives and they have no feeling that it's coming closer to the end. Quite the contrary, they live in the moment and they know that this is the best time of their lives and that even better times are waiting around the corner.
So you see, the only thing you need to change to feel and look younger, is to acquire this mental attitude towards life and this album was designed to help you to acquire it faster and in a natural way.
What to Expect
Affirmations work to instill within you the mindset that stimulates your mind-body connection to make you feel and appear younger. With regular use this positive attitude will build within you, making you:
Positive, optimistic and full of energy. Affirmations will energize your mind so that you become more motivated and driven, more vibrant and outgoing. You will develop a youthful and adventurous spirit that will drive you to get the most out of life and to enjoy every moment of it.
Develop a positive self-image and start loving yourself more. Numerous studies show that people with a positive self-image are naturally better looking than those who aren't happy about themselves. Affirmations will help you to change your negative self-beliefs and to really accept and love yourself, which will rejuvenate not only your spirit, but your body as well.
This album also acts as a general health album, stimulating your subconscious to improve your circulation and immune system and making sure that your body operates at its maximum.
Download our free app for iPhone/iPad today and listen immediately after your purchase- just search the App Store for Trinity Affirmations.
Discover your own youth fountain – download this album to develop the mindset that will make you feel and look younger, energized and vibrant, with results more permanent than any anti aging cream!
Present Tense
My mind is sharp
I am full of youthful energy
I am healthy and strong
My mind is in top shape
I have a youthful mindset
I am young at heart
My immune system is strong and vibrant
I am as healthy as a teenager
I am the healthiest I've ever been
I am energetic and enthusiastic
Future Tense
I will maintain vibrant health
I am starting to feel younger and younger
My mind is becoming sharper with age
My enthusiasm for life is increasing
I am growing stronger and stronger
Each day I feel younger and more alive
My mind is becoming stronger
I will take care of my body
I am becoming healthier with age
I will be someone who maintains amazing health into old age
Natural Tense
I feel young
I am naturally healthy
I have a naturally high energy level
I live a healthy, active and exciting life
People see me as someone with amazing health
My body is naturally strong and vibrant
My mind is healthy and active
I am the kind of person who gets healthier with age
My enthusiasm for life is strong
I am full of youthful energy