Heal Your Mind and Body Affirmations
Make sure that both your mind and your body are healthy and fully functional with the help of this unique affirmations mp3.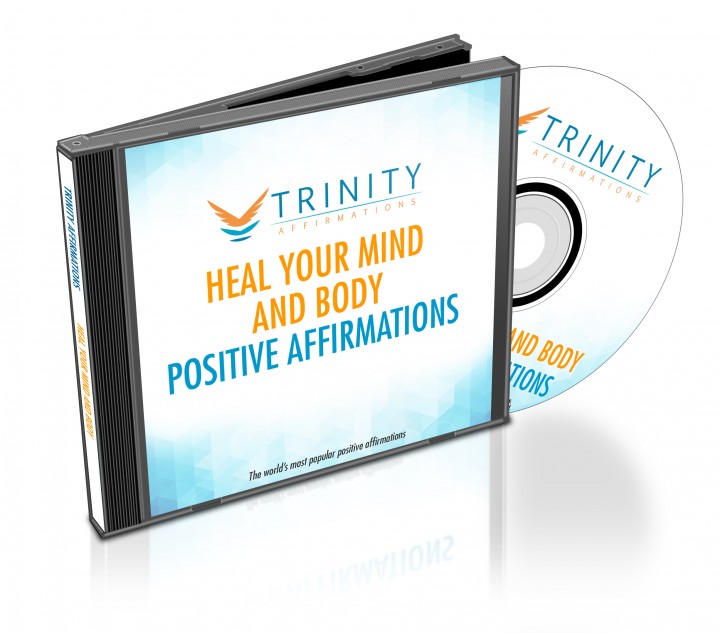 Are you feeling distressed or nervous? Are you lethargic, always tired and unable to focus?
Have you been experiencing a drop in energy for a while now?
Do you want to get back to your full strength, mentally and physically and to become enthusiastic about your life once again?
Being healthy doesn't mean that only your body is strong, it means that you're also feeling good in your skin and that your mind is clear and open. Lethargy, lack of energy and focus, these are all signs that your mind is tired, oversaturated and confused and it reflects on your physical health as well – your mind is simply unable to clear the clutter and to process everything thrown at it, so it starts neglecting your bodily functions as well.
If you're experiencing these symptoms then it's vital that you gain control over your thoughts, as your thinking directly impacts your health and your quality of life.
Positive thoughts are energizing and empowering, negative thoughts lead to apathy and loss of interest for your health, which means not only that you're less motivated to pay attention to your nutrition, physical activity or to visit your physician, but also that your mind is less focused on keeping your body strong and functional.
What to Expect
In order to start the process of healing you need to change your attitude towards yourself and your health and that's where this album can prove to be of great help. It will flood your mind with positive thoughts that will help you get back in shape physically and mentally and it will do that by rewiring your current thinking patterns so that:
You start paying attention to yourself more. You've been neglecting yourself for quite a while, putting your focus on the negative things that led you to apathy. Affirmations will help you to start loving yourself again and awaken within you the desire to improve your attitude towards life and towards yourself.
Your mind-body connection becomes stronger so that your conscious mind has a more direct impact on what's going on in your body. As you become more positive and driven to heal yourself, your body will be responding better and you'll notice that you're looking and feeling better than you felt for a while.
You become hungry for life and driven to achieve all you want. As your mental and physical state improves and you feel that you're much more functional and energized, you will gain an unstoppable desire to become more socially active, to live your life to the fullest and to achieve your goals!
Download our free app for iPhone/iPad today and listen immediately after your purchase- just search the App Store for Trinity Affirmations.
Download this album and watch how your thinking and attitude are changing from day one – allow your mind and your body to heal and allow yourself to live the life you deserve!
Present Tense
I am healthy in both body and mind
I am very serious about my health
My mind is healthy
I have a strong immune system
I find it easy to think only positive thoughts
I can use the power of my mind to heal my body and mind
I have a healthy body
I am an avid exerciser
I just naturally eat healthy
I find it easy to stay healthy
Future Tense
I will become serious about my health
Each day I am finding myself thinking more positively
I am finding myself more strong by the day
I am turning into someone who has a strong immune system
I am finding myself more happier
I will develop a healthy mind and body
I will make sure to eat healthy
I am turning into a positive thinker
I will heal my body and mind
I am turning into an avid exerciser
Natural Tense
Being healthy is my natural rite
I find eating healthy easy
My health is something I am very serious about
I enjoy exercising
Making the right food choices comes easy to me
My immune system is very powerful
My mind is 100% focused on healing my body and mind
People see me as someone who is serious about their health
Staying positive comes naturally to me
Being strong in both body and mind has been an improvement in my life