Become a Life Coach Affirmations
Pursue the career of a life coach with complete focus and confidence and make sure that you've got what it takes with the help of this powerful affirmations album.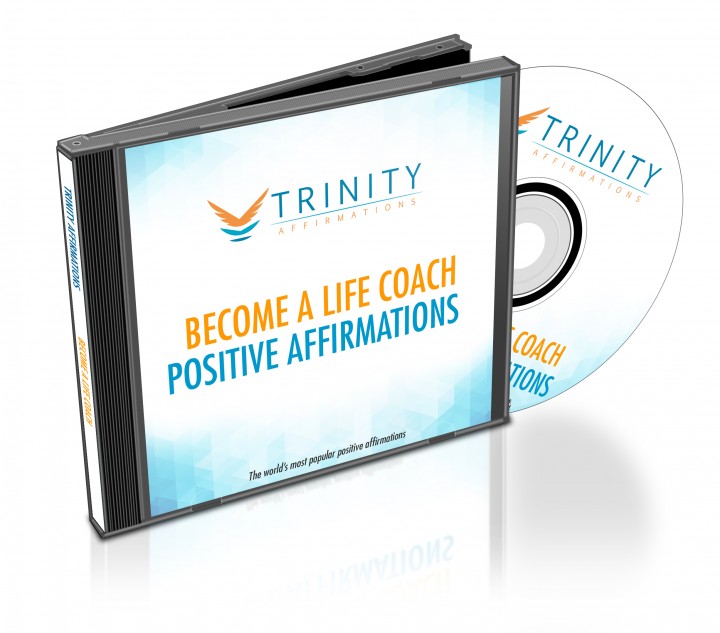 Are you thinking about pursuing a career as a life coach?
Is being a life coach something you really want but you're not sure you've got what it takes?
Do you want to make sure that you'll make it, no matter what?
It's not easy to choose a career but the fact that you know what you want to do professionally is already a good sign.
But if you doubt your skills and abilities to become a professional, the path may get rough for you. It will take a lot of learning and practice to become a good life coach and doubting yourself can lead to doubting your choice, which often ends with quitting.
If you don't want this to happen to you then make sure that you're mentally prepared for all the challenges you'll face in order to reap the benefits in the end!
These affirmations are designed to encourage you and to keep you focused on your goal. They will help you develop the mindset necessary for becoming a life coach and for developing your skills to the maximum, so that nothing can stop you from achieving your dream!
What to Expect
With consistent use of these affirmations you will notice that:
You're much more focused on becoming a life coach than you used to be. The idea was probably vaguely present in your mind so your thoughts and efforts were diluted, which is why you haven't been able to follow a clear direction and to advance as fast as you wanted to. Affirmations will help you clear the clutter and focus on what's important, so there will be no detours and no time wasted.
You're motivated to work on improving your skills and on expanding your knowledge. You will stop being impatient and you'll start enjoying every moment of your progress. You will be driven to try new things and to practice the ones you already know, you'll be motivated to explore on your own and to become the best life coach you can possibly be.
Your belief in your abilities is growing stronger each day. You will notice that self-defeating and limiting thoughts are losing their power over you and that you're much more confident of yourself. Soon you will feel almost like being a life coach is what you were born to do and that there's no limit to what you can achieve in your career!
Download our free app for iPhone/iPad today and listen immediately after your purchase- just search the App Store for Trinity Affirmations.
Stop struggling with your career – download this album now to acquire the mindset of a life coach and effortlessly and naturally become one!
Present Tense Affirmations
I love helping people
I am a great listener
I am always there when my clients need me
I am dependable and trustworthy
I take my time with each client
I ease the stress of others' lives
I guide people through challenging life transitions
I improve the lives of others
I am an excellent life coach
I understand my clients and I know how to help them
Future Tense Affirmations
I will focus on each individual's needs
I will pave the way to my clients' success
I will dedicate my time to others
I am becoming a better listener
I aspire to be a great life coach
Others will see me as an extraordinary life coach
I will devote myself to my work
I will better the lives of countless others
I will guide people to a confident state
My understanding of people with only improve
Natural Affirmations
I am a natural life coach
I understand people
I read people well
I am always thinking of others first
I always know how to brighten someone's life
I use techniques specific to each client
I am naturally innovative and creative in my methods
Life coaching comes easily to me
I have always loved helping people
I was born to be a life coach