Debt Management Affirmations
Acquire the mindset that will help you to get out of debt in a quick and efficient way with the help of this powerful affirmations album.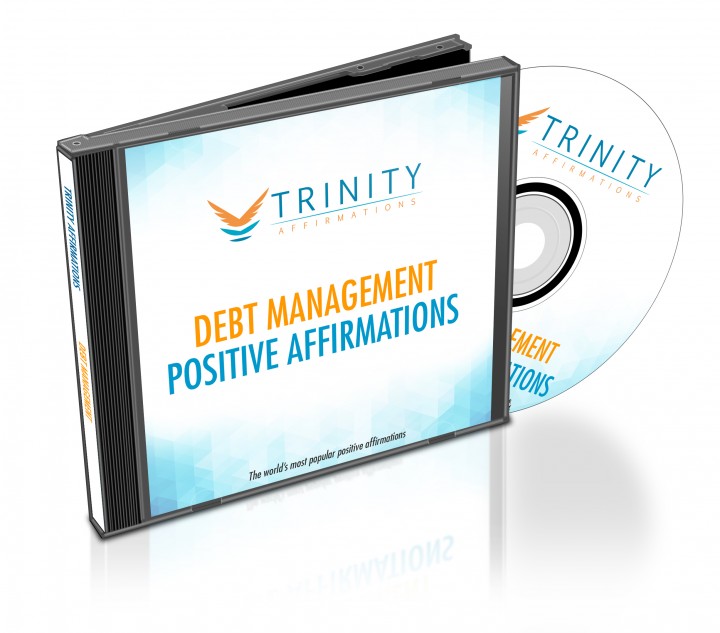 Are you struggling with your debt?
Do you sometimes feel like the end of it is nowhere near?
Do you fear that you won't be able to get out of it?
Do you want help with overcoming this destructive mindset and creating the base for successfully getting out of debt?
You've worked the numbers over and over again and they don't look good. It seemed like a good idea when you obtained the loan, but now it has got out of hand. Getting out of debt has come very close to being your number one priority in life (or is it already there?) and you often find yourself thinking about nothing else. Naturally, your thoughts are becoming very dark.
This isn't just your situation, millions of people are struggling with the same problem at this very minute. What they - and you - don't realize is that the more you think about your debt, the more you focus on this struggle, the worse it will be. Your problem is big, but by obsessively thinking about it you're making it even worse, much worse; it clouds your judgement until you really start thinking that you'll never get out of it.
And this belief is not only negative - it's paralyzing. By believing that you aren't able to get out of debt you really become unable to do it: you lose motivation and you give up long before the battle is over.
Before you get to this stage - and especially if you're already there - the first thing you need to realize is that you have to fix not the numbers, but your mindset, your beliefs about money. The numbers will, from this perspective, always seem terrifying and chances are that your perspective is extremely narrowed right now - so you first have to put a positive spin to your thoughts and to broaden your perspective.
That is exactly what this album was created for: to help you adopt a positive mindset related to your debt so that you can see a bigger picture and start paying attention to more options than you're able to see right now. The positive statements that you'll be listening to are designed to override the negative patterns that threaten to cloud your entire mind and to instill in you the new, positive outlook on your debt situation which will then enable you to work your way out of it.
What to Expect
The debt-free mindset will help you:
See more possibilities to get out of debt faster and in the most effective and constructive way possible. Your mind will open up to all opportunities to make more money and to save more and you will become more proactive in finding the way out of debt.
Step up and make a better, debt-free future for yourself and your family. Unless you believe the future can and will be better, you won't be motivated to work on making it so. With this mindset you will finally see the light at the end of the tunnel and start working your way towards it.
Download our free app for iPhone/iPad today and listen immediately after your purchase- just search the App Store for Trinity Affirmations.
Download this album now to take the first step towards making a positive dent in your debt and create an optimistic, debt-free future for yourself and your family!
Present Tense
I can manage my debt today
I am capable of managing my debt
I always spend my money wisely
I am focused on a debt free lifestyle
I am dedicated to removing all debt complication from my life
I am disciplined in my spending habits
I am strong in willpower to spend only what I need to spend
I am living a frugal lifestyle
I am motivated to be completely out of debt
I am organized and reducing my debt today
Future Tense
I will become financially fit
I will transform into a financially organized person
I am becoming more financially independent every day
Living a frugal lifestyle is becoming more natural
I will climb out of debt and live free
I will always say no to the things I do not need
I will follow my budget and use my organizing skills
I am finding it easier to climb out of the hole of debt
Maintaining financial discipline is becoming easier
I am finding it easier to manage my finances
Natural Tense
Living Debt Free is my natural way of life
I love working towards financial independence
I deserve to be debt free
I am naturally organized in my spending
I will think positively and bring my debt to a close
I use all of the tools I need to reduce my debt
I believe in my ability to manage all of my debt well
I enjoy becoming a debt free person
I find it easy to spend within my assigned budget
Proper debt management brings me peace