Get Out of Debt Affirmations
Use this powerful affirmations mp3 to empower yourself to take control of your finances and get out of debt as soon as possible.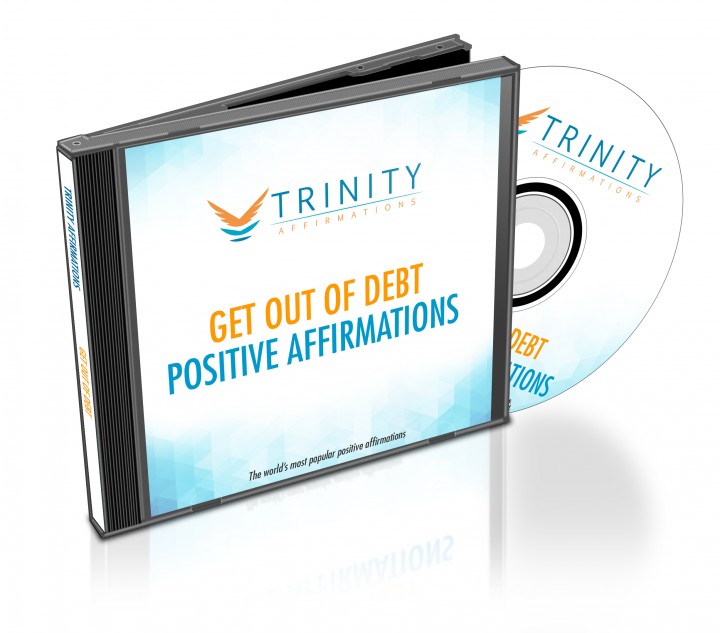 Do you constantly think about how you'll ever get out of debt?
Do you feel helpless, depressed, maybe even desperate?
Is your family suffering from your constant worry and bad mood?
Do you want to stop your debt ruining your life and to make a real effort to get out of it?
Thinking and worrying won't get you out of debt. Whatever was the reason for it, the fact is that you owe some money and that you have to pay it back. But instead of being constructive about it and working on finding the way out of it, you have given in to feeling sorry for yourself and being worried all the time.
If you let this state of mind be, it can soon completely destroy your life. You probably already see how it influences it, but it's only the beginning. Obsessing over the money you owe makes you incapable of coming up with a real solution, so you keep digging yourself deeper into it, until you finally come to the point where there's absolutely no light at the end of the tunnel.
Or are you there already?
If you see where this is going, then you know that you have to do something about it, and do it fast.
The first thing you have to change is your negative attitude towards getting yourself out of debt and that's what this affirmations album was designed to help you with. It contains powerful positive statements that will first diminish the influence your debt has over you and then gradually help you to build a constructive mindset, that will become your best ally in finding the best and quickest solution to your money situation.
What to Expect
This album works in two main ways:
It eliminates the dark thoughts from your mind and helps you to regain hope. As long as you keep reinforcing the negative thoughts, they will continue to paralyze your efforts to get out of debt. When you start regularly listening to this album, you will start seeing the possibilities of a positive outcome. Your faith in your ability to come up with the money will become stronger and stronger and along with it, you will find a new motivation to work on it.
You will become more focused on coming up with a constructive solution to your situation. Right now your thinking is clouded with worry, so you feel like your choices are narrowed or you simply can't see any. When you start thinking more positively, you will see other options that haven't even crossed your mind and you will be better equipped to find the most suitable among them.
Don't dismiss the power of positive thinking. You're in a bad situation, but it can change as soon as you change the way you think about it.
Download our free app for iPhone/iPad today and listen immediately after your purchase- just search the App Store for Trinity Affirmations.
Don't waste any more time, download this album now and start strategically working your way to a debt-free life!
Present Tense
I am getting out of debt
I always spend money wisely
I know exactly where all of my money is going at all times
I am on top of my finances
I always find a way to put money in to my savings
My mind is highly focused on getting out of debt
I always handle my finances with care and attention
I am doing whatever it takes to eliminate debt
I am in command of my money
I am always disciplined in how I spend my money
Future Tense
I will get out of debt
I am beginning to get out of debt
I am developing a strong dedication to living a debt free life
I am becoming more responsible with my money
I will get my finances in order
I am starting to effortlessly resist spending money on things I don't need
I will keep track of where I am spending my money
I am moving towards a debt free life
Each day I am becoming more financially healthy
I will change my spending habits and take control of my money
Natural Tense
I will easily get out of debt
I am naturally disciplined with my money
It is important to me that I take control of my finances
I enjoy spending my money wisely
It feels good when I resist the temptation to spend money unnecessarily
I am the kind of person who is just naturally good with my money
Being financially healthy is crucial to my happiness
I can effortlessly visualize what it will feel like to be debt free
Others can see that I am always responsible with my money
I find it easy to save money