Deliberate Living Affirmations
Start living deliberately and take control of the direction your life will take with the help of this mind-enhancing affirmations recording.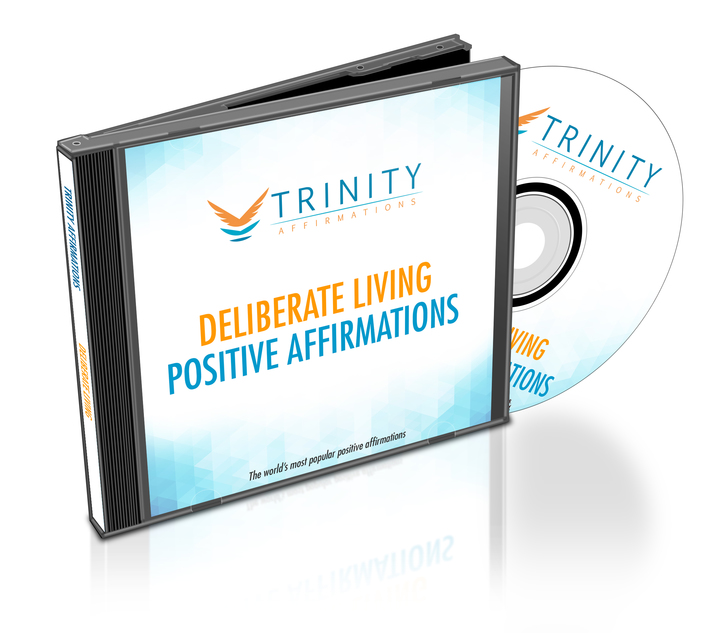 Do you sometimes have a feeling that your life is on autopilot and that you have no control over it?
Do you believe that your thoughts directly influence your reality?
Do you want to take things into your hands, to live your life under your own terms and to finally get to be, do and have everything you've only been dreaming of?
When you don't choose to spend your time in a particular way, then people around you, events you don't think you can influence… the world will choose for you. Or your own unconscious, "sleeping" self will, when you allow your morals, emotions and mindsets guide your decision-making process.
When was the last time you took charge? Do you remember how it felt?
So why aren't you doing more often - or all the time?
When you think about it, you'll probably realize that the biggest fraction of your actions happened as a result of your reactions to external influences, your habits or your subconscious beliefs. The moments when you consciously made your own choices, following what's deep within you, were so rare and precious that you still get excited when you remember them.
There's nothing really preventing you from having these moments more often, or living your live completely "awaken", deliberately and consciously. Nothing but your own mindset, conditioned to believe that you have no choice. You have the choice, and these affirmations will help you realize that by training your mind to take an active role in shaping your life.
What to Expect
This album will help you:
Slow down and pay more attention to what's going on in your life. You will stop being a passive observer who just goes with the flow. You will no longer seek entertainment or distraction on autopilot - you'll break out of your routines and you'll start actively participating in making choices that influence your life.
Take responsibility for your choices and develop courage to make things happen. You will notice that you're no longer afraid of making a move in the direction you choose. You will become independent of false purposes and realize that true happiness is within you, in doing the things really important to you, and you will become driven to fearlessly and optimistically pursue your life dream.
Let go of conditioned values, beliefs and emotions and everything else that no longer serves you. You will stop holding on to painful, limiting and self-defeating patterns of thinking and behavior. You will realize that they no longer have a place in your life and you will be able to move on with your life, following your true passion freely and passionately.
Start continually creating your time, relationships and experiences! Download this album and take charge of your life - it's about time!
Present Tense
I am now choosing to live deliberately
I know that my thoughts form my reality
I am now accepting complete responsibility for my own well-being and it makes me feel powerful and free
I release the need to blame others as I am the sole creator of my experience
I am motivated by my current goals and objectives and I readily take positive action towards achieving them
I am my own person and I release the need to compare myself to others
I am balanced and disciplined in expressing and achieving my goals
I am free to choose
I am intelligent, confident, brave and fully able
I am now making a positive shift in my life
Future Tense
I will constantly be making conscious choice to direct my thoughts and my life in constructive channels
I am going to let go of all fears and worries as I trust in my ability to create the best life for myself
I will stay confident of my ability to make the right choices
I am transforming into someone who is willing to take action towards their goal
I will become a designer of my life
I will allow abundance and joy to flow into my life
I will keep the awareness that everything always works out for me
I am going to relax and trust in the process
I am now starting to change my life for the better
I will always remember that I am worthy of happiness, abundance and peace of mind
Natural Tense
My thoughts and my self-concept are aligned with the life I want to live
Making conscious choices in life makes me feel satisfied and in control
My power to choose my experience is infinite
My potential is unlimited and I am always evolving
My life is now changing for the better and I am deeply enjoying this experience
Deliberate creation is my second nature
Everything I want is within my reach and I am now reaching for it
I am effortlessly building a beautiful life for myself
My goals inspire me to take positive action and to actively participate in shaping my life
I am naturally driven to manifest my desires into existence