Increase Creativity Affirmations
Reprogram the way your mind works and adopt the mindset that will allow you to really tap into your creative energy with the help of this mind-enhancing affirmations session.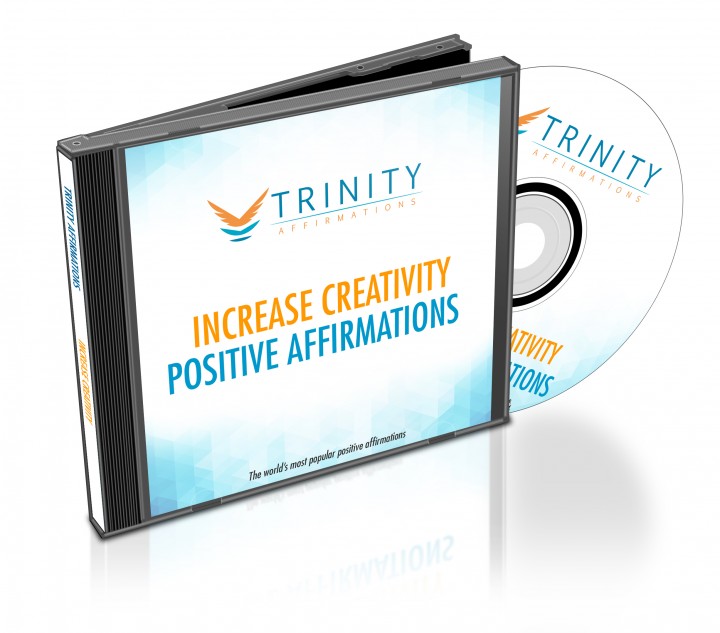 Are you frustrated by your lack of creativity?
Do you sometimes wish you were able to think "out of the box" more often?
Do you think you'd be better at your job if your imagination and problem-solving skills were more finely tuned?
Do you want to naturally boost your creative thinking and to tap into the infinite source of ideas you can put to practical use?
Some people seem to be naturally more creative and imaginative than others: they solve problems in the most unusual but practical ways, they get inspired by things that others don't even notice, they spontaneously think of new ideas and it all just looks so easy and so natural.
If you're an artist or if your job requires and rewards creative thinking, then you know how frustrating it can be when you get stuck and just can't seem to think of anything beyond the obvious.
Fortunately, you can train your mind to get into a highly creative state at will and even completely adopt this more innovative and imaginative way of thinking!
It's a simple matter of mindset shift: each and every one of us has access to infinite creative energy but what's preventing most people from tapping into it, is the way their current mindset is wired: they're either trying too hard, are unable to let their imagination take over or they simply don't believe in themselves.
This album will help you to put all that in order and to adopt the mindset that will open the free flow of your creative energy. Affirmations work by stimulating precisely targeted processes within your mind to develop to their optimum: your mind already knows what it should do to allow you free pass to your creativity, you just need to give it a little push in the right direction.
And that's exactly what this album will help you to do!
What to Expect
These affirmations will:
Clear the clutter and eliminate the beliefs which are blocking your creative flow. The statements on this album will target your subconscious to "clean" the obstacles which are causing your writer's block or any other kind of creative block. You will have free, unlimited access to your imagination and creative mind, your ideas will flow freely and you will notice that even the most ordinary things are able to inspire you.
Rewire your mind to become more perceptive and analytic – this effect will be visible very soon: you will start "connecting the dots" the way you haven't before, finding the connections and ways to combine unusual elements to get the best results. Your thinking will simply become more logical and efficient and you'll notice that you're able to solve any challenge.
Increase your belief in your ability to open yourself up to the creativity within you. A lack of self-belief can have a serious impact on your ability to let your imagination take over, because you fear that the end result won't be anything spectacular. Affirmations will help you to overcome this huge obstacle and to become confident of your creativity, so that you can express yourself freely, without holding anything back.
Download our free app for iPhone/iPad today and listen immediately after your purchase- just search the App Store for Trinity Affirmations.
Don't struggle anymore! Download this album and give your inner creative genius the chance to express itself – remove all limitations and open yourself up to listen and act upon the ideas you didn't even know you had in you!
Present Tense
I am highly creative
My imagination is always active
My mind is free and open
I am always open to new ideas and thoughts
My creativity is boundless
My imagination is free
I am a naturally creative person
I am highly imaginative
My creativity flows effortlessly
I am full of inspiration and creativity
Future Tense
I will tap into my imagination
I will unleash my creativity
I will come up with amazing new ideas
My imagination is becoming stronger and stronger
My creativity is increasing
Ideas are starting to flow freely from my mind
I am finding it easier and easier to come up with new ideas
My creativity is growing
I will tap into my creative energy
I am becoming highly creative
Natural Tense
Creativity comes naturally to me
Using my imagination is second nature to me
My mind is wired for creativity
I am always tapped into my creative energy
I have endless creativity
My imagination runs wild
New ideas are always coming to me
I am effortlessly creative at all times
Creative ideas just flow out of my mind naturally
I have a powerful imagination