Become a Photographer Affirmations
Use this transformational affirmations audio to allow your inner photographer to finally shine through.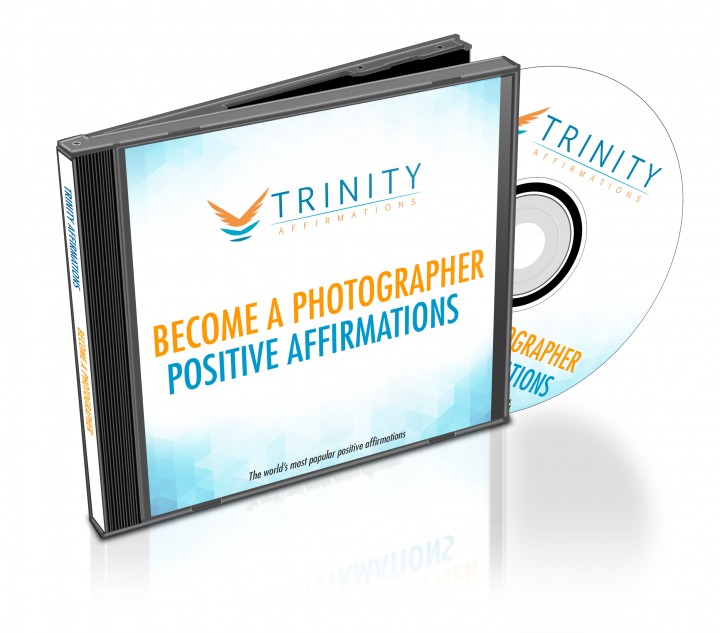 Are you interested in photography and looking to transition from hobbyist to pro?
Do you sometimes think that you've missed the shot because you didn't really know what you were doing?
Do you KNOW how to nail the shot but you're too slow in setting it up due to lack of practice?
Do you want to develop the mindset which will help you to develop both your talent and your passion and turn you into a pro?
There's usually only a small step to make to successfully jump from an amateur and hobbyist to a professional photographer. Even if your goal isn't to make tons of money, a pro simply means that that you're consistent in your photography, that you've found your "signature" and that you're completely confident in your skills.
Confidence is probably the most important factor that glues the rest together: when you know that you can have complete faith in your eye and your skills, you get motivated to practice and to shoot as often as you can and the quality of your work improves, which then make you even more confident and motivated.
If you're a photographer who just needs that small mindset adjustment, you will benefit from this album because the affirmations on it are designed to enhance your self-belief and confidence, but also to help you to expand your artistic awareness and get in touch with your intuition.
What to Expect
Affirmations will rewire your current thought processes and instill within you a new set of beliefs which will:
Make you completely focused on photography. You will be driven to shoot frequently and consistently, to test different weather conditions, to set diverse photography goals and to achieve them. You will finally devote yourself to learning that technique you've always wanted to master or to achieve a result similar to the amazing shot you saw in a magazine.
Increase your self-confidence and self-belief. Affirmations will help you to put behind all negative and self-doubting beliefs and to develop trust in yourself. You will notice that you're relying much more on your own judgment, than on the opinions of others and you won't be afraid to take calculated risks to make the shot just the way you imagined it.
Help you to develop your "photographer's eye" and intuition to make that perfect shot. You will notice that you're much more perceptive and that you can rely on your instinct to guide you to the perfect shot. You will develop passion and patience to insist on the details that will give your photos that unique mark of your style.
Download our free app for iPhone/iPad today and listen immediately after your purchase- just search the App Store for Trinity Affirmations.
Download this album now to develop the attitude of a persistent and successful photographer and allow your talent to develop to its fullest potential!
Present Tense
I am an excellent photographer
I always take the perfect shot
I express myself through my photography
My photographs are extremely creative
I am committed to developing my photography skills
I always know how to get the right shot
I capture the beauty of life with my camera
I take amazing pictures
My photographic timing is perfect
I have a sharp photographers eye
Future Tense
I will become a photographer
I am becoming naturally aware of great photographic opportunities
The quality of my photographs is improving
I will express myself through photography
My photographic skills are growing
I will take great photographs
I will develop a knack for capturing special moments in time
I will create beautiful art with my camera
People are beginning to notice what a great photographer I am
I will work hard to develop my photographic eye
Natural Tense
Photography comes naturally to me
Photography is my life
I love taking pictures
I can become a great photographer
I know how to get the perfect shot
Small photographic details are important to me
Being a great photographer is my life calling
Being creative with my camera feels natural and easy
I can capture the beauty of life through the lens of my camera
Photography allows me to express my deepest self