Love Cleaning Affirmations
Use affirmations to stop viewing housework as a chore – help your mind to learn to enjoy it and effortlessly keep your home sparkling clean!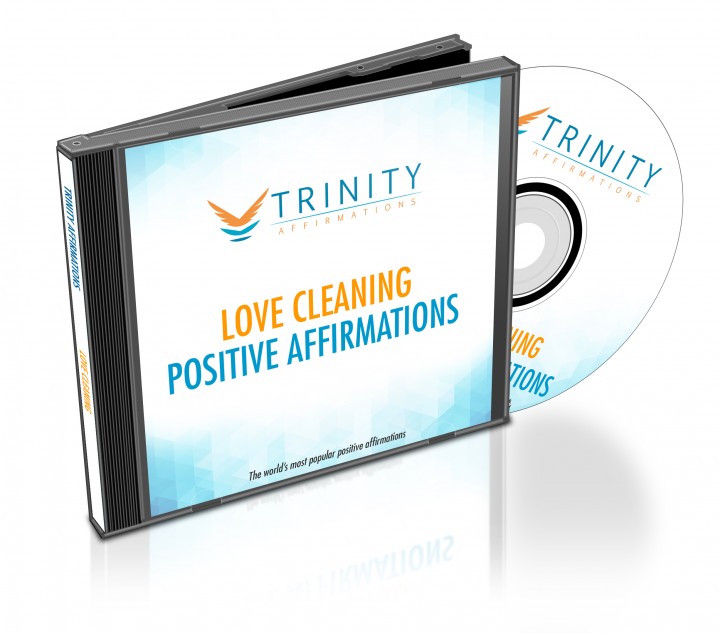 Do you hate cleaning or any other kind of housework?
Do you feel guilty for not being able to motivate yourself to do the cleaning?
Do you want to make your life easier by reprogramming your mind to actually enjoy cleaning?
Cleaning and housework are something that most of us aren't very excited about, but we do it anyway – we have to, no one else will. Some people however just can't stand the thought about cleaning up their home, they delay it as long as they can and the mess only gets bigger and more difficult to clean.
Things get worse if you've always considered yourself to be a messy person and just let it be. But if you want to change that, if you want to stop being viewed as lazy, if you want to be able to effortlessly keep your home clean, then affirmations can be of great help!
They won't make you a cleaning superhero, but they can turn you into someone who doesn't resist cleaning as much and who's able to actually find joy and amusement in cleaning.
The thing is, your mind has gotten used to thinking about this activity in a certain light: it's something negative, something boring, meaningless, something you'd rather procrastinate on and do it only when it's absolutely necessary.
Affirmations will help you change the way you view cleaning – they can influence your beliefs and attitude on a deeper level so that you stop resisting it and perhaps even learn to enjoy your house work.
What to Expect
These affirmations will help you to:
Stay focused on the benefits of keeping a clean home. Right now your focus is on what is known as immediate satisfaction – you'd rather do something else than cleaning, so you do something else, a clean home isn't on your list of priorities. Affirmations will help you to internalize the idea of having a sparkly (or at least not that messy) home, to make it important to you so that you naturally become more in the mood for cleaning.
Overcome any negativity related to cleaning. You will stop viewing it as a chore or even something that's beneath you – you will understand that cleaning is just a regular part of life, not something you stress over.
Take pride in keeping your home and things in it clean and in order. You will experience the feeling of accomplishment during and after cleaning and you may even start to enjoy it, as you see how good it feels to have everything in its place and to have a home that looks nice.
This album won't turn you into an obsessive cleaner – it will just reduce your resistance towards cleaning and motivate you to do it regularly, without feeling pressure or stress.
Download our free app for iPhone/iPad today and listen immediately after your purchase- just search the App Store for Trinity Affirmations.
Download this album now now and transform the way you feel about cleaning – make sure you get much more cleaning done and start enjoying a nice looking home!
Present Tense
I love cleaning
I always clean as I go
I enjoy maintaining a neat and tidy house
I am a clean person
I always clean up first and then relax
I have a regular cleaning schedule and I stick to it
I always clean things before they get too dirty
I always tidy up after myself
My bathroom is healthy and clean
I have a natural drive to keep things clean
Future Tense
I am beginning to enjoy cleaning
I will always clean up after myself
I will consistently maintain a tidy home
I am turning into someone whose home is always tidy
I am starting to get into the routine of regularly cleaning up after myself
Cleanliness and hygiene are becoming more and more important to me
I am beginning to get the hang of cleaning as I go
I am starting to notice how good it feels to have a clean house
Every day it becomes easier to keep the bathroom clean
I am developing the mindset of someone who is effortlessly clean and hygienic
Natural Tense
I enjoy cleaning
Cleanliness comes naturally to me
Cleaning regularly is a normal part of my everyday routine
I just love the feeling of a neat and tidy house
Keeping everything clean is an important part of my life
I find that doing the housework actually calms me down
I always clean up after myself, it's just the way I am
People see me as someone who is always neat and tidy
It is important to me that my house be clean and healthy
Whenever I make a mess I just clean it up