Be Funny Affirmations
Become a person who makes everyone laugh, who is playful, humorous, joyous and energetic by using this powerful affirmations album.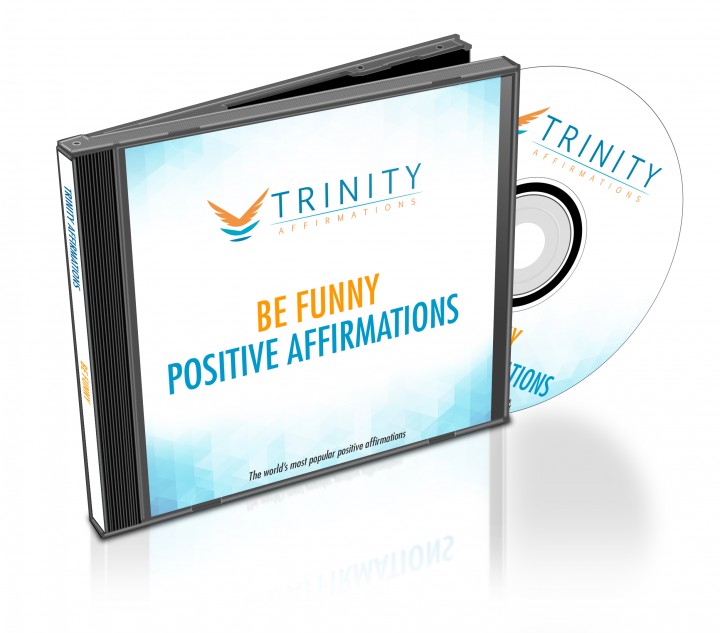 Do you want to finally experience that life IS fun?
Do you want to be a person who always knows how to have a good time?
Do you want to be one with a great sense of humor?
Would you like being naturally charismatic and always having something funny to say?
You know how some people are highly energetic, loving, kind and spontaneous, how they light up every room they walk into? Those who come up with funny things to say with ease, who easily laugh at themselves and effortlessly make light of any situation?
Now imagine that you were the one who is always cheerful, favored, invited to all parties because of your funniness, charisma and ability to consistently brighten one's day.
You can be like one of those people who are amusing and always crack a good joke at the right moment, who are sharp witted and full of funny ideas. You can be the one to whom others are drawn to because of your ability to immerse everybody in fun and relaxation. You can just naturally see the funny side of the life and calm any situation by having a good laugh.
That is because we all have an inner comedian inside ourselves, but we need to free up our mind and allow the right energy to come through.
These affirmations can help you do exactly that – they will instill within you the mindset you need to become effortlessly funny and outgoing, less stressed out and less serious. They will help you see the lighter side of life and become sharper in your thinking.
What to Expect
This album will help you to:
Relax when in the company of others, even if you don't know anyone. When you're relaxed, you can think more clearly and be more yourself, to get in touch with the part of you that loves having fun and to let it show without holding back.
Increase your self-confidence so that you'll feel wittier and much sharper in your mind. Instead of you secretly wishing that people paid more attention to you, they will seek your company and your social life will be much more relaxed and enjoyable.
Transform into someone who is outgoing and makes others laugh. You will feel much wittier and sharper of mind, become funnier with each passing day and you will be attracting amusing and fun experiences simply by being more open to them.
Download our free app for iPhone/iPad today and listen immediately after your purchase- just search the App Store for Trinity Affirmations.
Download this transformational mp3 and let your life become easier, less serious, full of laughter and your mind naturally sharp and witty all the time.
Present Tense
I am naturally funny
I always have something funny to say
I have a great sense of humor
I see the funny side of every situation
I am always making others laugh and brightening their day
I am sharp witted and full of funny ideas
Others hang on my every word because I'm always making everyone laugh
I laugh at myself and this makes my life so much easier
I make others calm with my ability to find funniness in stressful situations
I am naturally charismatic
Future Tense
I become funnier with each passing day
I am turning into someone who always has something funny to say
Others are starting to see that I am a really funny person
I see the funny side of life more and more
I am transforming into someone who is outgoing and makes others laugh
Being funny seems to be taking less effort
I am noticing that others are more drawn to me because I am funny
I am feeling wittier and more naturally funny
Life is becoming easier and less serious
My mind is becoming much sharper
Natural Tense
Seeing the funny side of life comes naturally to me
Others see me as outgoing and full of laughter
I love cracking a good joke at the perfect moment
I make people laugh wherever I go
Coming up with funny things to say is easy for me
I can calm any situation by having a good laugh
I just naturally see the funny side to life
Making others laugh is easy for me
My mind is just naturally sharp and witty all the time
I find it easy to laugh at myself and make light of any situation