Be Happy Affirmations
Acquire the mindset of truly happy people and become the kind of person who naturally sees only the bright side of life with the help of this positive affirmations mp3.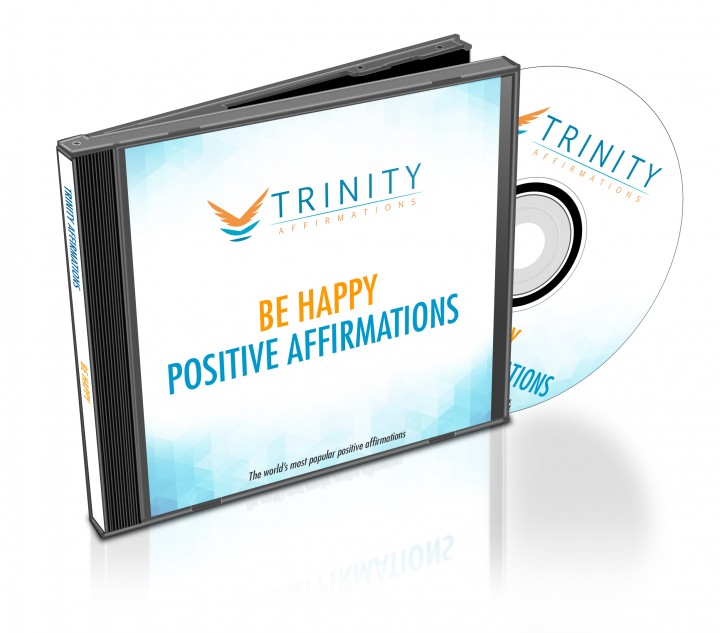 Are you tired of being blue even when nice things are happening around you?
Do you always have something to complain about?
Do you constantly worry about the bad things that might happen?
Would you like to retake control of your moods and become a person who always smiles, enjoys life and gets the most of it?
Most people are not aware that the way of perceiving our life experiences and world around us often makes us slip into negative moods and feel unhappy. This occurs because negative thinking has become our habit over time – we usually focus on wrong things that happened and even expect them to repeat. We got used to feeling down or upset. We got used to looking for negativities in each situation. We got used to feeling unhappy.
The same way you ended up with all these unhappy circumstances you can train yourself to feel happy and joyful. You can reprogram your mindset and start having only happy thoughts, you can start smiling all the time and enjoying every second of your life. You can actually discipline yourself to become and be happy!
These affirmations can help you change your way of looking at the world and eliminate those thoughts that make you feel blue. They will put an end to your negative ways of thinking and provoke thought patterns which will make you naturally happy. You will have better control over your mind and stay happy no matter what life throws your way.
What to Expect
This album will help you to:
Change the way your mind views the world. You will stop focusing on bad things and negativities that happened to you and allow yourself to see only bright side of life. Your thoughts will be directed towards positive experiences and you will be more and more positive with each passing day.
It will help you to stop looking for little things to complain about. Your mind will ignore all those little imperfections of a situation and push them away. You will start thinking positively about the circumstances around you and expecting only good things to happen.
The album will help you have better control of your emotional state and be happy with who you are. As you begin to love yourself more, you will start bringing more happy people into your life and thinking and acting the same way they do. You will be energetic and inspired to live your life to the fullest.
Download our free app for iPhone/iPad today and listen immediately after your purchase- just search the App Store for Trinity Affirmations.
Download this album and invite happiness into your life - retake control of your moods and your feelings and choose to be happy, now!
Present Tense
I am full of joy
I am happy
I see happiness wherever I go
I have boundless positive energy within me
I am grateful for my life
I see the good in everything
I am full of positive energy
I am happy with who I am
I have a great life
Others are drawn to me because I am so full of life
Future Tense
I am starting to feel happier
Others are beginning to notice how happy and positive I am
I will be thankful for each day
I will become happy and spread positive energy to others
I am finding that I feel joyful on a daily basis
I will always be optimistic and have a positive outlook
I will always see the bright side of life, especially in difficult situations
I will nurture a deep sense of internal happiness within myself
My life is getting better all the time
I am noticing that I feel more optimistic about life
Natural Tense
I am a naturally happy person
Life just feels great all the time
I can easily pick myself up and lift my spirits when needed
Being optimistic comes easily to me
I am the one that others look to for reassurance during difficult times
Great things always seem to come my way
I feel a natural sense of peace and happiness within myself
Being happy all the time is normal for me
I choose to have a positive view of myself and others
I am filled with a sense of gratitude for being alive