Enjoy Your Own Company Affirmations
Change the way you think about yourself and start actually enjoying your own company with the help of our unique affirmations mp3.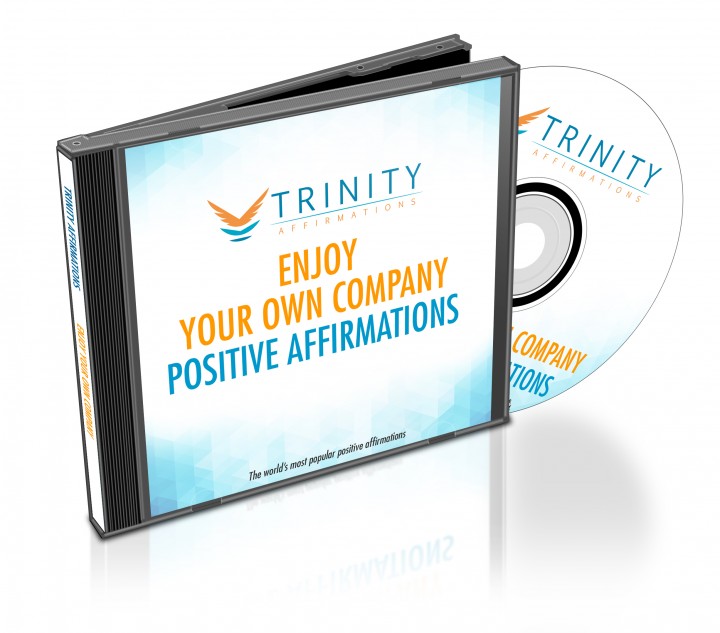 Do you get bored when you're alone, not knowing what to do with your time?
Do you become depressed when there's no one to hang out with?
Do you keep seeking the company of others, just so you don't stay alone?
Do you want to become comfortable in your own company and to not feel lonely when you're simply alone?
You know how some people actually enjoy being by themselves? Well, there is a good reason for that – being alone gives them time to focus, to think clearly, to dream, to just be. It helps their imagination "spread its wings". It makes them feel powerful and peaceful. For them, it's perfectly natural to wander the streets alone and spend time reading away from others.
And why is it that you think you shouldn't act this way too?
You see, over the years your mind has been set up that being alone means being antisocial and odd and that you need company to feel accomplished. Being in the presence of others in your mind means that you're accepted, loved and appreciated.
And while there's absolutely nothing wrong in loving to socialize, you have taken it to the extreme and simply don't know what to do with yourself when you're alone. You miss your loved ones, or you get depressed because you aren't used to spending time with yourself.
This affirmation album can help you to realize that being alone can in fact be quite enjoyable! The way of thinking which causes you to be afraid of being left alone with yourself can be changed into actually wanting to be alone, so that you can use that time to revisit your life goals and find your inner strength.
What to Expect
After listening to this album for a few weeks you will notice that:
You're enjoying your time alone more and more. Affirmations will stimulate you to remember the things you wanted to do but couldn't find the time for them – books, movies, your plans for the future… You will be passionate about committing to something that makes you relax and connect with yourself, so you will simply have no time to feel lonely.
You've created a deeper connection with yourself, encouraged by the inner strength you suppressed and were not aware of. You will be discovering new things about yourself every day and understand that you're perfectly able to unlock your happiness.
Your confidence and self-esteem have significantly improved. Spending more quality time with yourself will help you to re-discover the person you're happiest being and to get to know and love yourself more, making you more self-aware when you're around people.
Download our free app for iPhone/iPad today and listen immediately after your purchase- just search the App Store for Trinity Affirmations.
Download this album to find peace in solitude and to re-discover your dreams and potentials – give yourself permission to choose the company and make each moment, spent alone or with others, count!
Present Tense
I am comfortable with myself
I enjoy being on my own
I love who I am
I am in touch with my true self
I enjoy the silence of my own mind
I am creative and clever when on my own
I am at peace when I'm alone
Being by myself opens me up to new ideas
I enjoy being immersed in my own thoughts
Being alone is rewarding for me
Future Tense
I will explore who I really am
I will stop being afraid of being alone
I will stop needing a constant social current to pull me
I will understand that being alone isn't the same as being lonely
I will learn new things about myself
I will appreciate myself for all that I am
I will take the time to understand myself
I am beginning to enjoy my own company
I will be encouraged by my inner strength
I will listen to my intuition
Natural Tense
I am naturally relaxed on my own
I always give myself the time and attention I deserve
I understand who I am through my own eyes
I have found myself through being alone
I am attuned to all of my personal needs and desires
I have learned to love who I am through introversion
I am discovering new things about myself every day
I see myself for the person I really am
I look forward to spending time alone
Only I can unlock my true happiness