Positive Self Talk Affirmations
Use this powerful affirmations audio to build a positive self-image and allow yourself to experience all the beauty of life and relationships without holding back.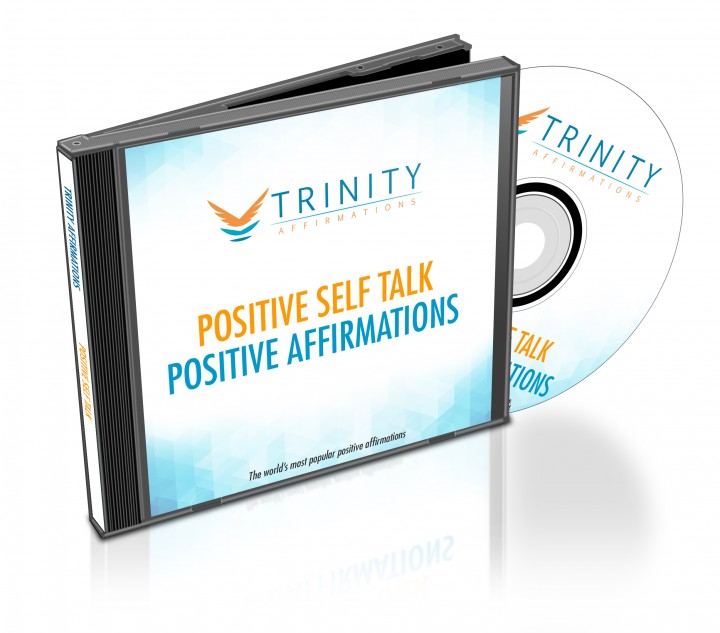 Are you constantly preaching to yourself?
Do you keep finding excuses for not doing something?
Are you tired of dreading being embarrassed?
Are you always seeking approval that you've done the job well?
Would you like to become your own life coach and knock your self-criticism off and gain the mindset that will push you to finally achieving your life goals?
How many times have you found yourself thinking that nothing goes right or asking yourself why bother to try, when you won't make it anyway? How many times have you felt that you're not good enough to get something you truly wanted and gave up on your dreams, without even trying to pursue them?
Do you want to continue to live your life like that?
From the moment we were born, our subconscious has absorbed every success or failure we experienced and created a lasting image about ourselves in our minds. People who experienced punishment, lack of support or constant criticism, get used to repeating these things to themselves and they become a self-fulfilling prophecy: you say to yourself that you can't do something, you believe it and as a result, you really can't do it.
The only way to break this vicious circle is to change your self-talk – to make it encouraging, positive, confident, reassuring and to allow yourself to believe it, so that you can adopt an entirely new mindset that will support you in life instead of preventing you from living it.
To help you with this, we have created this affirmations album which contains positive statements that will help you start positive self-talking. Instead of fearing to take responsibility and do what you want, these statements will allow you to keep going, to make it through and succeed in life. It will help you build a positive self-image and feel good about yourself.
What to Expect
This album will help you to:
Stop focusing on the bad things about yourself. Your negative self-talk makes you see only the things you didn't do well, things you're not good at, but after listening to these affirmations you will focus on your willingness to try again and again until you succeed. You will stop putting yourself down and you will get rid of your internal negativity.
Improve your self-image. Your self-esteem will grow because positive self-talk will ensure your independence. You will become a strong, optimistic individual and you will be able to make everything you want happen.
Become your own life coach. You will adopt ways of conquering your personal doubts and overcome your personal challenges. You will constantly remind yourself of the good things in your life and you will be driven to make it even better – to finally create the life you've dreamt of for so long.
Download our free app for iPhone/iPad today and listen immediately after your purchase- just search the App Store for Trinity Affirmations.
Stop bullying yourself - download this album now and re-program your mind to let only positive self talk guide you through your life!
Present Tense
I encourage myself
I am fully confident in myself
I see only the good things in myself
I destroy negative self talk
I am immune to negative thinking
I utilize positive self talk to my advantage
I talk to my mind as needed
I am a strong individual
Positive self talk ensures my independence
I use positive self talk regularly
Future Tense
I will get rid of internal negativeness
I will tell myself only positive things
I will stop seeing the bad things in me
I will repeat positive affirmations on a regular basis
I will focus on the positive moments of my life
I will stop comparing myself to others
I will stop putting myself down
My self-image will improve with positive self talk
I am becoming more upbeat
I will stop saying "I can't"
Natural Tense
I naturally talk myself up
I was born a positive person
My awareness of negative talk helps me to eliminate it
I see myself for what I truly am
I constantly remind myself of the good things in my life
I concentrate on my positive attributes
I am naturally my own life coach
I avoid personal doubts
I naturally overcome personal challenges
I know that I am a beautiful person