Confidence Affirmations
Improve your self-confidence and improve the state of your social, personal and professional relationships and the way others perceive you with the help from this unique affirmations album.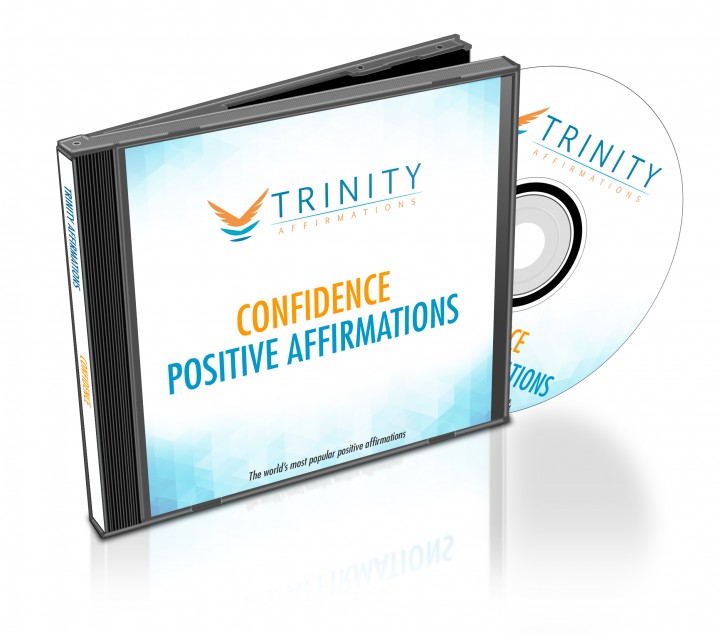 Do you lack faith in your abilities?
Are you often afraid to do something you've never done before?
Do you get nervous around new people?
Do you want to become a confident person, someone who knows their worth and isn't afraid to show it?
You know how some people get noticed the moment they enter a room. Just by looking at them you know that they're successful at business, that their social life is great and that they're a magnet for the opposite sex!
Although your impression of them may be wrong, it's just how you see them. Naturally, most of us would want to make that same impression because this attitude really makes those people successful: they got the basic thing, confidence mindset, right and everything else is just a natural result of that mindset. People perceive them as successful so they want to be around them and to include them in their plans and lives.
Confidence mindset is something that can be acquired so that you too can benefit from it! Through repetition of positive statements targeting the areas responsible for building self-confidence, your mind will get accustomed to them and accept them as something that is true for you, something that's a part of you.
That's why we created this album, to help you build and strengthen these areas and to support your own efforts on working on your self-confidence.
What to Expect
These affirmations will help you by:
Affirming that you're a confident, strong and powerful person who boldly goes after what they want. At first it may seem silly, but even after the first session you will notice that you feel different, that you want to be that person. With regular use your mind will work its way to really turning you into that person by developing thought patterns that will serve this purpose the best.
Making you more bold and ready to go after what you want. You will notice that you're ready to take control, to lead conversations, to act when you feel like it. Any limiting thoughts will gradually become less and less powerful and eventually there will be nothing holding you back from doing what you want.
Changing the way others perceive you. People will notice a change in you and their perception will make them look for your company and offer you business opportunities that otherwise they'd offer to someone else. This reaction of others will further motivate you and build your self-confidence even more, establishing you as an authority – and not to mention what this will do for your romantic life!
Download our free app for iPhone/iPad today and listen immediately after your purchase- just search the App Store for Trinity Affirmations.
Download this album now to improve your self-confidence and get what you've always wanted out of life – more friends, better pay and more choices when it comes to romance!
Present Tense
I am confident
I am strong and powerful
I boldly go after what I want in life
I am outgoing and confident in social situations
I believe in myself
I always stand up for myself and my beliefs
I confidently meet any challenge
I confidently speak my mind without hesitation
Others look up to me as a leader because of my confidence
I always express my thoughts and opinions with confidence
Future Tense
I will become confident
My confidence is increasing
I will always believe in myself and my ability to succeed
Every day I become more confident, powerful and assertive
I am becoming more sure of myself with each passing day
I am finding it easier to have confidence in myself
I am starting to confidently assert my thoughts and opinions
I will always meet a difficult challenge with confident action
I am transforming into someone who always stands up for what they believe in
Others are starting to notice my self confidence
Natural Tense
Confidence comes naturally to me
I am naturally confident
I have unbreakable confidence within myself
My confidence commands respect and attention
I enjoy being confident and outgoing in social situations
I impress others with my confident assertiveness
Confidence empowers me to take action and live life to the fullest
When I see something I want, I just go for it without hesitation
Developing confidence will improve my life
Feeling confident, assured and strong is a normal part of my every day life