Voice Projection Affirmations
Develop a confident, strong and dominant voice and make people listen to what you have to say with the help of this unique affirmations mp3.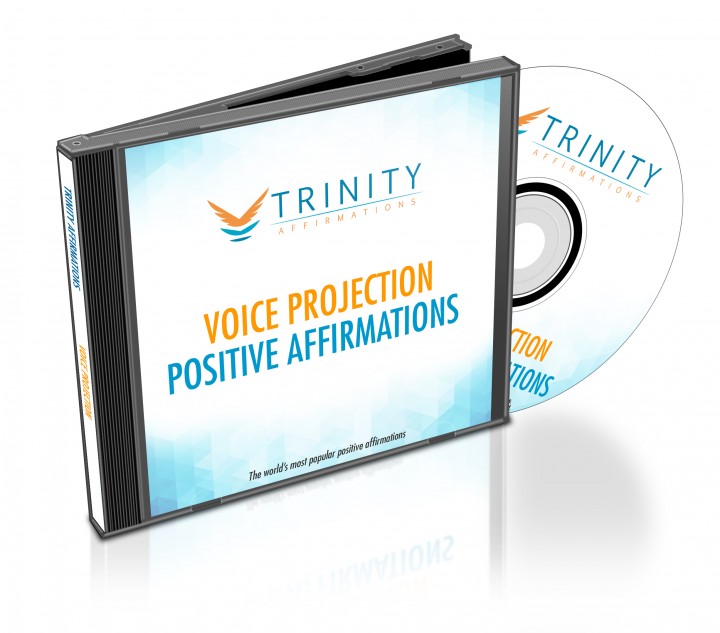 Do you find it difficult to speak up or to express ideas so that they really get heard?
Are you unhappy with how your voice sounds?
Do you work in a theater, school or are you an aspiring corporate person? Does your job require a strong voice?
Do you want to have a kind of voice that simply demands attention? Do you want to make sure that your message is heard?
When you're about to present something, you want your voice to be strong and convincing in order to leave a compelling impression. If your voice is weak, thin or stifled, then you probably won't produce the desired result as you won't be able to draw your listeners' full attention.
Voice projection is a skill and it has to be practiced, but a big part of it is the state of mind: it requires a great deal of confidence and self-control to vary the intonation, clearly enunciate the words and to control the speed at which you're speaking and this album can help you to make sure that you're on top of it all!
Affirmations are simply a tool that will help you to take control over your voice. They work to form a new thought pattern within your subconscious and to make it stronger, so that eventually you're able to naturally use your voice the way you want, with no extra effort.
What to Expect
These affirmations work to make you:
More aware of your voice and the way you're using it. You will 'learn' to adjust your voice as you go, to pay attention to the way you say the words and to correct your posture and it will soon become a habit and something that you do without much thinking. Your mind will simply be more aware of the importance of properly projecting your voice and it will do the necessary adjustments by itself.
More confident and inwardly strong. You will develop a positive image about your ability to draw the attention of your audience and the importance of what you have to say.
Communicate powerfully and effectively in different situations. You will find yourself controlling your voice more and more in everyday situations – it will become something that you just naturally do!
You will be able to better present yourself to the public and to embed in your speech, this nuance that will make people want to listen to what you have to say.
Download our free app for iPhone/iPad today and listen immediately after your purchase- just search the App Store for Trinity Affirmations.
Download this album to learn to project your voice so that every word you say leaves an impact and make sure that your message is actually heard!
Present Tense
I speak confidently
I project my voice
My voice is powerful and assertive
I am aware of my voice
I am focused on developing a great voice
My vocal projection is strong
I command respect with my voice
I project my voice confidently
I am relaxed yet confident when speaking
Others look up to me as a powerful speaker
Future Tense
I will improve my voice projection
I will develop a strong voice
I will speak confidently
I am developing a strong voice
Others are beginning to notice my powerful voice
My voice projection is becoming stronger
I am transforming into someone who speaks with power and confidence
My voice is growing more and more powerful
I will always speak with authority
I am finding it easier to speak confidently
Natural Tense
I naturally project my voice
Confident speaking comes naturally to me
Speaking confidently is the most natural thing in the world
Voice projection is easy
I have a powerful voice
I have the kind of voice that commands respect and attention
I naturally exude confidence when I speak
People always listen to me when I talk
I find it easy to project my voice
I can speak strongly and dominantly when needed