Inner Peace Affirmations
Achieve inner peace and become much more comfortable with yourself with the help of this unique affirmations mp3.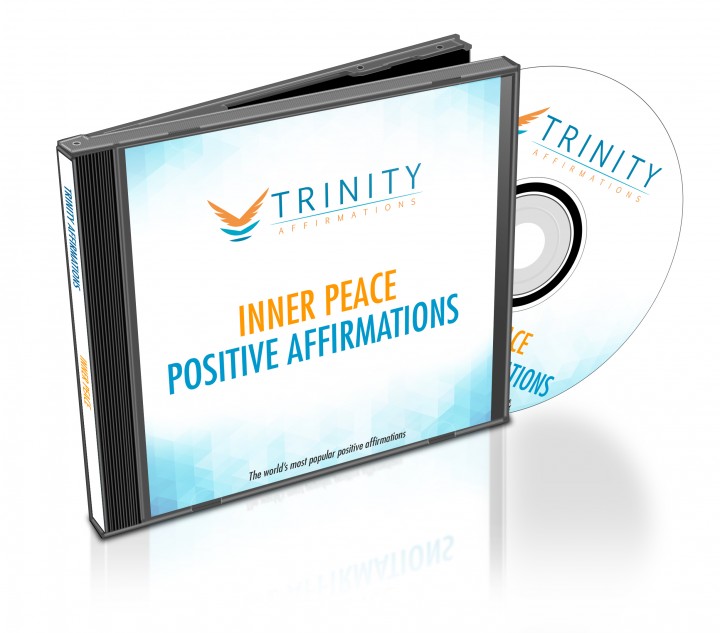 Are you under a lot of stress?
Have you lost the sense of direction in life?
Do you have to juggle a bunch of thoughts, tasks and people every day, so much so that you have forgotten what you want and where you want to get?
Do you want to find peace and tranquility within you and to gain back your belief in yourself?
Too much stress and buzz hurt our relationships and immune system and drain the energy we could use to do something constructive with our lives. People around us can often contribute to that confusion, making us feel insecure and worried most of the time. Often it's too much for one person to handle.
The only lasting solution to this is to reach deep down and to find inner peace, to connect with ourselves and to rely on our inner wisdom to guide us through life. There's nothing more powerful than knowing that all solutions are within us and that we can turn to our core self for advice and guidance whenever we need.
In order to reach this core you have to clear the clutter and chatter in your mind and 'teach' it to trust itself and this album with affirmations was designed to help you to do exactly that. Powerful calming statements will stimulate your subconscious mind to develop the processes that will make you listen to yourself more and gently remove the clutter of disruptive thoughts that prevent you from making this connection.
What to Expect
The album was designed to help you to:
Reaffirm your ability to connect with yourself at the deepest level. Something you consciously probably don't know how to do, but your subconscious does and it just needs to be 'reminded' that it's something it should focus on. You will be able to recognize your internal guidance and to turn to it at will.
Feel the stillness and calm that reside within and carry this peaceful presence throughout your everyday life. You will develop trust in your inner wisdom and you'll feel the comfort from knowing that you can always rely on yourself, no matter what happens.
Be more confident and comfortable with yourself. Affirmations will strengthen your belief in yourself and your confidence to the point that you don't care much what others think, you can say and do whatever you feel like and you are totally at ease with yourself.
With time, you will find yourself reaching this state of tranquility and peace more often and you'll be able to do it at will.
Download our free app for iPhone/iPad today and listen immediately after your purchase- just search the App Store for Trinity Affirmations.
This album can bring back a smile to your face and peace to your thoughts. Download it now and start living a stable lifestyle, free from worries, stress and dissatisfaction!
Present Tense
I have inner peace
I am stress free
I am comfortable with myself
I am a confident person
I set limits for myself
I keep my worries under control
I believe in myself
I can do anything I want to
I accept myself for who I am
I see the world for what it is
Future Tense
I will stop worrying about everything
I will live a healthy lifestyle
I will stop thinking about past events
I will forgive myself and others
I am becoming more at ease with myself
I will be more honest with myself
I will do what I love to do
I will take things on with a gentle approach
I will stop feeling the need to control everything
I will let life play out on its own
Natural Tense
I am naturally comfortable with myself
I simply love who I am
I know I am a beautiful person
Others see me as a person who is relaxed and confident
I am naturally engaged in the moment
Relaxing comes naturally to me
I see the world in simple measures
I know I can be whoever I want to be
I live life to the fullest
I am a naturally peaceful person