Stop Feeling Insecure Affirmations
Overcome insecurity, reduce anxiety and become a kind of person who easily enters new relationships and acquires new skills with the help from this powerful affirmations mp3!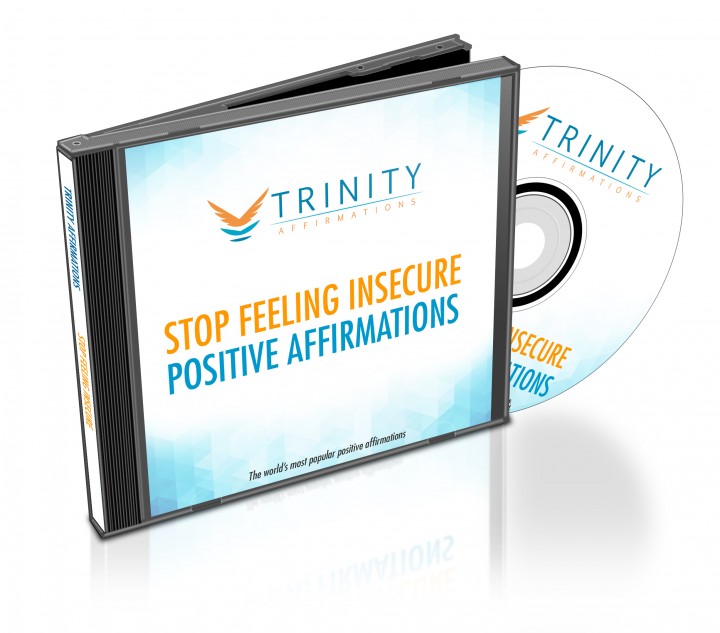 Do you often find yourself hesitating to try new things, things that you'd really want to do?
Are you constantly afraid that your partner could leave you, that you might lose your job, that something unexpected might happen and ruin something important in your life?
Do you think you're insecure?
Do you want to put things into perspective, to stop being afraid and insecure and to overcome the biggest obstacle that's preventing you from living your life to the fullest?
Imagine what it would be like never to doubt yourself, if you had complete confidence in your ability to make people like you, if you were sure of your choices and free to explore new places and new relationships with no second guessing!
Insecurity prevents you from doing the things you want to do – it makes you feel inadequate and inferior and causes anxiety that makes you miss some opportunities that you've been longing for.
It's not something you can just snap out of – it's been building inside you for a while, probably caused by some previous negative experiences in life. Fortunately, you can use the same processes that caused your insecurity to overcome it: if the repetition of bad thoughts has caused it, then the repetition of good, positive ones can turn it around.
This album with affirmations was designed to help you with exactly that – turning around your thought processes and building within you the mindset of someone who is confident and who isn't afraid to take risks that might bring about a better future.
What to Expect
These affirmations will:
Help you put things into perspective and be more objective. You will stop exaggerating things and blowing them out of proportion. You will understand that if someone else managed to do something, then so can you and you will lose every reason to be afraid to take risks.
Make you more confident and love yourself more. You will gradually learn to accept yourself as a unique human being who brings something special to their environment and once you build a positive self-image, then overcoming all major causes of insecurity will happen by default!
Motivate you to stick with your decision to change your perception of the world and you in it. This change will require time and effort on your part and affirmations will help you to stay motivated and alert to acknowledge the positive changes you will soon start noticing, which will then motivate you further until you finally become a naturally confident person who dares and does without hesitation.
Download our free app for iPhone/iPad today and listen immediately after your purchase- just search the App Store for Trinity Affirmations.
This is truly a life-changing album which can help you overcome fears that have been holding you back for far too long. Download it now and open the doors to an entirely new life!
Present Tense
I am confident with myself
I am unique
I am special
I bring something different to my environment
I am a great person
I am a strong-minded individual
My opinions are important
I see the world for what it is
I am as important as anyone else
I am original
Future Tense
I will stop caring what others think of me
I will focus on myself
I will concentrate on improving myself
I am becoming more independent
I will see myself more accurately
I will be more confident with what I do and say
I will stop feeling like I need to impress people
I will stop being afraid to be myself
I will be more daring
I will stop being insecure
Natural Tense
I always do the things I love
I believe in myself
I simply love who I am
I am always honest with myself
I am talented at many things
I realize that I am equal to my peers
I am naturally immune from jealousy
I am naturally good enough for anyone
People care about what I have to say
I am always important to others