Overcome Fear of Rejection Affirmations
Overcome fear of rejection and broaden your options in personal and professional life, using this transformational affirmations audio album.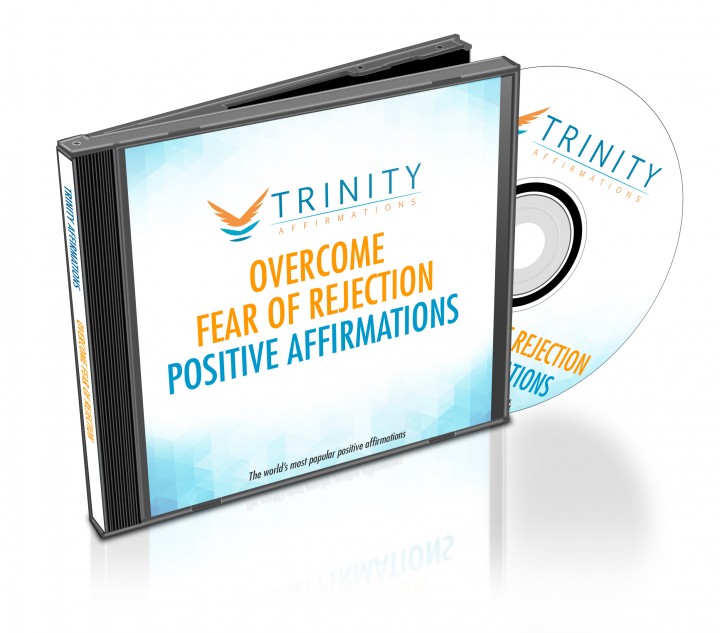 Do you often fear how someone will react to your approach, your idea or simply your presence?
How many chances for personal happiness or professional success have you missed or blown up because you haven't even tried?
Do you want to be able to move past fear of rejection and to take action towards your goals?
Nobody enjoys the feeling of being rejected. It certainly isn't pleasant, but most people can take action despite this fear, they just don't allow it to stop them and they always hope for the best.
In others, this fear is so petrifying that they can't even try: they anticipate the worst outcome and they choose not to subject themselves to this unpleasant feeling.
If you are one of them, you probably have a list of things you regret you haven't done, situations when there was absolutely no reason to expect that you'll be rejected, but you didn't act nevertheless. Or situations when you were looking for "evidence" that you're about to be rejected, so you caused a jealous scene to your partner or didn't go to a job interview...
If you think you've had enough of this and you're ready to stop fearing rejection – good news: this is something you can change! It can't happen overnight, but if you're persistent enough you can become someone who doesn't anticipate rejection and who doesn't get intimidated by fear itself and this album can be of great help!
Affirmations act as a support to your conscious decision to change this destructive behavior, by influencing and changing the thought patterns which create this fear.
As you listen to them regularly, they will reinforce your positive self-beliefs and motivate you to step out of your comfort zone and face this fear, until it loses its power over you and until you become someone who naturally acts upon their dreams and goals.
What to Expect
The album was designed to help you to:
Think more rationally when faced with a challenging or intimidating situation. In these kind of situations, your first impulse is to assume the worst and to take a protective action. Affirmations will help you to stop and reassess the situation, to be as objective as possible and to think before you act.
Focus on the benefits of achieving your goal. When you switch the focus and when all the good things that might come out of your positive action are clear and strongly present in your mind, the fear becomes a lot less powerful and important.
Act despite the fear of being rejected. Most people have this fear, but they have learned to act despite it – with time, so will you and it will get a lot easier.
Download our free app for iPhone/iPad today and listen immediately after your purchase- just search the App Store for Trinity Affirmations.
Take the first step to living your life to the fullest – download this album now and become a socially confident person who isn't afraid to take risks and who takes action to reach their goal!
Present Tense
I am free from fear of rejection
I am socially confident
I take risks even when I feel fear
I remain relaxed even though I might be rejected
I always stay positive in intimidating social situations
I am confident in new situations
I am good at talking to new people
I always take the risk of going after something I want
I accept rejection with a positive attitude
I think positively about myself no matter how others may feel
Future Tense
I will overcome my fear of rejection
Every day I become more confident and outgoing
Taking social risks is becoming easier
I am finding myself more relaxed in social situations
Introducing myself to new people is becoming easier
I will stay positive even if I am rejected
I am becoming naturally confident and outgoing
I am beginning to enjoy the excitement of meeting new people
I am starting to let my guard down and take chances
Each day I become more confident in the face of uncertainty
Natural Tense
I am naturally carefree
Confidence comes naturally to me
I accept myself no matter what happens
I know that rejection is a natural part of life
I know I will succeed eventually
I speak my mind without fear of rejection
Feeling confident is the most natural thing in the world
Others are attracted to my positive and inviting energy
When new opportunities come my way I take action
People see me as someone who isn't afraid to take risks