Stop Using Bad Language Affirmations
Use this unique album with affirmations to break the habit of using bad language and allow yourself to be taken seriously by the people who matter to you.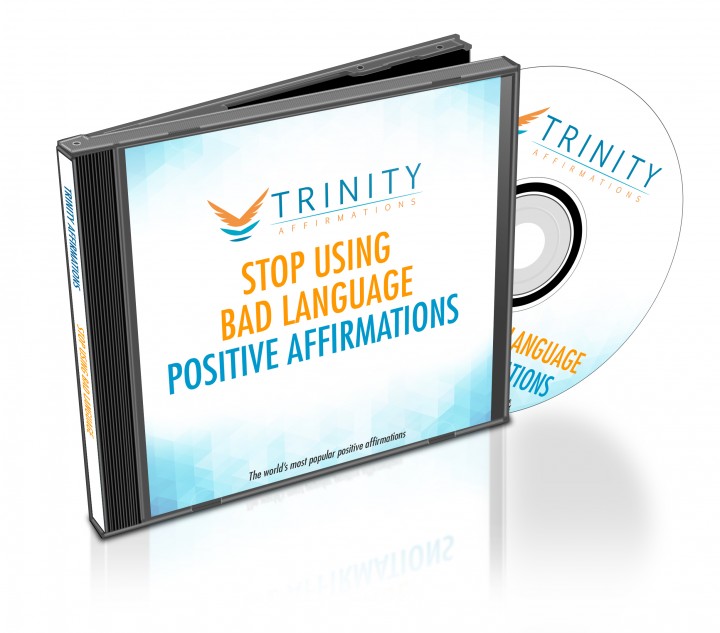 Do you swear a lot?
Do curses and bad language just slip off your tongue even when it's least appropriate?
Do you want to gain control over what you're saying and to be seen by others as someone who is worthy of their respect and attention?
Everyone curses now and then – for some people it's the perfect expression of their feelings, for others it's a habit, for some it's both. It's no big deal if you occasionally curse, but if you can't control it, you may find yourself in some very unpleasant situations.
That's probably the reason you have reached for help and why you're here – and it's a good decision. Using bad language is a habit that can be broken if you're willing to work on it and this album with affirmations is a great tool to support your decision.
If you really want to stop cursing and swearing it will require a great deal of self-discipline and self-control, but only at the beginning: if you stick to it, it will become easier with time and affirmations can help you to cut that time in half. They will make your mind more focused on your desire to stop until not using – or controlling – bad language becomes something you just naturally do.
What to Expect
This album is designed to help you with:
Becoming aware of when you're about to curse. Right now it's something you do automatically, something that seems involuntary, but it's just that your mind doesn't pay much attention to it. Affirmations will make it more present in your mind so that you can spot the moment when you're about to curse and stop yourself.
Express yourself better. Curses are now your usual way of expressing how you feel without using many words. When you start paying more attention to it and willingly start looking for ways to avoid a curse, you will notice that you're becoming more and more able to express your thoughts and feelings with clarity and intelligence – which will also change the way others perceive you!
Becoming less stressed. You will no longer worry about the words that may come out of your mouth because you'll be in control of them. This will allow you to pay attention to other things in a conversation and make each one much more enjoyable!
Download our free app for iPhone/iPad today and listen immediately after your purchase- just search the App Store for Trinity Affirmations.
Download this simple but powerful album and gain back control of your language – and show others that you're worthy of their respect!
Present Tense
I speak intelligently
I am always learning new words
I am able to express myself completely, without the need for bad language
I always use respectful language
I have a large vocabulary to express myself with
I am in full control of the words I use
I can express strong feelings and emotions without swearing
I am polite and courteous
I always show respect to others
I am impeccable with my words
Future Tense
I will always choose good language over bad
I will improve my manners
Changing the way I speak is positively impacting myself and others
Every day it feels easier to speak without the use of bad language
My vocabulary is steadily improving
The way I express myself is becoming more respectable
Each day I am able to express myself with more intelligence
I am changing the way I speak
I will choose my words carefully
I am turning into someone who is naturally courteous and polite
Natural Tense
Improving my vocabulary is important to me
I find it easy to use proper language
I enjoy speaking politely to others
I enjoy learning new words
The way I speak is a reflection of my state of mind
Speaking intelligently comes naturally to me
I find it easy to express myself using respectful words
People see me as someone who has good manners
Speaking intelligently makes others listen to me
It is important to me that others see me as intelligent and worthy of attention