Release Your Inhibitions Affirmations
Release your inhibitions and learn to let go of yourself once in a while with the help from this unique affirmations audio.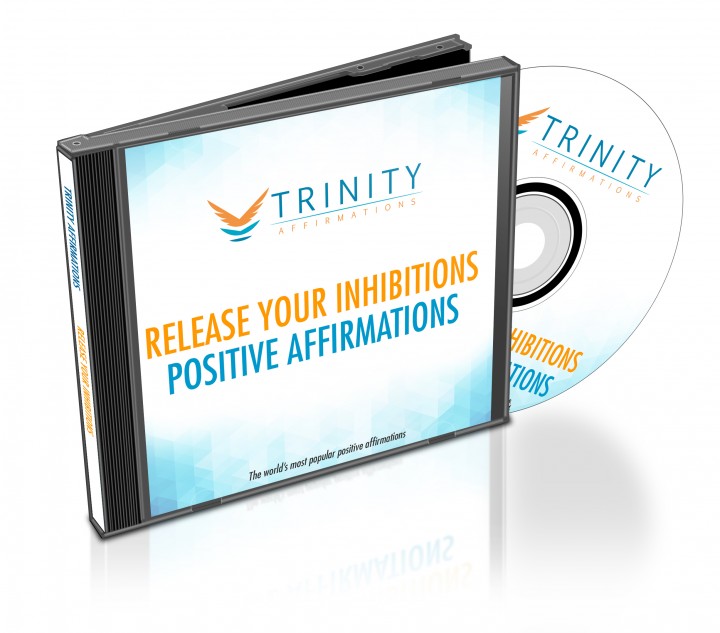 Do you sometimes feel that you're locking yourself up, unable to say or do the things you wish you could?
Do your personal or professional relationships suffer from it?
Would you like to stop putting a 'lock' on your words and emotions and to be free to express yourself when you want, the way you want?
Inhibitions usually come from some sort of fear you've been holding inside - fear of failure, fear of being rejected, fear of being socially misunderstood… with time, these fears have grown so big that they prevent you from letting go and enjoying any big or small pleasure of life – from dancing when you feel the urge to simply enjoying sex.
Letting go is something that comes naturally to many people because they don't have the mental mechanisms that prevent them from doing so. It's also something you too can learn to do if you change the set of beliefs that's making you hold on to your inhibitions.
It takes time and effort, but when you are aware of the benefits of living your life freely, you know it's worth it!
This album with affirmations is designed to help you on this path. Affirmations are simply a support to your conscious decision to release your inhibitions: with constant use your mind gets used to the idea that you're daring and able to go with the flow and eventually accepts it as a part of your natural thought patterns.
What to Expect
This album will help you to:
Stop caring what others think about you. Affirmations will help you to get in touch with yourself and to discover what it is that you want. When you know yourself well, you will lose every reason to give much attention to what others think and say about you, because you will know exactly who you are.
Be calm and relaxed in social situations. You will switch your focus from imagining how others could judge your behavior and fearing that you might embarrass yourself, to relaxing and enjoying yourself. You will be more confident and your relaxed behavior will actually start attracting more people to you!
Focus your mind on the benefits of letting go. You will be able to jump over all thoughts that hold you back and make you question your desire to go with the flow – there will be nothing inside you preventing you from living your life to the fullest.
Download our free app for iPhone/iPad today and listen immediately after your purchase- just search the App Store for Trinity Affirmations.
Download this album today and let go of your inhibitions to start enjoying the world you've been depriving yourself of for too long!
Present Tense
I do my own thing
I am easygoing
I go with the flow
I always speak my mind
I am daring
I do what I want
I am confident in my own judgement
I live life to the fullest
I am fearless
I am carefree
Future Tense
I will stop holding myself back
I will take advantage of new opportunities
I will put myself out there
I will stop worrying about others judging me
I will live my own life
I will take advantage of every moment
I am becoming less timid
I will look at the world with an open mind
I will stop restraining myself from being who I want to be
I am becoming more courageous
Natural Tense
I naturally do what I want to do
I always let myself go
I trust my own common sense
I am free-spirited
I am simply comfortable in my own skin
I am assured in myself
I am used to reaching out of my comfort zone
I naturally dare to be different
I am naturally comfortable with trying new things
Ignoring insecurities comes naturally to me