Self Esteem Affirmations
Give yourself a new chance in life by developing self-esteem and by completely accepting yourself with the help of this transformational affirmations audio.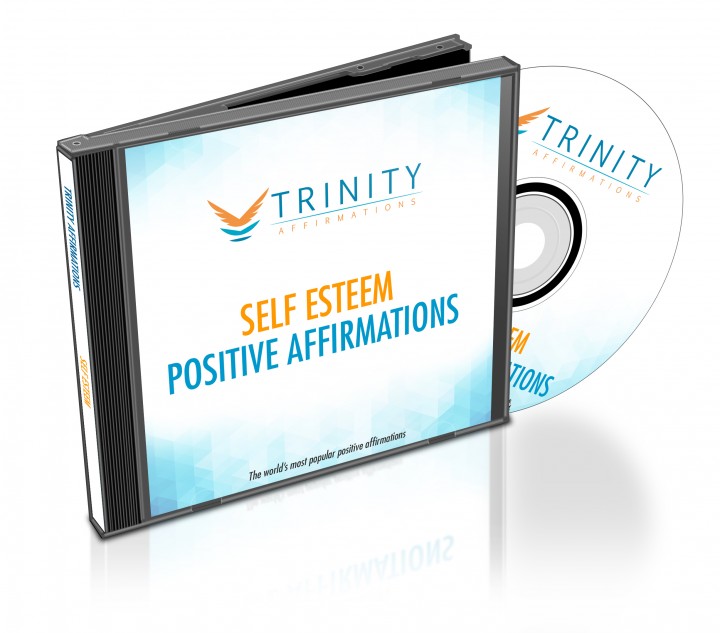 Do you have a series of broken or dysfunctional relationships behind you?
Do you feel lonely or isolated? Do rejections hurt you more than they should?
Do you expect things to go wrong for you?
Do you want to stop undervaluing yourself and to use this chance to make a real difference in your life?
If you have answered with 'yes' to any of the questions above, then you suffer from low self-esteem. It may take different forms, but none of them are good for you: people with low self-esteem usually blame themselves for things that aren't their fault, underestimate their own qualities and expect that nothing will ever turn out to be good for them.
The reason why you feel this way lays in your perception of yourself: the thought patterns that you have developed are all working to underestimate your worth in any field, so it's easy for you to engage in self-sabotaging behaviors and dive into negative and destructive emotions that 'prove your point'.
Fortunately, this process can be reversed and you can actually train your mind to adopt new thought patterns, those that will benefit you a lot more than your current ones!
This album will support you every step of the way: it contains powerful affirmations that target the areas of your mind that control your vision of yourself and are able to change that vision for the better. At first you may discover that your mind is resisting these statements, but then it will get accustomed to them and gradually start accepting them as something that might be true for you, until it eventually really becomes a part of who you are.
What to Expect
Our affirmations are designed to help you with:
Building a more positive self-image. You will notice that your opinion of yourself isn't as low as it used to be, that you're feeling capable of doing the things you felt incapable of doing. You will feel better about yourself and about your chances to succeed in the world.
Putting things into perspective and being more realistic in your vision of the world and your place in it. Your mind will 'learn' to stop undervaluing your worth and you will understand that you were going to an extreme. Affirmations will help you to see yourself more realistically, to acknowledge your abilities and to use them as a starting point for building your self-confidence.
Becoming the most important person in your life. You will stop caring what others think and seeking their approval because you will simply become comfortable just being yourself and you'll realize that yours is the only opinion that matters!
This album can be a life changer to you! With better self-image and self-esteem you will finally dare to do the things you haven't been able to do before, fearing that you'd fail or just because you felt that you didn't deserve them. Now, free of these fears, nothing will be able to stop you from pursuing your goals.
Download our free app for iPhone/iPad today and listen immediately after your purchase- just search the App Store for Trinity Affirmations.
Download this album now and allow yourself to feel deserving of everything good life has to offer – and then confidently go after it!
Present Tense
I have high self esteem
I love and respect myself
I am a great person
I respect myself deeply
My thoughts and opinions are valuable
I am confident that I can achieve anything
I have something special to offer the world
Others like and respect me
I am a wonderful human being
I feel great about myself and my life
Future Tense
I will succeed
I will always love and respect myself
My self esteem is growing
Each day I believe in myself more and more
My self image is starting to improve
I will always think positively about myself
I will achieve whatever I put my mind to
I am starting to feel more confident in myself
My confidence, self esteem and self belief are increasing with each day
I am transforming into someone who is happy and positive
Natural Tense
I am worthy of having high self esteem
I believe in myself
I deserve to feel good about myself
I know I can achieve anything
Having respect for myself helps others to like and respect me
Feeling good about myself is normal for me
Improving my self esteem is very important
Being confident in myself comes naturally to me
Liking and respecting myself is easy
Speaking my mind with confidence is something I just naturally do