Overcome Shyness Affirmations
Overcome shyness and become someone who is naturally comfortable around others with the help of this unique affirmations audio.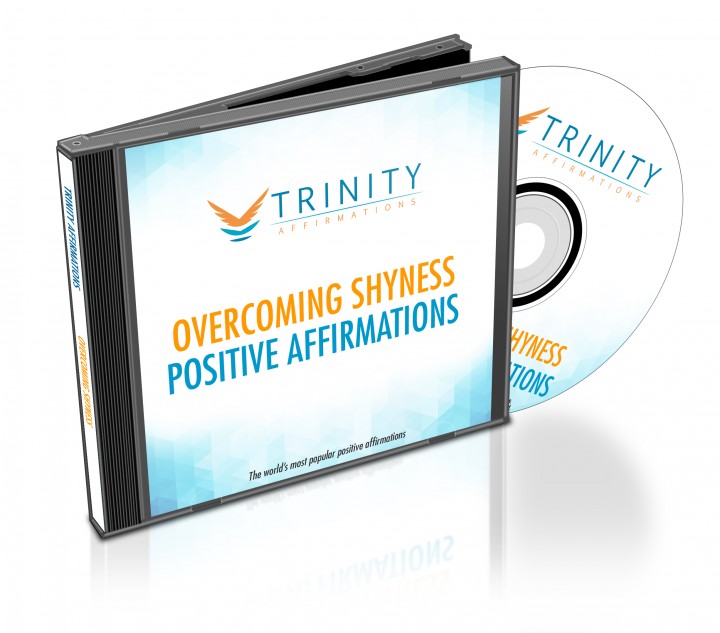 Do you often find yourself feeling left out of conversations or having fun with people around you, who have no problem enjoying themselves?
Is your shyness preventing you from befriending someone or being a part of some group of people? Do you think it's holding you back in life?
Do you want to overcome the anxiety you feel when people's attention turns to you and to be comfortable when meeting new people and voicing your ideas?
Some people are naturally talkative and relaxed around others, no matter whether they know them or not. They don't worry when they get invited to a party, they make friends easily and they have no problem meeting and connecting with the opposite sex.
The difference between these people and you, is in the way they perceive social situations. While they think it's a normal part of their lives, you find them challenging, uncomfortable and perhaps even dangerous.
In order to change that and to overcome your shyness you have to acquire the mindset of those people who are comfortable around others and this album with affirmations was created to help you with that! Affirmations are a simple tool, but they have the power to transform your current mindset by changing the thought patterns that are causing your shyness, so that the change comes from within and becomes a natural part of who you are.
What to Expect
This album will help you to:
Switch your focus from your shyness and feeling of discomfort to the other participants. When around others, you will stop paying so much attention to yourself and how you feel and think more about the conversation you're in and people you're with. You will notice that you're able to come up with things to talk about and that people are reacting to you more positively.
Become more outgoing and talkative. As this new attitude starts building within you, you will become more extroverted and assertive, even when meeting new people or in situations when you know nobody in the room!
Be calmer and more relaxed around people. The affirmations also work to make you more self-confident. You will stop worrying about what others think of you - you will even surprise yourself with how spontaneous you are.
Download our free app for iPhone/iPad today and listen immediately after your purchase- just search the App Store for Trinity Affirmations.
Download this album and start enjoying socializing – get rid of your natural shyness and open the doors to an entirely new life!
Present Tense
I am outgoing
I am overcoming shyness
I am relaxed, easygoing and social
I am confident when meeting new people
I take the lead in large groups
I speak my mind with confidence
I always share my thoughts and feelings
I am confident and relaxed when talking to the opposite sex
I am comfortable socializing with strangers
I am confident, positive and friendly
Future Tense
I will overcome my shyness
I will make positive connections with others
I am turning into someone who just loves to socialize and meet new people
I am becoming more extroverted every day
Talking to strangers is becoming easier and easier
Speaking up for myself is beginning to feel more natural
I will have a full and exciting social life
I am finding it easier to be relaxed around the opposite sex
I will confidently speak my mind
Being outgoing and social is the most natural thing in the world
Natural Tense
Being outgoing is normal
Being confident is my natural right
I am naturally social, friendly and warm
I enjoy meeting new people
Others love my outgoing personality
I give off positive energy to others
It is normal for me to be completely relaxed and confident in social situations
Socializing and meeting new people makes me happy
Speaking confidently to the opposite sex is something I just do naturally
Sharing my thoughts and feelings is easy for me