Become More Outgoing Affirmations
Build your confidence and become socially proactive using this transformational affirmations audio.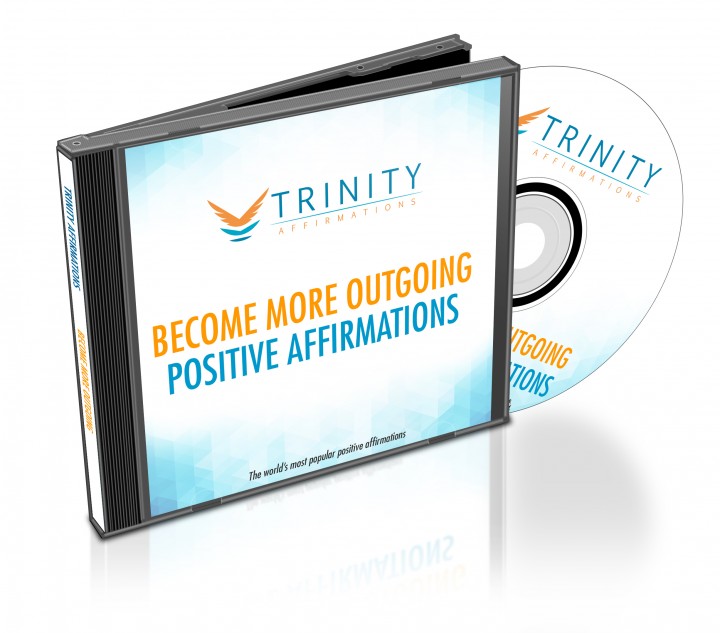 Do you feel shy in unfamiliar situations?
Are you sometimes angry at yourself because you can't overcome the blockages that prevent you from befriending someone or making a proactive move that would help you to advance in your career?
Do you want to overcome your shyness and to confidently approach making new friends and socializing in any situation?
Shyness, introversion and all the other labels are in most cases only the result of too many "unknowns" that dealing with other people brings. There's no manual, no one universal formula we can use when we approach others, so even though you have all the general knowledge you keep feeling that you're just not ready for it.
Keeping it to yourself is an impulse you have developed over the years, but the only way to change something is to risk and to start pushing your boundaries. You need to change this impulse – this first reaction of your mind (and your body – your body language probably also keeps saying "heck not me, I'm not ready yet!") and this album can help you to do it more easily and in the most natural way.
Affirmations work in two ways: the immediate effect is that you will feel empowered to make a step forward, beyond your fear of the "unknown" related to making the first move and being more open socially. With regular use they can create a lasting effect on your thinking and behavioral patterns, so that eventually it won't even feel like you're pushing your boundaries – because the boundaries will erase and being outgoing will become a part of your personality.
What to Expect
This album will work to make you:
More confident in social situations and increase your general level of confidence. You will notice that you're feeling much more comfortable in your skin and that you are no longer afraid that you might do something socially awkward. You will be more relaxed in social situations and able to allow yourself to just be you!
More extroverted and positive about others. Affirmations will help you to stop expecting that people will react negatively to you, so you will be able to focus more on others instead of constantly holding back and second guessing your behavior. You will be able to approach others without fear that they'd reject you, with deep understanding that they're not the enemy, but just people like you who also just want to make friends and have fun with others.
More relaxed even in unfamiliar situations. As you release your tendency to expect the worst, you will start viewing all social situations as the opportunities to experience new things, which will completely change your attitude towards socializing and energize you to take action. You will discover how fulfilling and relaxing it is to be socially proactive and you will very soon start enjoying it.
Download our free app for iPhone/iPad today and listen immediately after your purchase- just search the App Store for Trinity Affirmations.
When you open yourself up to the world, the world begins to open itself to you! Download this album and experience it firsthand!
Present Tense
I am able to go anywhere I want
I can attend events without my friends
I am confident even when I do not know anybody
I can overcome shyness
I am going to make more friends
I feel comfortable speaking to people I don't know
I can remain relaxed in unfamiliar locations
My social life is very important
I am the centre of attention at parties
I feel good when I try something new
Future Tense
I will be more spontaneous
I will be able to go out whenever I like
I will improve my social life
I will say yes more often
I will make more effort to go out
I find that I am more adventurous every day
I am becoming naturally outgoing
I am transforming into an extrovert
I will become more outgoing
I will be more comfortable in any situation that comes my way
Natural Tense
I enjoy myself when I try new things
My social life is extremely important to me
Being more outgoing allows me to have more fun
Meeting new people is easy
I like being spontaneous
Being outgoing comes naturally to me
I find it easy to meet new people
I can do anything I believe I can do
I enjoy being more outgoing
Being outgoing is an improvement in my life