Win Friends and Influence People Affirmations
Use this affirmations album to win friends and influence people in personal and professional life and become someone who naturally gains the confidence and support of others.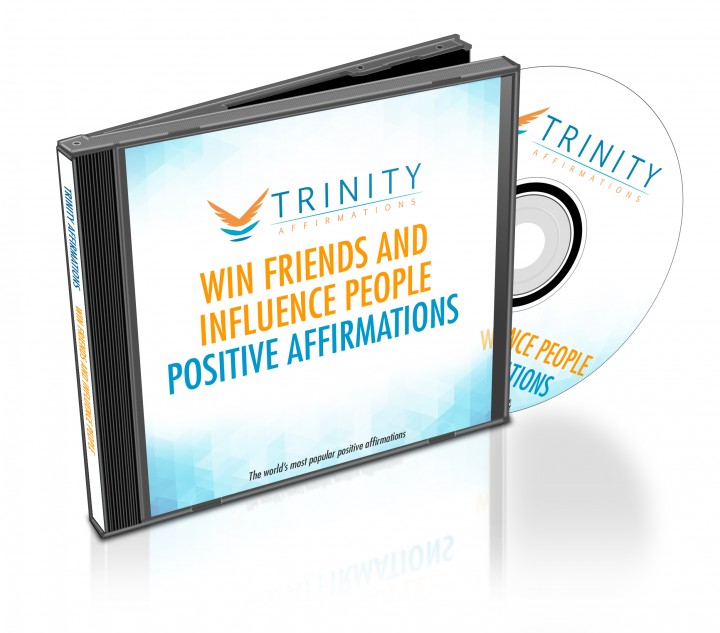 Are you struggling to make friends?
Are you having trouble to understand what's wrong with your approach to people?
Do you want to gain a new mindset that will enable you to easily make new friends and business connections and influence people important to you?
Some people are naturally good at making friends and socializing in general: they have the ability to listen well and to ask the right questions that show others that they're genuinely interested in them and that's something everyone likes to see in a collocutor.
You know it yourself: if the person you're talking to doesn't seem interested in what you're saying, you too lose interest in that person and you instinctively stop liking them as much. On the other hand, you become naturally inclined to those who really seem to care about you and your words.
This album with affirmations was created to help you to adopt the mindset of people who are naturally more likeable than others and to start not only thinking like them, but also behaving like them and radiating the same kind of energy that inspires affinity and trust in others.
What to Expect
Inspired by the famous book by Dale Carnegie, our affirmations will alter your current thought patterns and imprint the new ones into your subconscious so that you develop and naturally adopt the mindset that will help you to:
Focus on your collocutor and the topic of the conversation. You will develop the ability to completely focus your attention to the person you're talking to and you will no longer deter from the topic. You will be completely able to direct the conversation the way you want, without making the other person feel uncomfortable.
Develop genuine interest in others involved in the conversation. You will start paying more attention to their words and their body language – affirmations will help you to open yourself up to receiving and properly interpreting what troubles them or what excites them and you will be able to simply jump into that story. You will become a better listener and you will soon notice how your increased empathy is drawing people to you.
Become more socially confident and relaxed in communication. You will lose the approach tension and the fear that you won't know what to say to the other person. The more you see how well people respond to you, the more confident you will be in all future communications.
Become generally more positive and happy and this positive outlook will make people like you even more.
New social skills are so much easier to adopt with the right mindset and this album will help you to get it right the first time.
Download our free app for iPhone/iPad today and listen immediately after your purchase- just search the App Store for Trinity Affirmations.
With increased confidence, positivity and genuine interest in others you will be able to make more new quality friendships and move faster in your business, so download this album right away and see just how quickly this new mindset can improve all aspects of your life!
Present Tense
I am able to speak to new people
I enjoy starting conversations
I am good at persuading people
I am good at finding people I have common interests with
I can make new friends quickly and easily
People take my opinions seriously
I can inspire others with my words
I am improving my social skills every day
I am relaxed when beginning conversations
I can lead conversations in the direction I want them to go
Future Tense
I will be able to make friends more easily
I will make more of an effort to begin conversations
My friends will listen to me more
I will find it easier to express my feelings
I will become more assertive and firm
Others will realise that I am easy to get along with
I will make my voice heard
Conversations will feel more natural to me
People will see me as outgoing and friendly
I will be able to show my personality more
Natural Tense
Others think I am confident and assertive
I enjoy meeting new people
My friends make me happy
Starting conversations is within my comfort zone
My social skills will help me excel in my career
People find me easy to get along with
I become better at making friends every day
Making friends comes naturally to me
Saying no is easy
My conversation skills allow me to help others