Ego Control Affirmations
Stop letting your ego get in the way of your personal and professional relationships – learn how to control it with the help of this powerful affirmations audio.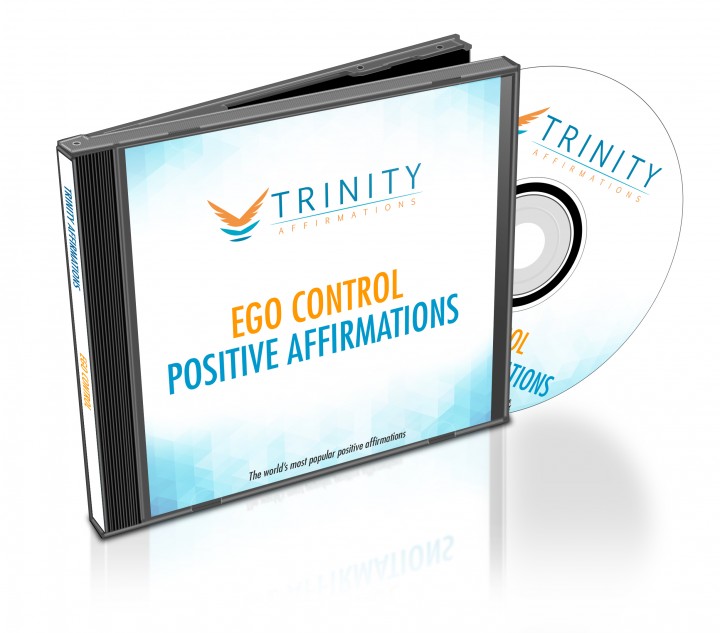 Do you need to be right all the time?
Have you been told often that you're too self-absorbed?
Do you have the impression that people sometimes avoid being around you?
Do you want to stop projecting this image and to become more grounded and more comfortable in your skin?
Some people are welcome wherever they go because they are easygoing, relaxed, they get along with others and respect their opinion. They don't mind constructive criticism and people love them because they're confident enough to take a joke. It's so obvious that they feel good about themselves that they don't need to prove it to others and that's exactly what attracts others to them.
That's them. You, on the other hand, have a constant need to prove your point, to protect your opinion or your personality even if no real "attack" has been made. Your ego prevents you from really relaxing and accepting yourself for who you really are, leaving you with a constant struggle to live up to your too high expectations.
The difference between you and these other people is in the way you handle your ego: they have come to terms with it but you are focusing on it too much, which allows it to control your thoughts, your actions and your life.
Just imagine how easier your life would be if you had no need to constantly prove yourself, if you accepted that you're not perfect and that it's perfectly fine because no one is. You wouldn't need to be defensive (or aggressively defensive) all the time and you'd be free to just live your life without your ego holding you back.
This album was created to help you to make this switch in the way your belief system works. Affirmations will enter the core of your thought processes, modifying them to help you release this need to be right and perfect and to make you more in control of how your ego affects your life.
What to Expect
With regular use you will notice that:
You're able to recognize when your ego is trying to manipulate your judgment and to prevent, or at least minimize the effects of it. Affirmations will help you to stop ignoring the efforts of your ego to come to the surface and to accurately identify them when they appear. This will allow you to handle them in a more constructive way and to take control of your ego, instead of letting it control you.
You care less about what others think. This effect is twofold: you will develop a genuine interest in others (switching the focus from yourself to them) but at the same time, you will be less affected by their opinion because you will stop seeing their disapproval or constructive criticism as an attack on your personality. You will no longer feel the need to prove yourself to others, because your confidence will be coming from your inner strength and awareness of your worth. You will simply be more open to being yourself, just the way you are, which will give you a tremendous feeling of relief that you probably haven't experienced in a long time.
You no longer feel the need to hold on to this image of yourself as someone who has to be perfect. You will soon notice that your need to live up to this "perfect" image is melting away and that you're no longer desperately trying to keep up with it. You will understand that you're perfect just the way you are and that everything else is just a projection that you can get rid of.
Download our free app for iPhone/iPad today and listen immediately after your purchase- just search the App Store for Trinity Affirmations.
Learning to control your ego is possibly the most important thing you can do for yourself, so download this album to give up the expectations of yourself and to allow yourself to live your life instead!
Present Tense
I am in control of my ego
I am naturally confident
I have a healthy level of self esteem
I accept myself for who I am
I feel good about myself without needing to brag
My ego is healthy and natural
My ego is under my control
I am humble
I love and accept myself
I am comfortable in my own skin
Future Tense
I will control my ego
I will develop a good level of humility
I am beginning to feel more naturally confident
I am transforming into someone with a healthy self esteem
I will be confident without needing to brag
Every day I gain more control over my ego
Others will notice that I am naturally comfortable with who I am
I will develop true self respect
I am beginning to feel more confident about myself
Expressing my natural self confidence is becoming easier
Natural Tense
Ego control is easy for me
I have a healthy level of self confidence
I can be simultaneously humble and confident
I can feel good about myself without boasting
Others look up to me as a confident leader
I love and accept myself unconditionally
Feeling good about myself is normal
My self esteem is at a healthy level
I have an abundance of natural self esteem
Self Confidence comes naturally to me