Business Success Affirmations
Become confident in your business skills and create strong foundations for success with help of this powerful affirmations album.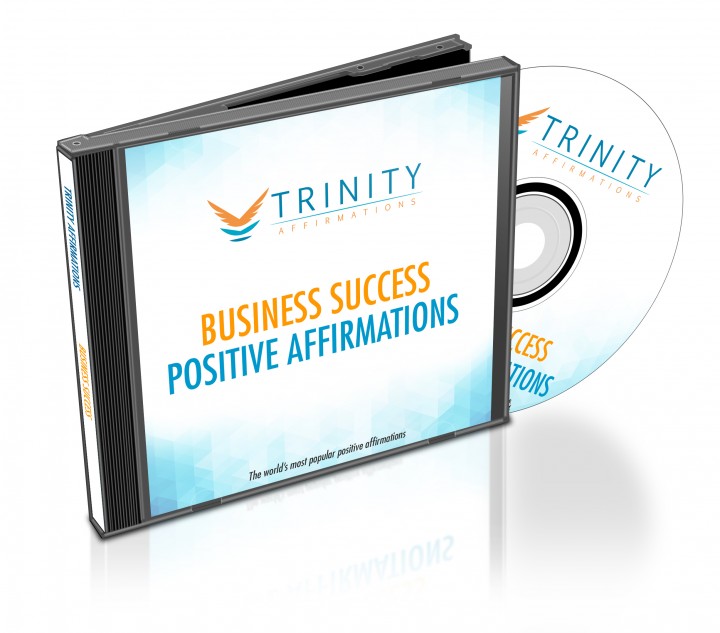 Are you starting a new business but fearing how it will turn out?
Do you lack faith in your business plan, your employees or yourself?
Do you want to be sure that your business will be successful and that you'll be able to manage it?
Starting a new business can be both exciting and terrifying. You have decided that you want to take your life and your financial future in your hands, you have a great business idea and you want to see it through, but you still worry about whether it will be successful, whether you're up to it. It's all your responsibility - and it can be a terrifying thought.
But being terrified is the only thing you can't afford right now. There's no room for being doubtful or negative - fear of failure can easily cloud your judgment and make you miss important opportunities or make wrong judgement calls.
Right now you have to be the best you can possibly be, fully confident in your abilities and in your business plan. You have to be positive and to believe in yourself 100% because the power of having the right mindset is huge: it can help you to overcome any challenge or crisis and more importantly, it can help you prevent them so that you completely minimize the risks of starting and running a business.
That's where this affirmations album can be of huge help.
There are two ways your mind can be working against you now: by reinforcing your negative self beliefs ("perhaps I'm not competent enough") and by limiting what you can achieve ("I just want to run a small company" - which is also a form of negative belief because you don't believe you can do better).
All this is based on your self-chatter that you may even not be aware of, but it exists and is very active inside your mind. To conquer it you need regular doses of positive, encouraging thoughts that will not only counteract the effects of negative and limiting thoughts, but go even further - to establish a new, healthy thought pattern that you will be able to freely rely on and that will guide you through the process of setting up a healthy business and growing it to huge success.
What to Expect
The affirmations on this album will gradually work their way through your mind so that you:
Regain and strengthen your self-confidence. You will no longer be questioning your abilities as a leader and business person. You will lose every fear you have - your faith in your skills will become stronger and stronger and nothing will be able to paralyze you and to cloud your judgment.
Become more motivated than ever to work on making your business sound and successful. You will be focused on success, you will have a clear vision of your goal and you will be driven to make it, no matter what.
Raise the bar for your business. As you overcome fear, the limitations you're imposing to your goals will disappear. Average and good enough won't be good enough for you anymore - you will want to make your business the best it can possibly be and you will be driven to work on it.
Download our free app for iPhone/iPad today and listen immediately after your purchase- just search the App Store for Trinity Affirmations.
Set the foundations for a successful business by strengthening the most important cog in this structure - you! Download this album today and gain a sharp business mind that will allow you to create a successful business and to manage it efficiently.
Present Tense
I am good at business
I have great business sense
I am in tune with the latest trends in my industry
My experience and expertise will help me to be successful
I am extremely motivated and driven
I am dedicated to reaching my business goals
I provide a product/service that people want and need
My professional reputation is solid
I am creating a successful business
I am prepared to overcome any challenge
Future Tense
I will adapt to changes as they occur
I will treat my customers with the utmost respect
I will establish a high level of trust with my employees
I am developing a business mindset
People will be drawn to my business
My sales will increase weekly
Customers will naturally want to refer my business to others
The planning I have done will pay great dividends
My business will provide great value to others
I will keep pushing my business to succeed
Natural Tense
Managing multiple tasks is easy for me
I have great business sense
I manage people effectively
I am a natural leader
I am innovative
I can think outside the box
I have the ability to adapt to changes as they occur
I enjoy being my own boss
I have the drive to succeed
I am determined