Sales Success Affirmations
Use this positive affirmations mp3 to reprogram your mind for sales success and to become the top salesperson in your company.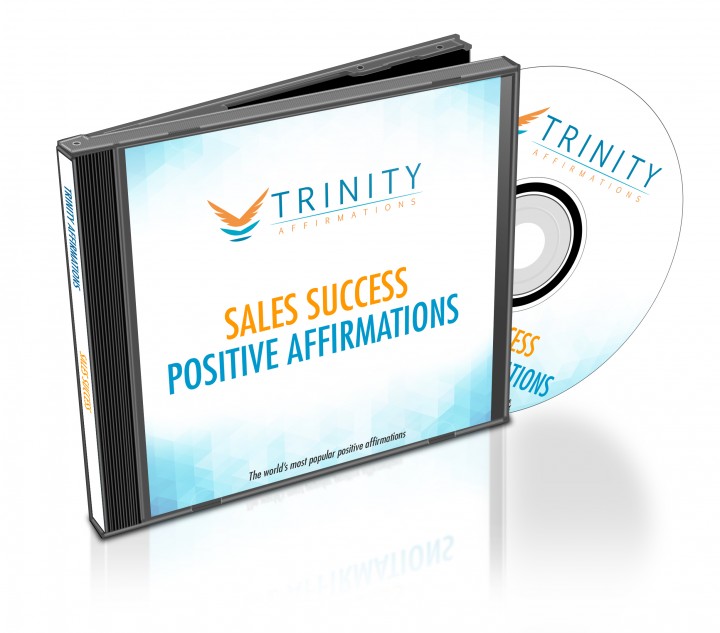 Do you want a career in sales?
Do you struggle to close a sale?
Does your head hurt when you're about to call a prospect?
Do you want to advance in your career and to become the kind of a salesperson who is always on fire?
Many people fail in sales because their mind isn't set on it - they become those pushy, desperate salesmen who close the sale only when they get lucky. But there are others - those that do it with ease, those who are loved by clients, those who enjoy calling prospects. Those who could sell almost anything to anyone.
Why are they so good at it?
Because sales is in their blood. They live and breathe it, they find a thrill in it, they believe in it and they are aware of their results. They don't have to learn sales tactics and speeches by heart - they absorb them naturally or don't use them at all because they know what the prospect wants and they know how to sell it to them.
If you want to be successful in sales you have to adopt their mindset, especially if you're just starting your career as a salesperson. There's a lot to learn, you're dealing with all kinds of people and you have to be prepared for them. It's not just about knowing the product/service that you're selling - it's about getting into the minds of prospects, detecting what they need and giving it to them.
If your mind isn't in it, you won't be as successful as you could be and you'll never learn to do it with ease. Perhaps you're even feeling bad for selling and this will only get worse in time.
Fortunately you can change the way your mind views sales: you can train it to like sales, to enjoy every part of it - including the compensation part that will naturally increase when you become really good at it.
That's where this affirmations album can help: it will rewire your mind to override any resistance you have towards sales and connecting with your prospects and turn you into an intuitive salesperson who closes the sales with enthusiasm. The statements on it are designed precisely to target the thought patterns that are preventing you from achieving success in sales and to stimulate the new patterns that will turn sales into personal satisfaction for you.
What to Expect
You will shift your mindset from being a "pitcher" to being a helper. The resistance you have now is the result of your disbelief in what you're doing, perhaps you're finding it unpleasant or boring. With the help of these affirmations you will overcome every resistance and start feeling good about selling.
You will become more motivated to find and call the prospects. You will be more driven to find new prospects and to engage with them. You will stop working through a list and start connecting with your prospects on a more personal level.
You will gradually become natural at it. As you switch to being a helper to your prospects, your attitude will change from a salesperson to a friend and the entire process will just become natural to you: you will be listening to them more and you'll easily connect with them.
Download our free app for iPhone/iPad today and listen immediately after your purchase- just search the App Store for Trinity Affirmations.
Download this album today to join the group of top sales performers and start making more money through commissions while doing something that you enjoy!
Present Tense
I am a skilled salesperson
I am knowledgeable about the products I sell
I am persuasive and convincing
I am a great communicator
I am focused on developing my sales skills
I have a product/service that everyone wants
I instinctively know how to get someone to buy
I am in tune with my customer's needs
I am committed to becoming a highly successful salesperson
I am able to turn any transaction into one that is mutually beneficial
Future Tense
I am becoming a highly skilled salesperson
I will meet or exceed sales quotas
I will be enthusiastic about what I am selling
I will find unique ways to market to new clients
I will stay focused on success
I will be responsive to the needs of my customers
My sales will continually increase
I will continue to grow my client base
My colleagues see me as a sales generating machine
Making sales is becoming easier and easier
Natural Tense
I am just naturally good at sales
I love making a sale
I am unfazed by rejection
Customers naturally trust and respect me
I have a the perfect casual yet persuasive sales attitude
I can be convincing without being deceitful
My sales career is deeply satisfying
Demonstrating products is something I enjoy doing
My customers are important to me
I like building long term relationships with my clients