Investor Mindset Affirmations
Develop the mindset of a successful investor and always stay on top of your investments with the help of this powerful affirmations album.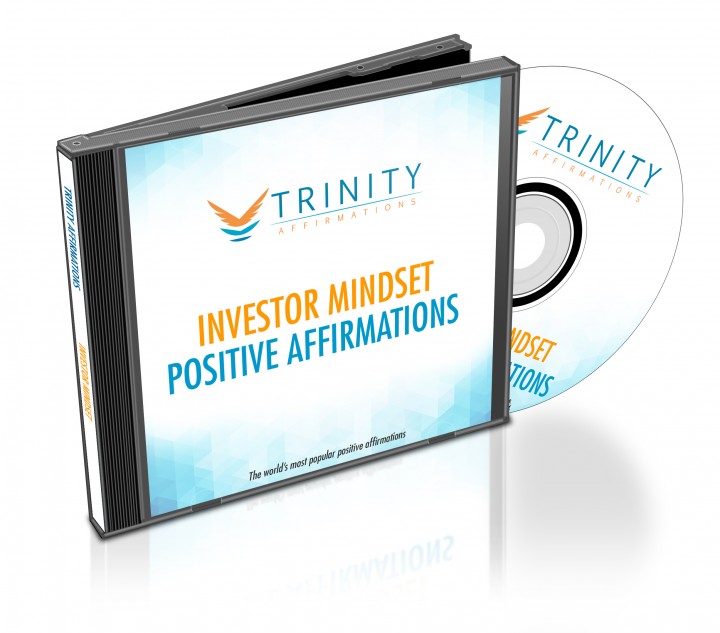 Are you thinking about getting into investing?
Do you get anxious or impatient about your investments?
Do you often hesitate out of fear of what could go wrong and miss some great opportunities or often change your mind about your investments?
Do you want to learn how the successful investors think and to adopt the thinking patterns that will turn you into one of them?
Successful investing is a lot less about knowing the market and its rules than one would think; you can start this adventure even with basic knowledge and learn as you go, applying common sense and learning from small mistakes. That is, as long as you can trust your common sense.
Investing is primarily about having realistic expectations, understanding that you're in it for the long haul and that there are risks involved and about patience. If any of these aren't your strength, you can easily lose it when it matters the most and either miss some great opportunities or lose a lot of money by making a bad investment.
Successful investors know this and they have developed the thinking patterns that help them prevent their mind from turning their investments into a disaster – in fact, their minds are set to support their goals in every possible way.
You too can benefit from their way of thinking with help from this affirmations album! It has been designed precisely to support the transformation of your mindset to be more like someone who knows the ins and outs of investment and who always stays confident, logical and calm. This way your mind will stop sabotaging you and become your best friend in making the market work for you.
What to Expect
The affirmations will help you to:
Align your subconscious mind with your conscious goal to become a successful investor. These affirmations will eliminate any negative influences that may exist in your mind and hold you back by making you fear what might happen, by making you not analyze every aspect of the market or by making you impatient. Your entire being will be tuned to support your goal.
Become confident of yourself and of your trading abilities. You will no longer be questioning your decisions – once you decide what to do, you will stick to it and see it through.
Focus your mind on the market. You will be able to accurately determine the value, risks and potential of different investments. You will not make rash decisions, because you will be driven to investigate all the aspects of your investment.
When you have your mind on your side, you will no longer be making sloppy mistakes, you'll be able to leave emotions out of your judgment and you'll just naturally know what to do next.
Download our free app for iPhone/iPad today and listen immediately after your purchase- just search the App Store for Trinity Affirmations.
Acquire the mental state and qualities that make the top investors – download this album now and secure your financial future!
Present Tense
I am a great investor
I just naturally make big money from my investments
I am able to be patient when I need to be
My mind is highly focused on making great investments
I always make sure to keep a positive attitude
I make sure to always take calculated risks
I always work hard
I take investing seriously
I am dedicated to becoming an amazing investor
I make sure to keep myself up to date on all market trends
Future Tense
I am becoming better at investing by the day
I will learn everything possible about investing
I am finding myself more in control of my emotions
I am turning into someone who is able to make great investments
I am becoming someone who always stays positive
I will develop the investor mindset
I will make investing my passion
I am turning into a highly skilled investor
I am transforming into a hard worker
I will keep up to date with all market trends
Natural Tense
Staying in control even when things are going bad is easy for me
I enjoy learning more about investing
Positive thinking comes naturally to me
I find it easy to work hard
Making great investments comes naturally to me
I live and breath investing
I will keep going and going until I have mastered investing
People see me as someone who knows about investing
I love investing
I know it's possible to make huge amounts of money from investing