Job Interview Success Affirmations
Make sure you stay calm and focused on a job interview and gain an edge over your peers with the help of this positive affirmations mp3.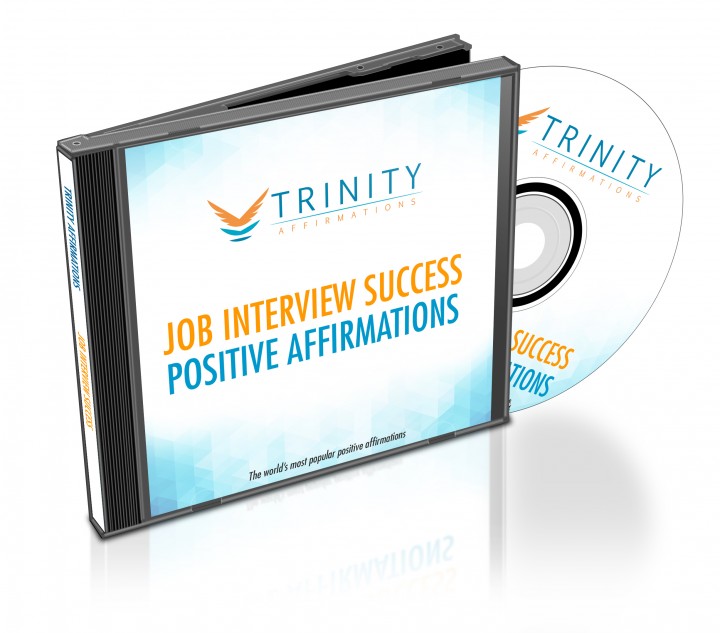 Do you have an interview for a job that's really important to you?
Do you secretly fear how you will perform?
Are you convinced that there are better candidates than you?
Do you want to become the most desirable candidate in the interview and to make sure that you'll get the job?
How badly do you want it? If this could really be the opportunity you've been waiting for, your chance for a big break - do you want it badly enough?
If you do, then you'll want all the help you can get to make sure that you'll actually get that break.
The candidates usually have similar work experience and possess the set of skills required for the job. So what then decides on who will be the one who gets the job?
There's a reason why interviews exist: your potential employers want to meet you in person and to try to see what kind of person you really are. There are many factors that will influence their decision, of course, but you can probably guess who is NOT going to get the job.
That's any candidates who show a lack of self-confidence. The logic is clear: if you don't have faith in your own abilities, then why should they think that you're capable of doing this job?
If you had one of those situations before, then you know how easy it is to sabotage yourself at the job interview by being insecure. Perhaps you were the perfect candidate who just doesn't like interviews, but you showed a lack of confidence and that was it.
If you want to make sure that it doesn't happen again, use this affirmations album that was created specifically for this type of situation. Job interviews can be stressful, but if your mind is calm you will perform better than most of the other candidates; and if you're really prepared for it, you can easily become the only choice in the minds of your potential employers.
The affirmations on this album are different in that they work both long term and as an immediate boost. If you have a few days to prepare for the interview you can listen to them a few times a day and let them sink into your mind, but you can also listen to them just before the interview to make sure that you're "in the zone".
What to Expect
These affirmations target two main areas that are especially sensitive at job interviews:
Your confidence. You will be completely aware of your skills and general abilities. You will clearly see how you can fit in and why it's you who they should work with and you will be able to show it in the interview.
They will help you stay calm. Nervousness won't get to you this time - your mind and your body will be completely relaxed, you'll be able to think logically and to completely control what you're saying and doing.
If you made it to the interview part, you have done something right so far and you have a good chance to get the job, so there's no reason to fear the outcome. You just have to get your head straight.
Download our free app for iPhone/iPad today and listen immediately after your purchase- just search the App Store for Trinity Affirmations.
So download this album right away and become a calm, confident and skillful candidate, the one who will impress the interviewers and get that job!
Present Tense
I am good at job interviews
I am perfectly prepared
My resume is impressive
I am relaxed and calm
I am perfectly qualified for the position
I am confident and friendly
I am a great worker who deserves to get a great job
I communicate clearly
I always give a great first impression
I always smile and speak clearly
Future Tense
I will remain calm under pressure
My first impression will be an extremely positive one
I will give a great job interview
I will be chosen for the job
Answering tough questions will be easy for me
I will communicate well with the interviewer
I am starting to look forward to my job interview
I will give my best possible interview
I will go into my interview in a relaxed state of mind
I will be confident and positive throught my interview
Natural Tense
Job interviews are easy
I can give a job interview with total confidence
Great communication comes naturally to me
I can easily impress any interviewer
I thrive under intense interview pressure
My talents and abilities are impressive
I am naturally charismatic
My attitude is professional at all times
I truly believe that I deserve the job
I find it easy to be interviewed for a job