Real Estate Trading Affirmations
Acquire the mindset of a successful real estate investor and achieve financial independence with the help of this positive affirmations session.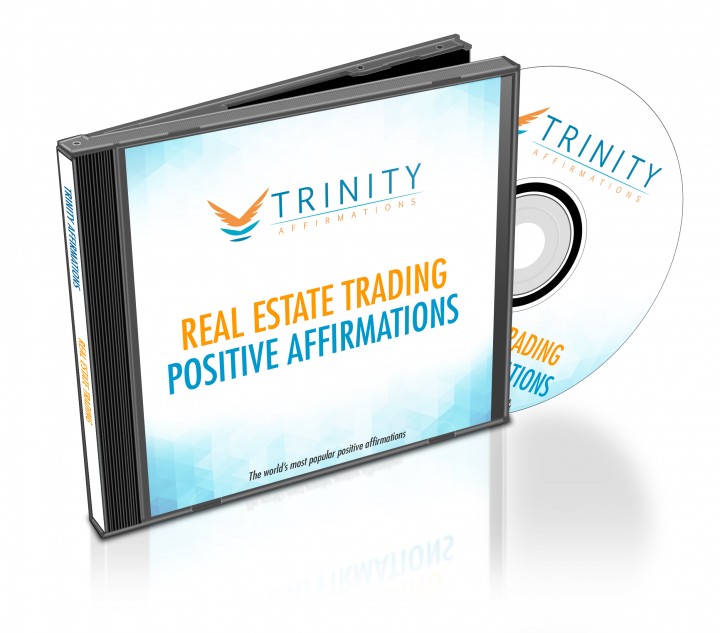 Do you get nervous about buying a property to generate rental income?
Is it difficult for you to find the time to source an opportunity, acquire the relevant materials and latch onto the appropriate purchase, rental and resale strategies?
Do you fear that you'll make a wrong investment?
Do you want to become a real estate trading superstar with a strong feeling for the right opportunities and to secure your financial future once and for all?
Many people want to invest and build wealth in real estate – they have heard stories about other people who have purchased rental real estate and made a good living and they want to do the same. It's a good plan and you should pursue it, but you need to be prepared before you dive into this trade.
Two of the most important things that successful real estate trading requires are the right state of mind and a prolonged focus. Some very intelligent people who completely understand the ins and outs of real estate have failed because they weren't patient enough; others avoid the venture because they don't believe in their ability to make the right judgment or they get into it prepared to fail – and they do.
The right mindset will grant you the patience and focus needed to make it all work and this affirmations album can help you acquire it faster and on a deeper level.
The positive statements on it are designed to reprogram your mind, so that it dismisses the negative patterns of doubt and impatience which are now holding you back, preventing you from even starting with this venture or making you misjudge the opportunity. They will instill within you the positive way of thinking of someone who's confident in their ability to make modest or great wealth in real estate and make you committed to carefully plan your activities - and to succeed.
What to Expect
You will:
Be more and more focused on real estate. You will be driven to understand how the market breathes, to investigate every opportunity with care and patience and to follow industry news. You will become the kind of person who notices every important piece of information and knows how to use it.
Become more confident in your abilities to succeed in real estate. The fears and doubts you have now will disappear – the affirmations will make you sure of yourself and your judgment, you will be confident when speaking to your contacts and you will not be discouraged when things don't go as planned: you will learn to let it go and just move on to the next success.
Be more patient. As you accept that your judgment is solid, there will be no nervousness anymore – you will gain the patience to see your plans coming to life and you will find joy in watching them bring results.
Download our free app for iPhone/iPad today and listen immediately after your purchase- just search the App Store for Trinity Affirmations.
Download the album today and gain the mindset that will help you to make sure that your real estate venture goes just as you hope it will!
Present Tense
I am a successful real estate trader
My mind is fine-tuned for real estate trading
I am extremely knowledgeable about the real estate market
I always sense the best time to buy or sell real estate
By investing in real estate, I am helping to strengthen the economy
I am proud to invest in real property
I am committed to being successful at buying and selling property
I am making important connections in the real estate industry
I stay up to date on the latest market trends
Others respect me as a real estate trader
Future Tense
I will be massively successful in real estate
My property values are increasing
I will make sound investment decisions
My potential as a real estate trader is limitless
I will always choose the right properties
I will become recognized as a real estate investment authority
I will improve every facet of my real estate skills
Real estate is becoming my life
My dedication to success is growing
Each day I work harder and harder at real estate trading
Natural Tense
Real estate trading is what I live for
I have a natural intuition for real estate trading
I have an uncanny ability to recognize amazing opportunities
Negotiating real estate deals is fun and easy
I enjoy every aspect of buying and selling real estate
Watching my properties increase in value is exciting
I can easily sense when it is the right time to buy, sell or walk away from a deal
I always set my goals high
I am a natural at real estate trading
My mind is naturally attuned to the real estate market