Forex Trading Affirmations
Attain a high level of finesse and confidence by acquiring the right mindset for Forex trading with help of this powerful affirmations mp3.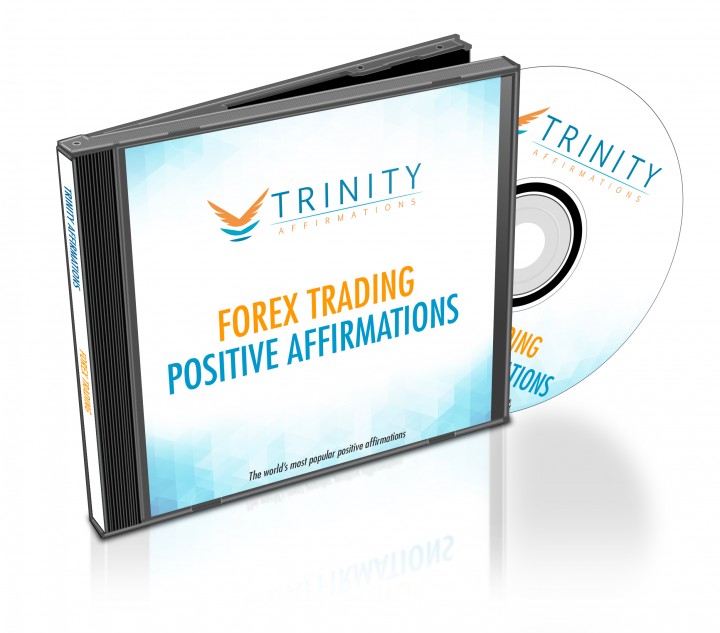 Do you want to make it in the Forex market?
Do you notice that your strategy doesn't seem to work?
Do you constantly fear that you'll lose, that you're wrong or that you'll miss out on something huge?
Do you want help with acquiring the way of thinking of the most successful Forex traders, that will grant you the best possible starting point in this business?
The most common mistake of Forex traders is that they don't notice the thought patterns that inhibit them from making money in the markets, so they don't work on fixing them and keep looking for the perfect system – which never comes.
For example, when your trade goes into negative territory you may experience fear; you may even experience it simply by placing a trade. This fear is caused by the negative thought patterns that make you doubt yourself and your judgment and it can be crippling – you either become afraid to take action when you should or you take the wrong action because your judgment gets clouded by an emotion.
If you really want to become a successful Forex trader, then you have to learn to be calm in every situation, to take only calculated risks based on objective analysis of the situation of the market.
Yes, you need to acquire the trading skills – but you won't be able to master them as long as your mind is wrongly set.
That is why we have created this affirmations album, to help you acquire the healthy mindset needed for successful Forex trading. The positive statements on it will counteract any negativity that may be preventing you from becoming a successful trader and help you to fine-tune your skills and to believe in yourself.
What to Expect
These affirmations are designed to:
Make you completely focused on the markets. Your mind will start paying more attention to everything related to trading, you will become more organized in your approach to the markets and you will always consider all the aspects of a trade before deciding what to do next.
Enhance your self-confidence. The affirmations will work to make you more disciplined and patient, so that you will always be sure of your judgment. As the results start showing, you will become more and more confident and develop an almost intuitive sense of what is the best course of action.
Motivate you to train your skills until you achieve perfection. You will no longer be satisfied with being an average trader – you will want to learn more, to exchange experience and knowledge with others and to really get into the flow with the markets.
Download our free app for iPhone/iPad today and listen immediately after your purchase- just search the App Store for Trinity Affirmations.
Download this album and set the foundations for becoming a careful, calm and professional Forex trader who is always in control and keeps making more and more money from the markets!
Present Tense
I am a highly skilled forex trader
I am a successful trader
I can sense the right time to take action
I am always aware of the latest trading trends
I am a smart forex trader
I am naturally tuned-in to the market
My knowledge of the forex market is highly developed
I know how to recognize a fair deal
I believe in my ability to be a successful forex trader
I am highly driven to succeed at forex trading
Future Tense
I will become a master forex trader
I will trust my intuition when making currency trading decisions
I will continue to expand my forex knowledge
Forex trading is becoming easier
I will stay calm when sudden changes in the global financial market occur
Profiting from forex trading is becoming a normal part of my life
I will keep learning about global finance in order to increase my earnings
I will become a highly successful forex trader
I will learn the ins and outs of currency trading
I will stay focused and determined no matter what
Natural Tense
Forex trading comes naturally to me
I love forex trading
I make huge amounts of money by trading currency
My mind is totally focused on succeeding at forex trading
I have a firm grasp on the market
Economics and currency are interesting
I am highly focused and aware when making trades
I know when to act and when to wait patiently
Successful forex trading is a normal part of my life
Global economics are easy to understand