Leadership Skills Affirmations
Use this transformational affirmations mp3 to develop strong leadership skills and become someone whose opinion and expertise are wanted and trusted - become a true leader in the eyes of your business partners, your friends and family and most importantly, in your own!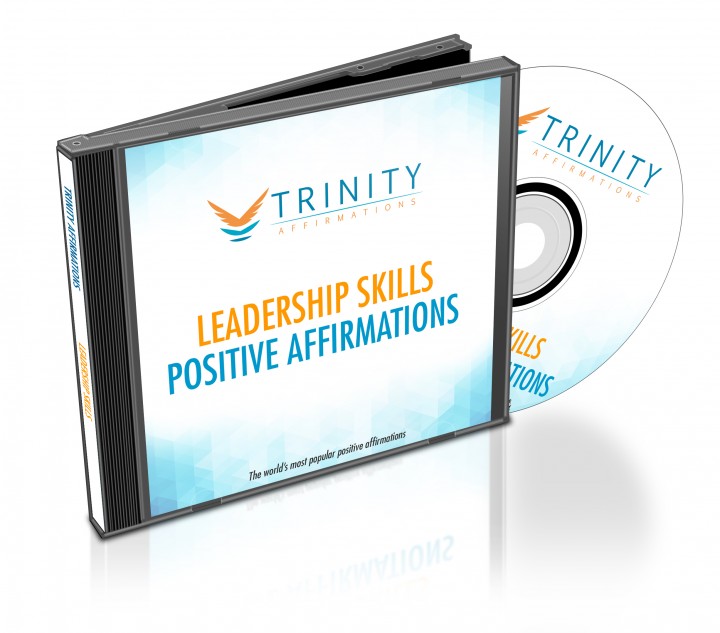 Do you want to lead a team of people?
Do you want to attract only the best people to your team or business?
Are you unsure of your ability to be a successful leader?
Do you want help with developing the mindset of a leader that will enable you to stand out among your peers and to become the go-to person for everything business related?
Did you know that 80% of problems that any organization experiences are people-related? Skilled, experienced and productive people with a clear vision, high values and good strategy are the most essential asset of every business - and the hardest to find.
This means that, whether you're running your own business or trying to move up the corporate ladder, becoming such a person is practically a guarantee for your professional success.
Most people think that leaders are born that way and that there's nothing they can do to become like them. That simply isn't true: while there are people with a natural predisposition for leadership, unless their natural talents are cultivated, they will never fully develop the mindset of a true leader; on the other hand, people who are motivated and willing to work on adopting this mindset can become fantastic leaders in a relatively short period of time.
Just like any other, leadership is a skill that can be learned, a mindset that can be acquired if you're willing to work on it - and that's what this album is designed to help you with.
The affirmations on it will gradually penetrate your mind to form new patterns within it and with time, strengthen them so that you will not only acquire the mindset of a true leader, but eventually really become one.
They aren't a miracle cure that will change who you are without any effort from your part (nothing can do that), but if you're really ready to put in the work to become a successful leader that people will look up to, someone who's the first in line for a promotion and who successfully manages a team of people - then this album will give you a good head start.
What to Expect
This album works by:
Instilling within you the thoughts and beliefs of a confident leader. The affirmations will leave no room for you to question your abilities or your choices. They will focus your thoughts on the big picture of the business you're a part of, you will know exactly where you want to lead your team and how to do it and you will be compelled to work towards that goal in the most efficient way possible.
Motivating you to push forward and to overcome every challenge. They will reinforce the image of your goal in your mind so that you will become more creative in finding solutions and intuitively recognize good opportunities. You will be driven to take action as soon as the conditions are right, and your results will show fast.
Changing the way others perceive you. Your confidence and energy will become visible to everyone around you. People will naturally start to view you as a strong, charismatic person, they will be driven to your dynamic personality and they will want you on their side. You will be able to choose who you'll work with, what projects and clients you'll take - you will be the one in control.
Download our free app for iPhone/iPad today and listen immediately after your purchase- just search the App Store for Trinity Affirmations.
Download this album now and make the first step towards becoming a motivated, confident and productive leader able to turn any team into a dream team!
Present Tense
People recognize me as a leader
I am often called on to take charge of a situation
People trust my opinions and expertise
I communicate clearly what I expect of others
I quickly engage others in teamwork in order to optimize results
I am able to take the lead
I am a proven leader
People always choose me as their team leader
I am a good decision maker
People look to me for guidance
Future Tense
I will become a great leader
I am developing leadership skills
I will continue to develop my reputation as a leader
I will learn new things that help me become a better leader
I will seek out new leadership opportunities
Each day it becomes easier to speak up and take the lead
I am transforming into a natural leader
I will quickly adapt to new leadership challenges whenever they arise
Others will come to know me as a trustworthy leader
My leadership skills are improving every day
Natural Tense
Leadership comes naturally to me
I have superior leadership skills
I take charge easily no matter what the situation
People often look to me for advice
Making important decisions is just what I do
I embrace responsibility
I eagerly accept new challenges
My interpersonal skills are strong
I make things happen
I can draw out the best in others