Relaxation Affirmations
Naturally relax your mind and release all tension from your body with the help of this unique affirmations mp3.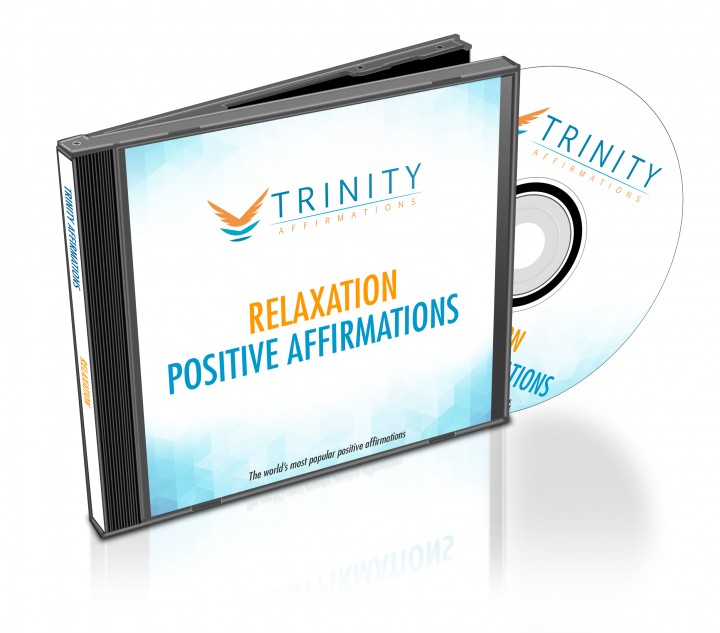 Do you feel tension in the entire body, or in some parts of it, constantly?
Are you in desperate need for rest but you can't find the time for it?
Are you nervous, grumpy, anxious or depressed?
Do you want to take control of your mind and body, to slow them down and to become able to naturally relax on a deep level whenever you want?
More often than not you just can't relax when you need it the most because there's too many things going on and your mind simply refuses to be calm. When you're tired and worn down, or worried sick, these are the moments when you need relaxation the most to recover and move on, but nothing happens: your muscles stay tight, your mind continues to spin obsessive thoughts over and over.
The 15 minutes you so desperately needed were for nothing.
You're unable to sleep well, you're tense and nervous, perhaps you feel like you're losing contro;. Your mind and body need time to regroup, but you just can't give it to them.
If you're really in need of good, deep, refreshing relaxation then try this album, created to help you to deliberately relax on all levels – physical, mental and emotional.
This album works on a level beyond your conscious desire to relax, when you're trying to force it – they go beyond this and target your subconscious, altering the patterns that aren't allowing you to let go of tension.
What to Expect
Your mind will adopt the new ways to naturally deal with stress and allow you to achieve a deeper level of relaxation by:
Helping you to feel and release tension in your muscles. You will be better equipped to detect the areas of your body where stress has accumulated and to consciously relax the muscles in these areas and let go of tension. You will become able to perform your own anti-stress therapy and give your body a chance to rest and regenerate.
Calming down your mind and quieting your thoughts. You will notice that you're easily replacing the thoughts that cause you to worry with lighter and more positive thoughts, so that you can effortlessly enter a state of relaxation. Your thoughts will no longer be troubling you and keeping you alert, but helping you to reset and regroup for future challenges.
Find your inner peace and connect with it at will. Affirmations will work to strengthen the connection between your conscious mind and that place inside you where you feel safe and relaxed, so that you can feel stillness and calm residing within you, letting go of all worries and doubts.
Download our free app for iPhone/iPad today and listen immediately after your purchase- just search the App Store for Trinity Affirmations.
Ability to relax is one of the most valuable gifts you can give yourself, so act now and download this album to naturally recharge your batteries whenever you need to!
Present Tense
I am relaxed
My mind is slowing down
My tension is melting away
I am letting go of all my worries
My body is relaxed and at peace
My mind is calm
I am centered and quiet
My muscles are relaxed
My thoughts are calming down
I release my concerns for the time being
Future Tense
I will find time each day to relax
I am starting to relax
Each day I am more at peace
Relaxing is becoming easier and easier
I am transforming into someone who is always relaxed and centered
My life is beginning to feel more peaceful
Each moment I relax my body more and more
My mind is beginning to feel calmer
I am starting to feel more balanced and calm
Others are beginning to notice how relaxed I am becoming
Natural Tense
Being in a peaceful state is normal for me
I love relaxing
Slowing down feels good
Finding time each day to relax and unwind is important
I have a naturally peaceful mind
Relaxing my body is easy
People see me as someone who is balanced, calm and centered
Letting go of the tension in my life is rejuvenating
I can effortlessly let go of any thoughts, concerns or worries
I enjoy nurturing myself with deep relaxation