All Day Energy Affirmations
Use this powerful album with affirmations to increase your natural energy levels and stay focused, energized, strong and driven for the entire day, every day.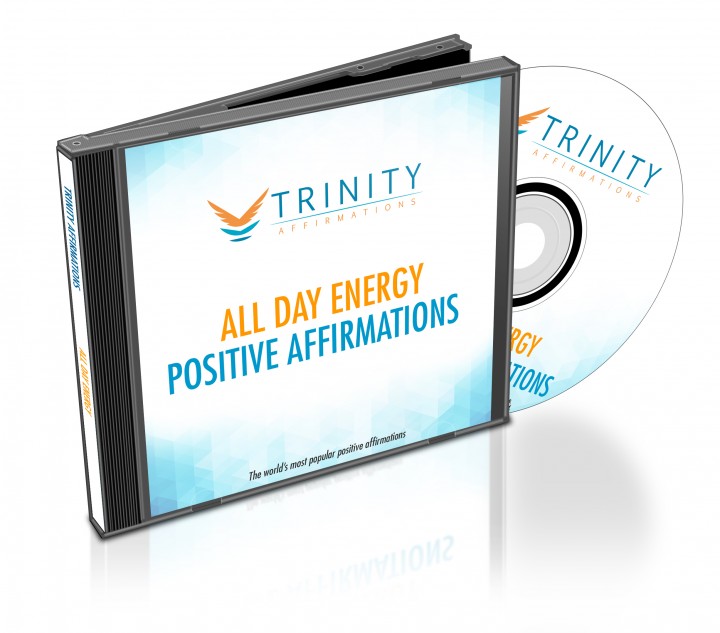 Do you often feel so tired that you just don't have enough energy to do the things you need or want to do?
Do you sometimes resort to stimulants to help you make it through the day?
Would you like to try a natural way to increase your energy and to stay alert and focused all day long?
You know how some people are always full of energy, able to finish their job tasks, spend quality time with their loved ones and find time and strength to do something just for themselves?
You, on the other hand, can barely make it through the day at work and can't wait to come home to rest. A hobby is something you've forgotten about and the time you spend with your friends and family is becoming less and less enjoyable – you simply don't have the strength to be more active and to show interest.
Low energy levels are something we all experience from time to time, but if it's your constant state then it's time to do something about it – something that doesn't involve poisoning your body with high doses of caffeine, energy drinks or other stimulants. This album was created for you, to help you to naturally boost your energy levels so that you can go through the day enjoying every moment of it!
You know how sometimes, when you notice fatigue and exhaustion sneaking up on you, you can snap out of it and continue with your work? This is because your mind is what controls how you will use the energy you have deep inside, which also means that you can train your mind to use it constantly and to keep its levels to the maximum all day long.
What to Expect
Affirmations will stimulate your mind to pay more attention to the importance of maintaining high energy levels. This album works to:
Make sure that you get enough quality, refreshing sleep. Sleep allows your body to rejuvenate and to restore the energy it consumed during the day, so getting enough sleep is of utmost importance for feeling energized and focused. This album will help in altering your sleeping patterns so that your sleep becomes restful, refreshing and energizing.
Improve your general health and drive you to make healthy lifestyle choices, bridging the gap between the conscious and unconscious behaviors that influence how you feel. You will be choosing foods and activities that keep you energized and it will be something you just naturally do, because it's normal and makes you feel good.
Make you aware that you can control how you deal with fatigue so that when it strikes, you choose not to give in to it but to reach into your inner source of energy and stay alert and sharp. Affirmations will work to both increase your natural energy levels and to help you to connect with your internal 'energy supply' easily and at will in cases of need. You will be in full control of your energy and you will know exactly how to make the best use of it.
Download our free app for iPhone/iPad today and listen immediately after your purchase- just search the App Store for Trinity Affirmations.
Stop low energy from influencing your life – download this album now to gain access to all day energy supplies and start really living every moment of your life!
Present Tense
I am full of energy
I am free of tiredness
I am very healthy
I am never tired
I always wake up feeling refreshed
I am always making sure to eat the right foods
I find it easy to get enough sleep each night
I have an abundance of energy
I just naturally have high levels of motivation
I always get at least eight hours of undisturbed sleep
Future Tense
I am becoming more energetic
I will develop high levels of motivation
I am finding myself more refreshed when I wake up
I will never get tired
I will become a ball of energy
I will make sure to only eat foods that provide me with energy
I will get enough sleep each night
I am turning into someone with an abundance of energy
I am becoming more positive
I will make sure to stay healthy
Natural Tense
Getting enough sleep comes easy to me
I find it easy to have enough energy to go about my day
I am always thinking positive thoughts
Being full of energy is my natural rite
Staying healthy is something I just naturally do
Eating nothing but healthy food has given me tons of energy
Having an abundance of energy is natural for me
People see me as someone who is full of energy
Waking up refreshed each morning is great
I know that having a healthy body will give me more energy and that's why I make sure to eat right and exercise