Boxing Training Affirmations
Gain a mental edge and become a real boxing master with the help of this mind-enhancing affirmations recording.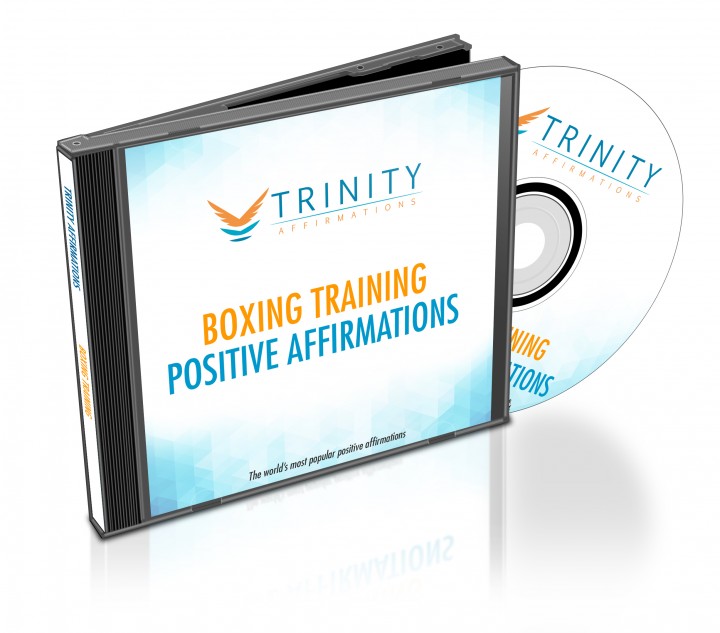 Are you training in boxing but sometimes lack the motivation and self-discipline to practice?
Do you sometimes think that you'll never be able to master it?
Have you already achieved some level of mastery, but need additional help to push yourself beyond your limits?
Do you want to maximize the effects of your training and to take your skills and technique far beyond your current level?
Boxing isn't only about skills and technique. A large part of it involves being mentally prepared for the challenges ahead of you: it takes practice and dedication to master any martial art and boxing is no different.
You also have to believe in yourself and in your ability to develop your skills to the maximum – otherwise you can easily find yourself skipping training or not giving your best, because you'll lack the belief that mastering boxing is within your reach.
These affirmations are designed to help you acquire the mindset needed for success in boxing. It all begins in your mind and this is your chance to make sure that your mind will support you every step of the way.
What to Expect
The longer you listen to these audios the better your mind will respond to them, helping you to:
Improve your focus while you're training. You will notice very soon that you're more concentrated on the moves and that you're more precise and focused while practicing. You will no longer be wasting your time during your training sessions – every minute of it will be meaningful and every move will get you a step closer to perfection.
Your motivation will skyrocket and you will become driven to become the best you can possibly be. Your mind will be so focused on turning you into a boxing master, that you will train harder and more often than before. You will stop making shortcuts and the results you'll see, will in turn motivate you to work even harder.
You will develop the mindset of a true boxing hero. You will notice that you are more assertive and dominant, that you're able to stay calm and to carefully analyze your punches and movements, even when you're under pressure. You will develop a "never quit" mentality, approaching your training with complete dedication and simply knowing that you're better than your opponent and that you can and will knock him out!
Download our free app for iPhone/iPad today and listen immediately after your purchase- just search the App Store for Trinity Affirmations.
Download this album now and take your boxing skills to the next level! Focus your mind, sharpen your body and achieve more than you ever thought possible!
Present Tense Affirmations
I am a great boxer
I win boxing competitions
My punches are powerful and accurate
I am agile and quick
I dodge punches with ease
My mind is perfectly focused in the ring
I am a confident boxer
I am fast and powerful
I always train hard
I handle pressure easily
Future Tense Affirmations
I will win fights
I will stay focused
I am building my confidence daily
I will increase my agility
I am increasing my strength
I will become a dominant boxer
I will train rigorously
I will stay dedicated to training
I will swing with power and accuracy
I will effortlessly dodge punches
Natural Affirmations
I am a natural born boxer
Boxing is my passion in life
Confidence is part of my nature
Training is fun
I always push myself to the limit
Concentrating in the ring is easy
My mind is finely-tuned for boxing success
I have a reputation as a fierce boxer
Others are intimidated by my boxing skills
Agility and speed come naturally to me