Wing Chun Training Affirmations
Gain a mental edge and become a Wing Chun master with the help of this mind-enhancing affirmations recording.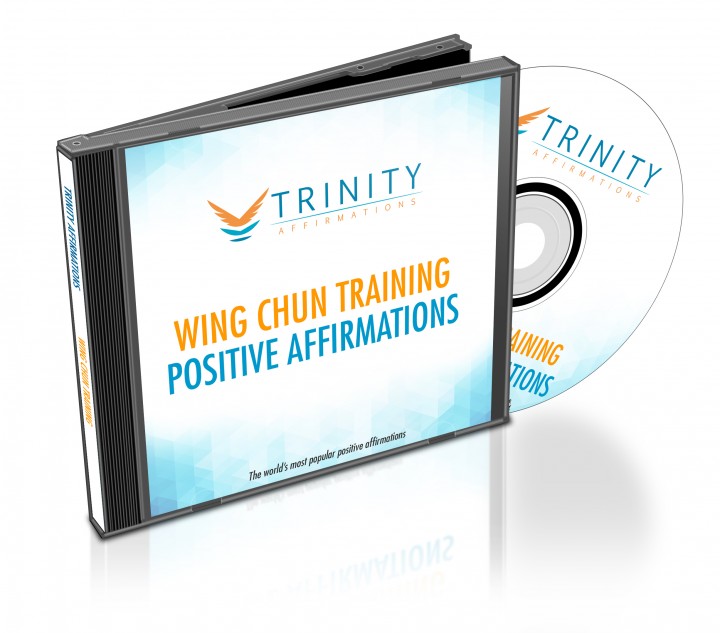 Are you training in Wing Chun, but sometimes lack the motivation and self-discipline to practice?
Do you sometimes think that you'll never be able to master it?
Have you already achieved some level of mastery, but need additional help to push yourself beyond your limits?
Are you looking for a way to take your skills to the next level?
There's more to Wing Chun than mastering technique: you need to practice regularly, yes, but a big part of it is whether you're mentally strong enough to face the challenges required to fully master it.
Belief in yourself and in your abilities is crucial. If you don't really think that you can develop your skills to the fullest potential, you won't be motivated to practice regularly and to giving your best. And "what's the use, I'll never be able to master it anyway" isn't the attitude of a winner.
That's why you will find these affirmations invaluable for your further growth and success at Wing Chun.
Your mind can be your biggest ally or your worst enemy, when it comes to motivation and pushing beyond what you thought was possible for you and this album will help you make sure that it works in the right direction.
What to Expect
These affirmations will help you to:
Improve your focus while you're training. You will notice very soon that you're more concentrated on the moves and postures and that you're more precise and focused while practicing. You will no longer be wasting your time during your training sessions – every minute of it will be meaningful and every move will get you a step closer to perfection.
Your motivation will skyrocket and you will become driven to become the best you can possibly be. Your mind will be so focused on turning you into a Wing Chun master, that you will train harder and more often than before. You will stop making shortcuts and the results you'll see, will in turn motivate you to work even harder.
You will develop a "never quit" mentality and you will become more assertive and confident in your skills. You will stay calm and analytical, able to impartially observe your Wing Chun technique and stances, even under pressure. You will develop the mindset of a true Wing Chun expert who is completely dedicated to his training and confident that he's got what it takes, all the time!
Download our free app for iPhone/iPad today and listen immediately after your purchase- just search the App Store for Trinity Affirmations.
Download this album now to master Wing Chun – sharpen your mind and allow your physical abilities to flourish!
Present Tense Affirmations
My body is built for wing chun
I am naturally dominant and assertive
I am dedicated to training
I am focused and alert
My body is firm yet flexible
My body is balanced and strong
I can overcome any opponent
I am accustomed to winning
I am a wing chun master
My muscles are relaxed and ready
Future Tense Affirmations
I will remain committed to wing chun training
I will focus intensely
My mind is becoming finely-tuned for wing chun mastery
I am building my confidence every day
I will get the most out of my wing chun training
I will maintain a relaxed yet strong posture
I will become a wing chun master
I am finding myself more naturally balanced and firm
I will train to the best of my ability
I will keep a clear mind
Natural Affirmations
I live for wing chun
I love training in wing chun
Wing chun comes naturally to me
Focusing comes easily to me
Winning feels natural
Others see me as a wing chun master
My mind is clear
My body is naturally balanced and powerful
I have a perfect fighting stance
Advancing in wing chun is my destiny