Martial Arts Training Affirmations
Develop the mental power to sharpen your expertise and enhance your training and your abilities with the help of this affirmations mp3.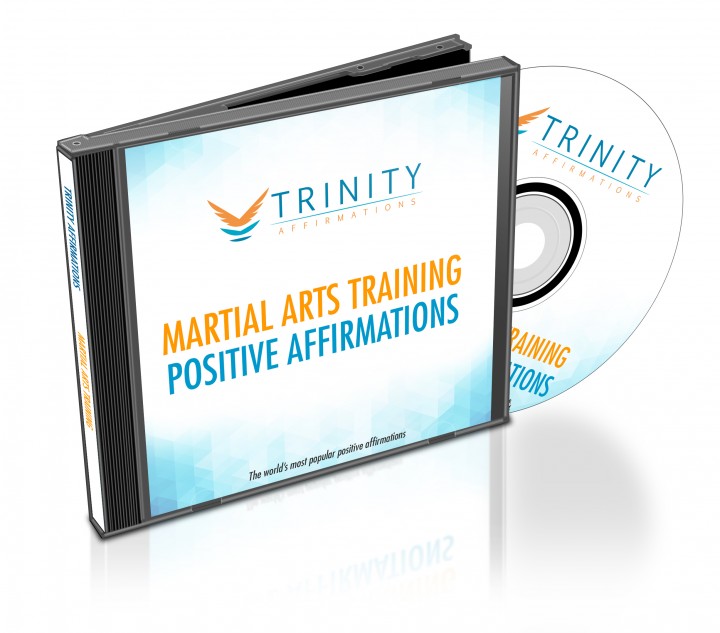 Are you training in martial arts but lacking the discipline and dedication required to master them?
Are you having trouble with some positions or movements?
Are you looking to enhance your abilities and your self-discipline in any martial art and to become the best you can possibly be?
Every complete martial art requires you to train your physical readiness, your technique, but also your mental strength. In order to be successful at it, you need to develop the mentality and psychology of a fighter – toughness, control of emotions, concentration, mental endurance and most importantly, you have to believe in yourself and you have to be completely dedicated.
As a seasoned martial artist or a newbie, you have to constantly work on improving yourself – a more peaceful mind, deeper levels of concentration or quicker reflexes can be achieved only when you have a clear vision and when you're completely dedicated to perfection.
In other words, in order to become a martial artist you have to think like one. This album will help you adopt the mindset of a true fighter - fearless, calm, aggressive enough to impose his or her will on the opponent, able to maintain focus and concentration for as long as it takes.
What to Expect
With consistent use of this album you will notice that:
You're motivated to train your skills more than you ever were. Affirmations will awaken within you, the drive to perfect your abilities. You will be eager to practice and to learn and perfect the movements and positions. You will begin to view achieving perfection as the adversary and you'll develop a fighting spirit, which will lead you to excellence.
Negative and limiting thoughts are less and less present in your mind. Your belief in yourself and in your ability to master the movements and to be better than the adversary will dramatically increase, allowing you to focus only on your improvement and to become the best you can possibly be.
Your mind is more clear and calm and your movements are strong and precise. Affirmations will help you develop an increased focus – you will be able to enter the state of empty or zen mind at will, to prevent any distracting thoughts from entering your mind and to keep only the thoughts specific for the situation (your movements, the fight tactic etc.)
Download our free app for iPhone/iPad today and listen immediately after your purchase- just search the App Store for Trinity Affirmations.
Download this album now to develop the most important element of a martial art expert – mental strength and take your skills to great new heights, naturally!
Present Tense Affirmations
I am a confident martial artist
I am a strong fighter
I am agile and quick
I enjoy martial arts training
I am highly disciplined
I am dedicated to my training
My mind is perfectly focused during combat
I have a clear mind
My punches are powerful and accurate
I am a true martial artist
Future Tense Affirmations
I am becoming a great martial artist
I will win spars and fights
I will continue to improve my martial arts skills
Beating my opponents is becoming easier
I will develop perfect punching technique
My kicks are becoming stronger and faster
I will maintain a clear and focused mind
I am building my confidence
I will repel any attack with confidence
I will train with intensity and dedication
Natural Affirmations
Martial arts comes naturally to me
My defense is impenetrable
My reflexes are fast
Self-discipline is easy for me
I have intense motivation to achieve martial arts mastery
My punches and kicks are extremely accurate
Others recognize me as a top martial artist
My style is dominant
I always make rapid improvement in my martial arts training
Martial arts is a way of life for me