Improve Spelling Affirmations
Use this powerful affirmations mp3 to enhance your spelling skills and make sure your written communication presents you in the best way possible.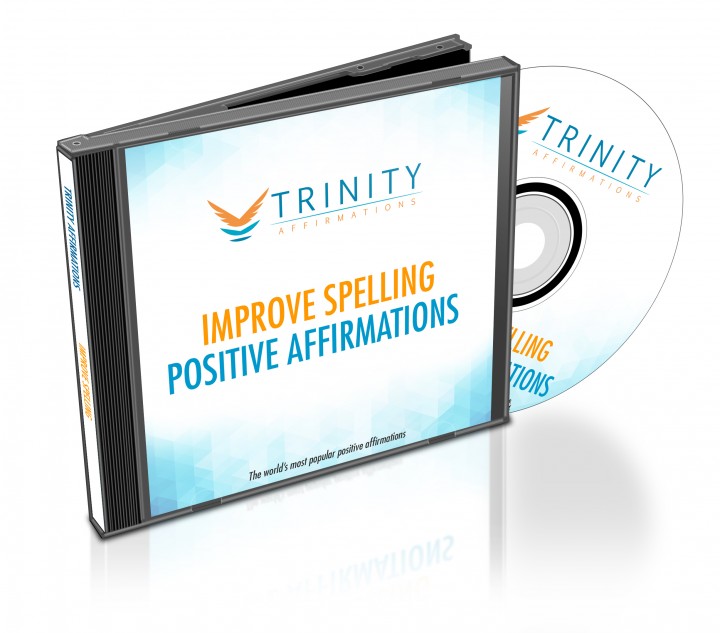 Were your essays throughout your schooling always full of red marks?
Do you spell one word in three or four ways within the same writing?
Do you think of yourself as a lousy speller? Do you think people find you less worthy because of your poor spelling skills?
Would you like to become naturally good in spelling and turn your spelling skill into one of your strengths?
You have spent hours and days memorizing the spelling of the words, but it didn't help. You have followed the teachers' instructions, read as much as possible, completed hundreds of worksheets, but it didn't help either. What is the problem then?
English language is exceptionally difficult when it comes to spelling. That is not just the excuse of people who are bad at it, but the result of research. Apart from the fact that English words are not always spelled as they are spoken, it's spelling is full of irregularities and very challenging to learn. Even people whose profession is writing have difficulties with it, even such geniuses as Einstein were terrible at spelling.
Yet, there are people who have no problems with it at all.
This album will help you become exactly like them. You will easily remember the spelling of words and be able to memorize a great number of them.
This album was created for people like you who need extra help with learning how to spell. Although your conscious self does almost everything you are supposed to do when learning this important skill, your subconscious needs help to transform you into a great speller.
Our affirmations are designed to stimulate your subconscious to adopt behavior that will lead you to success in spelling, as well as activate the parts of your brain that are responsible for this skill. They are a simple but powerful tool which speeds up the absorbance of techniques and patterns that you need when remembering the spelling.
What to Expect
They will help you in these two ways:
Eliminate all the negative thoughts you had about yourself as a result of not being able to spell words correctly. You will reprogram your mind to become aware that you are able to memorize as many words as needed and spell them easily and accurately. Instead of thinking of it as being too difficult to learn, you will grow fond of it and consider it a fun activity. You will feel that learning words is natural and start actually enjoying it.
Boost your motivation to practise every day. Like every skill, spelling needs to be practiced through different strategies and following certain guidelines. Affirmations will help you to stay focused and to improve and sharpen your spelling memory. Although English is full of irregularities, it also has spelling patterns and groups of words which have similarities in spelling and you will be able to easily identify them and quickly learn new words on a daily basis.
Download our free app for iPhone/iPad today and listen immediately after your purchase- just search the App Store for Trinity Affirmations.
Download this album now to become a great speller and impress others with your spelling skills!
Present Tense
I am a great speller
I like spelling
I easily remember the spelling of words
I memorize new words
I have a focused mind
I am great at memorizing words
I impress people with my spelling skills
I spell words perfectly
I easily learn new words
I am a fast learner
Future Tense
I am learning fast
My employers are noticing how well I spell
I will spell accurately
I am improving my spelling memory
I will focus easily
I am growing fond of spelling
Learning new words is becoming easy
I am earning respect from others for my spelling skills
I am learning new words daily
I am remembering more words easily
Natural Tense
Spelling comes naturally to me
My spelling is flawless
My memory is sharp
Learning words feels natural
Being a great speller is one of my strengths
Spelling tests are easy for me
My spelling abilities are apparent to others
Spelling is fun
Memorizing new words comes naturally to me
Grammar and spelling rules are easy to remember