Enjoy School Affirmations
Allow yourself to see how exciting and wonderful place school can be and improve your grades and your social life with the help of this unique affirmations mp3.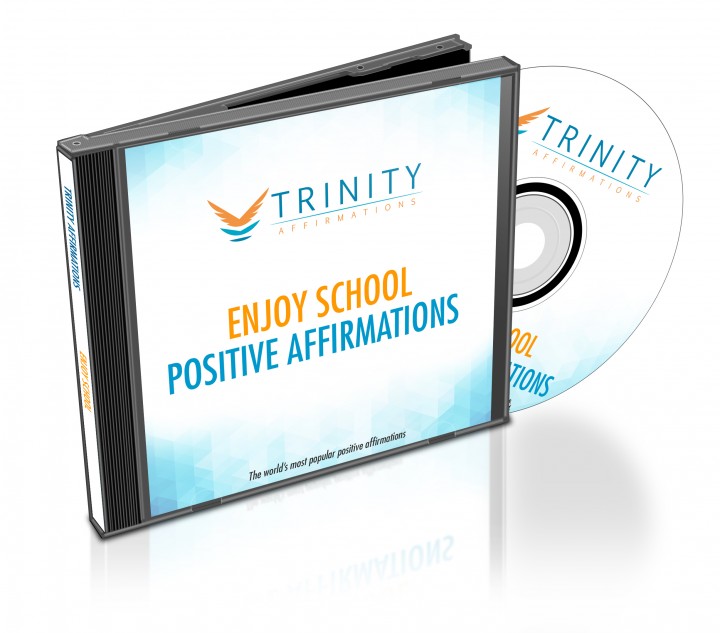 Offer will end in 00:00:00
Do you hate even the thought of getting up in the morning and going to school, let alone doing it?
Are you frustrated by the fact that you have to sit and listen to all those subjects that you are not interested in at all?
Do you prefer to sit in the corner and not say a thing while your classmates have vivid discussions on different topics?
Do you want to change this attitude about school and to start enjoying every moment of it?
Schools can both be very interesting and very dull places. Depending on your point of view. Or depending on teachers who work there. Or a mixture of the two, which is the most probable reason.
When we start going to school the first impressions are something that take a deep root in our mind. If you don't get along with your classmates at the very beginning or if your teachers were not attentive to our needs as much as you needed, there goes a bad start. Maybe you also needed some extra help to catch on spelling or math, you were too shy to ask for and you just didn't get it.
But, other students laughed at you because you didn't know "such basic things" and negative feelings started to grow, and turned out into disliking all aspects of school.
Until now.
This affirmations album will help you embrace all good sides of school and become enthusiastic about it. They will stimulate your mind to find ways to improve your relationship with your classmates and start enjoying their company and find the ways to see your school subjects the way it suits you and recognize their importance for your future life.
Your mind will adopt the mindset that will allow you to view school as fun, a place where you will find right "road signs" which will lead you to your prosperous future.
What to Expect
These affirmations will:
Make you enjoy going to school. You will realize that going to school can be great fun and that you can find your place there. Even if you don't fit the picture of wiz student, you will discover so many other things that you can be good at. You will get in touch with your hidden talents and you'll be able to show your creativity in drama or art club or even on a school chess team.
Help you stay motivated to achieve your goals in learning and be enthusiastic about it. You will be focused in classes and concentrated when studying. You will participate in class discussions instead of fearing failure. You will always have your homework and assignments done on time and stop procrastinating revising lessons.
Make you find your own strategies for learning. People who are considered smart differ from you only because they have developed learning strategies and this album will help you to do exactly the same. You will develop an intense desire to learn new things, to do it the way it suits you best and good grades will naturally follow.
Download this album to adopt the mindset that will make you realize that school is fun and that you have what it takes to succeed, in school and in life!
Save 30% Off - Offer will end in 00:00:00
Present Tense
I enjoy attending class each day
I am enthusiastic about what I'm learning
I find it easy to stay focused in class
I always make sure I get all my homework done on time
I am extremely focused on passing all my classes
I am well liked by everyone in my class
I am always looking forward to school to see my friends and expand my mind
I enjoy learning new things
I am always participating in class discussions
I am a straight A student
Future Tense
I will stay focused in class
I will enjoy school
I am finding myself more excited about attending school
I am turning into someone who always gets their homework done on time
I am finding myself smarter by the day
I will wake up looking forward to going to school
I will make sure to participate in class discussions
I am turning into someone who is well-liked by other students
I will pass all my classes
I will develop an intense desire to learn new things
Natural Tense
School is nothing but fun
I find it easy to get all my homework done on time
I know I am a great student
When I think about school I think only good things
I know that school is an important part of my life
Others have noticed how much I enjoy School
I enjoy attending class
People are always asking me to sit next to them in class
Getting A grades comes naturally to me
My teachers have noticed how hard working and focused I am