Pass Your Driving Test Affirmations
Use these affirmations to eliminate all negative thoughts and feelings which prevent you from passing your driving test and gain control over your mindset and emotions to make sure that you are fully prepared to pass.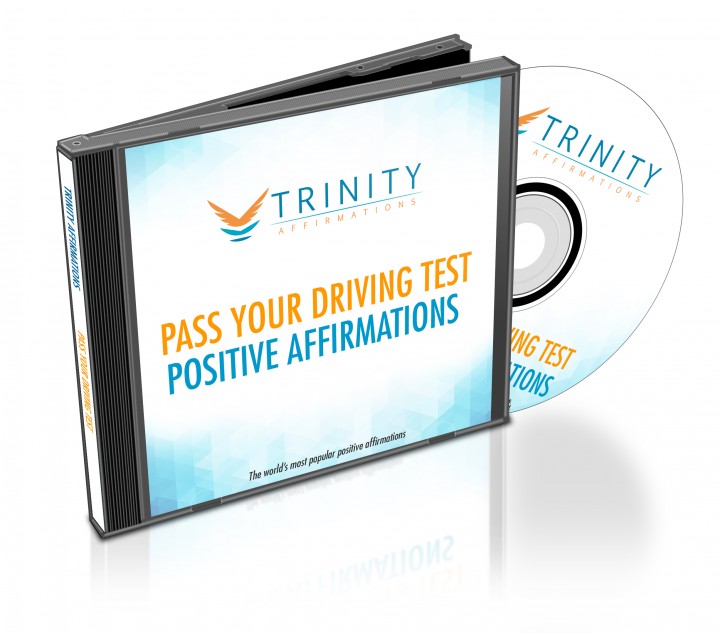 Does a driving test, like every other test in your life, make your palms sweat?
Do you keep imagining the worst that can happen while you're driving?
Have you already become a joke amongst your friends for failing the driving test several times?
Do you want to gain the mindset that will give you the best chance to pass?
Imagine being like all those people who can maintain their calmness and confidence and pass their driving test without any stress or worry. Their concentration level is high, their emotions controlled and they do everything without a single mistake. They remember the sequence of all the necessary actions and do them with tranquility and ease.
They're in control and that's the main difference between them and you.
But don't despair, you can be like those people too. No matter what your previous experiences make you think and feel, you can change all of that and not only pass your driving test, but become an exceptionally good driver!
These affirmations can help you to be persistent enough to push through failures and challenges which taking the driving exam brings to you. They will help you to overcome all distractions that prevent you from passing it successfully, by stimulating your mind to reprogram the patterns that control your performance during the test.
What to Expect
This album acts in two main ways. It will:
Create within you a confident mindset and steady your nerves. By listening to these affirmations every day you will learn to control your emotions and to remain calm during your driving test. You will not doubt your driving ability, you will feel relaxed behind the wheel and you will simply stop paying attention to possible distractions.
This album will also help you to memorize the key features of the exam and make you act accordingly. Affirmations will help you to adopt the key actions as something natural and to develop a 'driving instinct' that will help you to deduce what to do, even when you can't remember exactly. Your confidence will skyrocket and you will be able to pass the test almost intuitively.
This album will help you to stop making the usual mistakes: panicking when you see another car approach or when you see a pedestrian on the crossing. Your memory will work perfectly and the necessary sequence of actions you have to take, will become something that you just naturally do.
Download our free app for iPhone/iPad today and listen immediately after your purchase- just search the App Store for Trinity Affirmations.
Download this mp3 to turn into a natural born driver - boost your confidence and make sure that you will pass your driving exam with flying colors!
Present Tense
I am sailing through my driving test
I am a focused driver
I am confident in my driving abilities
I am calm and relaxed behind the wheel
I enjoy driving
I am an aware driver
I am staying calm during my driving test
I am enjoying my driving test
I am focusing on passing my driving test
I am passing my test
Future Tense
I will be confident during my driving test
I will be focused behind the wheel
I will remain calm during my test
I will enjoy taking my driving test
I will concentrate on my driving
I will be free from distractions
I will pass my driving test
I will thrive under pressure
I will stay in control while taking my test
I am going to easily pass my test
Natural Tense
Driving comes naturally to me
I have confidence in my driving
Focusing is easy for me
My concentration level is high
Driving tests are easy to me
My demeanor is calm
Others see me as a careful driver
My awareness is high when behind the wheel
My emotions are controlled
Driving tests are fun