Control Your Emotions Affirmations
Learn to control your emotions and to stay calm and rational in any situation with the help of this powerful affirmations audio.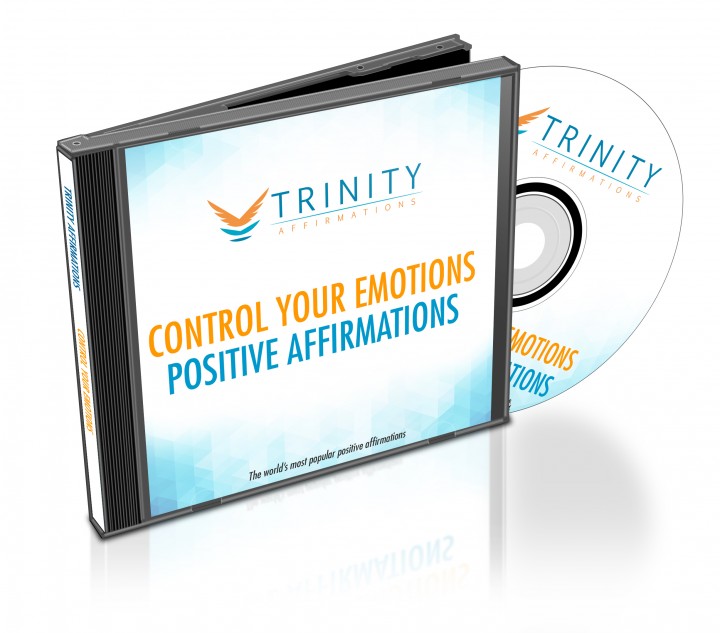 Do you have a deep sense of inadequacy or incompetence that you're struggling to hide?
Do you have trouble controlling your temper?
Is sadness draining all your energy?
Do you want to stop these feelings from holding you back in life, to be centered all the time (or most of it) and to freely enjoy many other aspects of life?
Emotions are our way of reacting to the world and people around us and especially in stressful situations, it's difficult not to let them out. Still, sometimes you just have to control them: your anger outbursts for example, can cause some serious problems with people around you or you can find yourself so incurably sad that you just can't snap out of it for days or weeks…
In order to stop overwhelming emotions from holding you back in life, you have to start listening to your feelings and what they are trying to tell you and do something about it.
Obsessively thinking about how you feel or trying to hide from it won't get you anywhere, – you need to be constructive about it, to acknowledge the feelings you have and to resolve the need or issue that the emotion is pointing out to us. That's the only way to really control your emotions and not to let them rule your life.
This album can help you to learn how to do this and to alter your thinking patterns so that getting in touch with your emotions and releasing them in a constructive way becomes something that you just naturally do.
What to Expect
Affirmations will enter your mind and eventually create within you a new way of dealing with your emotions so that:
You can give a precise name to your emotion and you're able to discover what's behind it. When you continually ignore your emotions you tend to overreact or to drown in them every time you meet a situation that triggers the emotion that you have repressed. With the help of this album you will become familiar with your emotions and you'll know how to recognize and direct them. You will be able to calmly accept your emotions and to let them go without letting them disturb you.
You're able to avoid excess anger or sadness. As you will be constantly in touch with your emotions, the chances for them to burst out will become minimal.
You will be more naturally calm in stressful situations. When you get a grip on your emotions and know how to handle them, you will notice that it's a lot easier to calm yourself down and to find your center. You will generally be more in control of your emotions and reactions in every situation.
Download our free app for iPhone/iPad today and listen immediately after your purchase- just search the App Store for Trinity Affirmations.
Finally, experience a deep mental relaxation which will automatically reduce all kinds of emotional arousal - download this album now and take charge of your emotions and your life!
Present Tense
I am in control of my emotions
I am always centered and calm
I always keep control of myself at all times
My mind is focused, clear and logical
I stay calm in stressful situations
I am strong and in control
I am able to deal with stressful situations in a controlled manner
I feel emotions without losing control
I deal with excess emotions in a positive way
My emotions are under control at all times
Future Tense
I will remain calm
I will control my emotions
I am transforming into someone who is naturally calm and collected
Others are beginning to notice how in control of myself I am
I am finding it easier to calm myself down
I am gaining more control over my emotions with each passing day
Controlling my emotions is becoming easier and easier
I am beginning to think logically, even in stressful situations
Stressful situations are becoming easier to deal with
I will deal with my emotions in a positive fashion
Natural Tense
Controlling my emotions is easy for me
Feeling calm is normal for me
I can easily manage my emotions
I can think clearly even in difficult and tense situations
My mind is always calm, clear and logical
Moderating my emotions is something I just do naturally
I can feel emotions without spinning out of control
Controlling my emotions will improve my life
Others will look to me as someone who remains calm in stressful situations
I have the power to completely control my emotions