Personal Development Affirmations
Allow yourself to grow and to be the best you possibly can, with the help of this transformational affirmations album.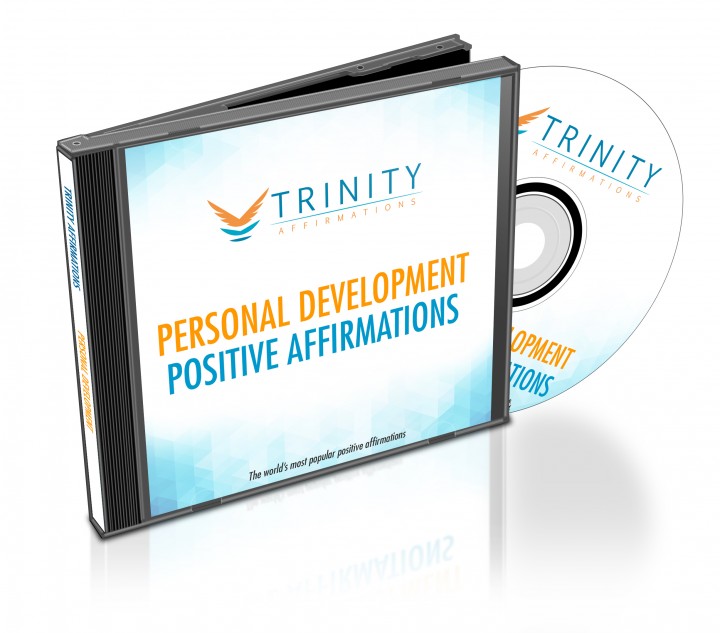 Do you think you could do, be and become much more than you are now?
Do you lack motivation and perseverance to pursue your life goals?
Do you want to develop the mindset that will push you to improve your character traits and that will lead you to unlimited success in life?
What is your life goal?
No matter whether it's related to personal happiness or professional success, standing in one place won't make it happen. The most successful, the happiest people in the world always work to improve themselves, to be better than they were yesterday and it's this constant work on personal growth that brings them closer to their life goal every single day.
This attitude, this lifestyle of constant personal discovery and growth requires a specific mindset that will make you want to learn and to work on your development, that will awaken in you the drive to discover more and to do more and this album can help you to acquire this mindset, with ease and in the most natural way possible.
What to Expect
Affirmations have the power to alter your current set of habits, thoughts and beliefs by sinking into your subconscious. At first they might not sound true to you, but with constant repetition these statements eventually become reality and your mind accepts them as its own set of beliefs.
Once you acquire this mindset you will:
Develop a strong sense of self-belief and confidence. You will know exactly what your strengths are and you will be able to use them as a starting point on your way to success. There will be no negativity in your mind, no doubts and no fear – you will feel empowered to do whatever you set your mind on and you will have complete faith in your capacities to achieve your goals.
Feel a strong drive to work on improving yourself further, all the time. There's no limit to what you can achieve when you set your mind to it and affirmations will help you to understand that and to stop putting a limit to your desires and goals. Then, you will become internally motivated and driven to constantly work on your personal development – it will become something you do for yourself, something that you enjoy and look forward to!
Learn to love and to take care of yourself. You will become naturally inclined to get to know yourself so that you can better define the areas of your personality that you want to improve. Affirmations will help you to accept yourself for who you are and to become more positive and determined so that the real you, can be free to explore and reach its true potentials.
Download our free app for iPhone/iPad today and listen immediately after your purchase- just search the App Store for Trinity Affirmations.
Download this album today and adopt the mindset that will allow you to experience perpetual positive growth in all areas of life!
Present Tense
I am constantly growing and developing
I expect to succeed
I am powerful
I achieve whatever I put my mind to
I am a positive thinker
I am always developing myself in every area of my life
I believe in myself deeply
I am constantly improving
I am focused on being the best I can be at all times
My awareness is always expanding and developing
Future Tense
I will succeed
I will develop and improve myself
My life is starting to improve
I am becoming an independent and powerful human being
I am transforming into someone who is always learning, discovering and developing
I will always believe in my ability to achieve whatever I set my mind to
Each day I find it easier to take action and go after the things that make me happy
Thinking positively is becoming easier and more natural
I will achieve success in every area of my life
My life is getting better and better
Natural Tense
Personal development comes naturally to me
I find it easy to maintain a positive attitude
I feel a deep sense of power and possibility within myself
I am the kind of person who is always learning and discovering
I naturally expect to succeed at whatever I'm doing
I enjoy working to improve myself
Personal growth and development are important to me
Believing in myself is natural and normal
Constantly improving in every area of my life is something I just do naturally
My mind is focused on excelling in every area of my life