Self Help Affirmations
Use this powerful affirmations audio to develop the positive thought patterns that will help you to become the happy, confident and successful person you've always wanted to be!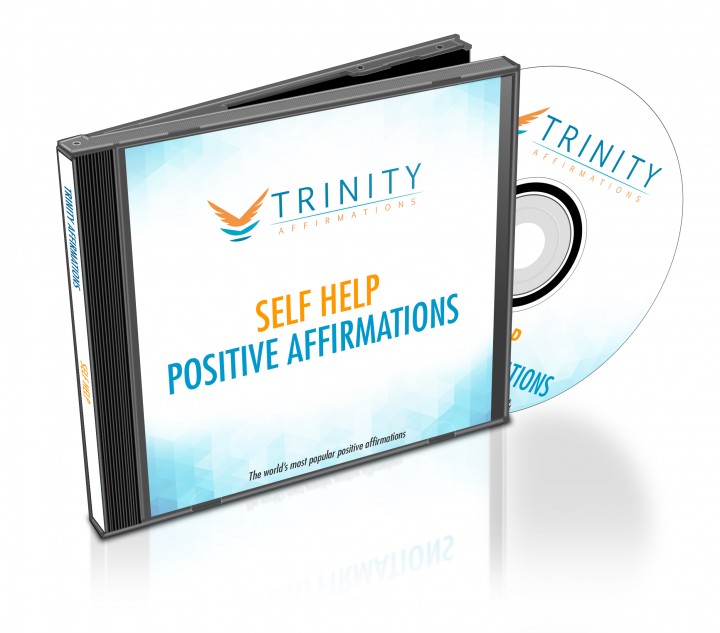 Do you think you're unsuccessful at tackling and solving problems?
Are you unhappy with yourself and with your life?
Do you think that you deserve more in life?
Do you want to develop the mindset of a person who is able to deal with any challenge, who is confident and successful in all areas of life?
Do you realize that you have in your hands the key to solving all your problems and to achieving all your dreams?
Right attitude is everything. As long as you keep complaining about your life and your circumstances, nothing will change and you will probably spend the rest of your life complaining. But when you decide that you are the one who controls your life, that you are the one who sets goals and achieves them, when you recognize that you can be better than you are and do more than you're told – everything changes!
The most important foundations for acquiring this state of mind are unshakeable self-belief and positive thinking: when you decide that you really want to help yourself to improve and when you devote to developing these traits within you, an entirely new world opens up in front of you, a world where there are no limits to what you can achieve.
This album was designed to help you to acquire this mindset and to instill within you the desire to develop and improve yourself.
What to Expect
Affirmations work in a simple way: these positive statements sink into your subconscious, altering the way you perceive yourself and your capacities. Even if they don't sound true at first, with time this kind of thinking becomes something that your mind accepts and starts adopting as your normal, natural beliefs.
That's how by using this album you will eventually:
Develop a strong sense of self-confidence and self-belief. With regular use of our affirmations you will notice that you aren't holding yourself back anymore, that you aren't as worried about your future and that you don't care about what others think, because you will have complete faith in yourself and in your ability to change your circumstances and to direct your life the way you want.
Become driven to work on your personal development. Affirmations will help you to gain a trait that is common to all successful people – the need for constant improvement of your personal traits and for acquiring new skills. This drive will come from the inside, as a natural result of your newly discovered freedom to achieve anything you set your mind to.
Become a more positive and happy person. You will lose all negativity and stop feeling bad about yourself. You will become the kind of person who is focused on the positive side of life and who completely accepts and loves themselves. You will always be looking for ways to solve a problem instead of complaining about it – you will become an action taker who simply goes forward in life!
Download our free app for iPhone/iPad today and listen immediately after your purchase- just search the App Store for Trinity Affirmations.
The first step is now – download this album to develop a powerful belief in yourself and empower yourself for unlimited growth and success!
Present Tense
I am improving myself
I have the power to change
I always take care of myself
I am a positive thinker
I have the confidence to succeed
I am happy with myself
I am constantly growing and developing
I am taking steps to better my life
I believe in myself
I love and respect myself deeply
Future Tense
My life is beginning to improve
I will always nurture myself
My attitude is becoming more positive
I will keep making progress
I will love and accept myself unconditionally
Having confidence in myself is becoming easier with each passing day
My self-belief is growing
I am starting to make positive changes in my life
I am transforming into someone who lives a healthy and balanced life
Everyday I become more empowered to take control of my life
Natural Tense
Positive thinking comes naturally to me
I have the desire to be healthy and happy
It is easy for me to make lasting positive changes
Personal growth is an important part of my life
I am a naturally balanced and healthy person
I have complete confidence in myself
I enjoy improving myself and bettering my life
I deserve to live a great life
Believing in myself is my normal state of mind
I have the power to create the life of my dreams