Resolve Past Shame Affirmations
Use this powerful affirmations mp3 to face yourself sincerely and to accept your past and make peace with it so that you can move on to a better, happier future.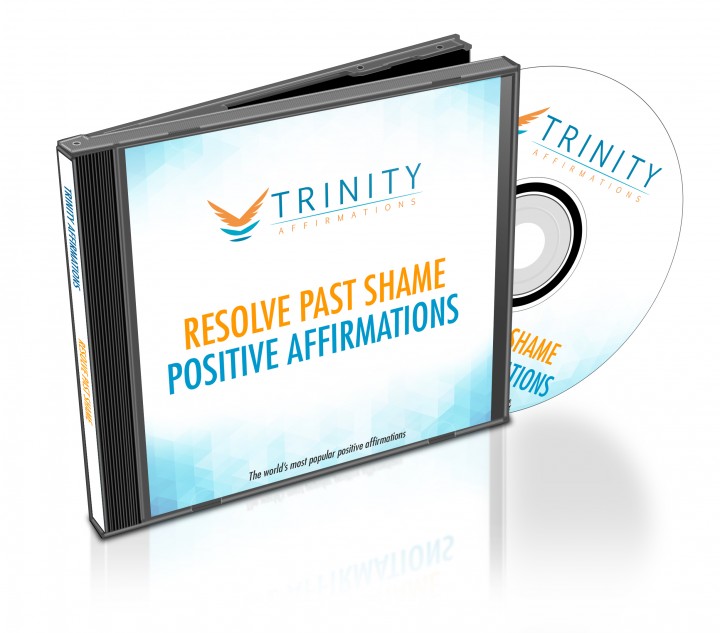 Are you struggling to live with your shameful past?
Is your guilty secret haunting you and preventing you from being honest with people close to you?
Do you sometimes feel that you don't deserve people's respect or any kind of success because of your past mistakes?
Do you want to finally resolve this and to experience the liberation of feeling proud of yourself?
The problem with past shame isn't in what happened. It's in the past and there's nothing you can do about it now. The problem is in the now, when you are refusing to acknowledge it and to accept it. It is difficult to deal with this feeling, but that's the only way you can make peace with it and resolve it.
As long as you keep running away from it, it will have the power over you and ruin your chances of intimacy and freedom.
What you need to understand is that guilt is there to learn from and when you learn what you were supposed to, it is OK to let it go. It's not easy but you are strong enough to deal with it. You are done blaming yourself – now it's time to move on and these affirmations can help you to accept that and to make peace with your past.
What to Expect
Affirmations have the power to alter the patterns in your subconscious, those that make you obsess over your past and keep you enslaved. They enter your mind without you being actively involved in the process, making it easier for you to:
Gently face your past, with calm and honesty. You will be able to evoke the past memories that you may regret and to objectively re-examine your actions. You will eventually come to understand them without feeling guilt and to forgive yourself, knowing that you will never do something like that again.
Detach yourself emotionally from what happened. The sting of memory will gradually be neutralized as you accept what happened. Recalling these events, their mere existence in your memory will no longer have the power to paralyze you with shame or fear. You will simply be able to look at it as something that happened, as if it happened to someone else.
Allow yourself to pursue success and to be happy again. Once you take responsibility and learn what you were supposed to from your mistake, you will notice that the burden is lifted and that you can focus on creating a better future.
This will not happen overnight – our subconscious has a way to bury things deep, but eventually you will understand that you still have a life to live and that it's OK to move on. This album will help you not to forget about what happened or to bury it even deeper in your subconscious, but to learn from it and to use it as a base for future successes that you owe to yourself and to those who love you.
Download our free app for iPhone/iPad today and listen immediately after your purchase- just search the App Store for Trinity Affirmations.
Stop dwelling on the past and drowning yourself in guilt and shame – download this album and start working your way to healing and to a calm and happy life!
Present Tense
I accept my past shame
I am at peace with my guilt
I acknowledge and accept what I have done
I am moving on from my past
I am a better person because I have learned from my past
I am on the path to a better future
I am letting go of my shame
I take full responsibility for my shameful acts
My mind is focused on creating a better future
I accept my guilt and this helps it melt away
Future Tense
I will move on with my life
It is becoming easier to accept my shame
Each day I feel more at peace with my past shame
I am starting to release my guilt and build self respect
I will accept my shameful acts and move on with my life
I am beginning to resolve my past shame
I will make peace with myself
I will take responsibility for my past and work to become a better person
I will take sincere ownership of my past shame so that I may let it go
I am transforming into a better person with a brighter future
Natural Tense
I have embraced my past shame
Positive growth will come from acknowledging my shameful behavior
Accepting my past is important for having a brighter future
I forgive myself for what I have done
I have made mistakes because I am human
I have learned from my past and am a better person because of it
I deserve to let go of my past
Forgiving myself is important
I am finally moving on with my life
Making peace with myself will help me to move forward